This post will focus on the following topics.
Let's be clear right away. It's not a fight. Your app can be designed with either iOS or Android in mind.
But you should understand the fundamental differences between the two platforms before you begin any development work. We will show you your options for each situation and compare them to iOS and Android to see which one is best.
Android and iOS are the two most prevalent mobile operating systems, and the first thing you need to know is how the two work.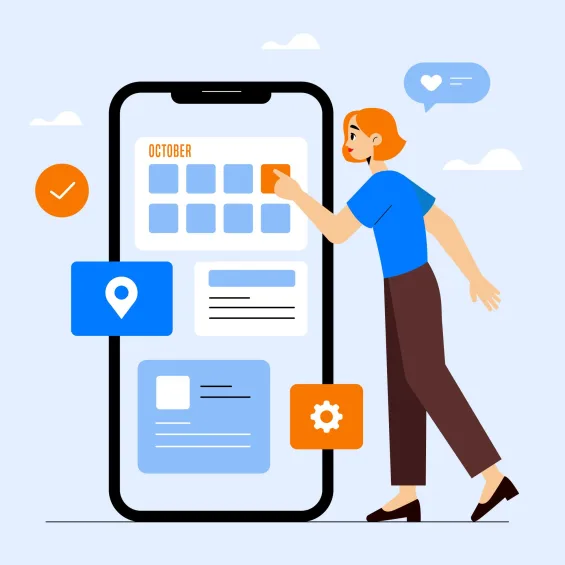 The development and maintenance processes used by the two systems differ, even though they share some architectural similarities. The two operating systems aren't just different regarding how they're made and how they market themselves.
People who aren't sure which platform to use can make the decision easier by learning what the two are about and how they work.
Differences in Development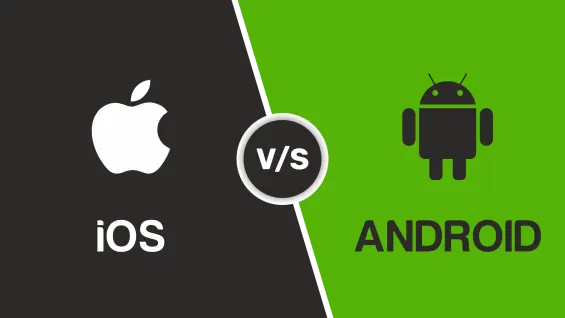 The most significant differences between making Android and making apps for iOS are the technical ones. Technically, there are a lot of differences between making apps for iOS and Android.
People use a lot of different languages and methods to write and test apps on various platforms.
Programming languages
Different technology stacks are used for iOS and Android. People who want to make apps use Swift, a language only for creating apps. Others use Java or Kotlin instead. Faster and easier to learn: Which stack should I choose for my project?
Most people who make mobile apps say that iOS apps are easier to make than Android apps. It takes less time to learn how to code in Swift than to use Java because this language is straightforward to read.
In the future, though, as Kotlin grows, things may change again. It is seen as a replacement for Java because it's simple, modern, and fun to read.
Development Tools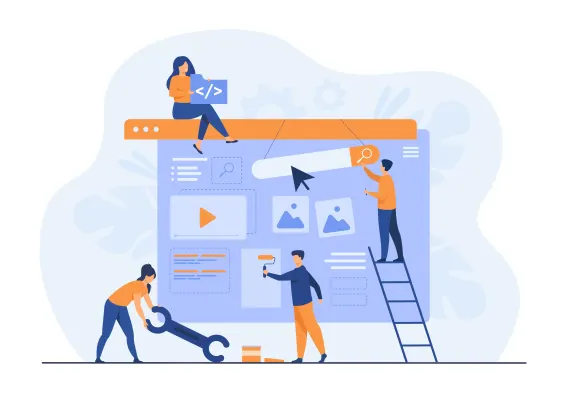 It's also possible to talk about different development tools for iOS and android to talk about how they are different. Initially, Android app development was carried out using the Eclipse programming environment; however, with the release of Android Studio, developed by Google, support for Eclipse was discontinued.
All developers wishing to create Android applications must utilize Android Studio. For iOS apps, you will use Xcode, which is "the heart of the Apple development process."
It's essential to familiarize yourself with the programming language and the tool that will assist you in developing the desired application. In other words, if you want to use Java, there is no need to use Xcode. Android Studio doesn't work with Swift, so you won't be able to work on Swift projects there.
Development Costs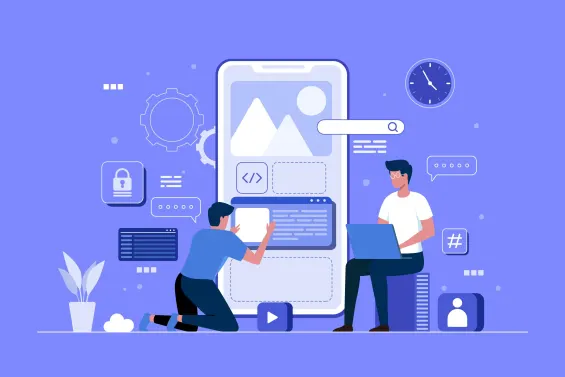 People love that they can start making apps for free. There is no difference in price between Apple and Android in this case because both of them offer free tools and guides.
With their assistance, you could test out both platforms if you had more spare time. Because coding doesn't cost anything, there aren't any fees or costs to pay for. Unless you want to hire a developer, this will only happen if you're going to.
You'll notice the distinction when you're ready to put your work out there for sale. It costs $100 a year for iOS apps, but you only have to pay $25 once for the Google Play Store. Consider that as well, because if your money-making plans fail to work out as planned, you won't get back your money.
Design distinctiveness
Because iOS apps can only be used on a few devices, they have different design principles from Android apps. Android developers have to change their design strategy to work with various devices and screen sizes.
Other differences exist between device interfaces, which affect how devices seem and the level of involvement and traveling a user takes within an application.
One of the essential things for UX designers to think about is making navigation easy and smooth. This is one of the most important things for people to think about when designing apps. Because of this, you should think about it when you choose a platform.
App Store Acceptance
If you're developing an app for iOS, you'll have to wait longer than if you're creating an Android app to get it into the Google Play Store. Because Apple experts personally check the apps, while for Android apps, only automated tests are used.
People who make apps for Google can help with some problems and send in many versions of the same app during the same day.
Due to the chance of rejection for iOS apps after an extended waiting period and the potential for incorrectly displaying Android apps, developers must exercise extreme caution while submitting their work.
Development complexity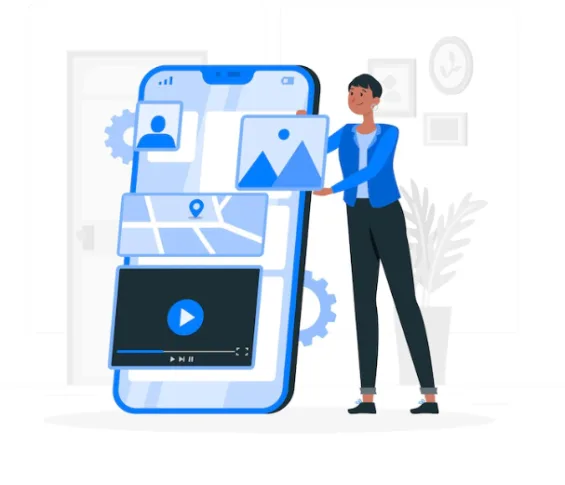 IOS outperforms Android by a significant margin regarding app development complexity. It has a lot to do with how many devices there are. Apple only makes a few devices, so it has a range of screen sizes.
Numerous screen designs are possible depending on display size, pixel density, and OS version. When a developer is testing an app, they will need to use a lot of different device simulators to make sure that the app looks the same for everyone.
Consequently, testing and development necessitate numerous reviews and revisions at great expense in both resources and time.
Design Principles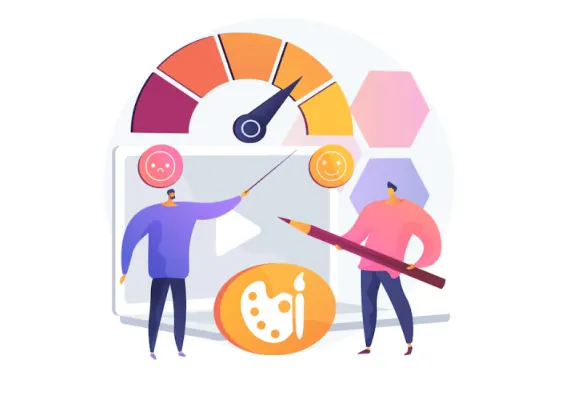 Whether making an Android or iOS app, you must follow the official guidelines. iOS's apps are easy to use and look good. Android's Material Design Appreciators can enjoy the paper and pen tactile experience. Google also came up with its own rules for the most simple design.
Development timeline.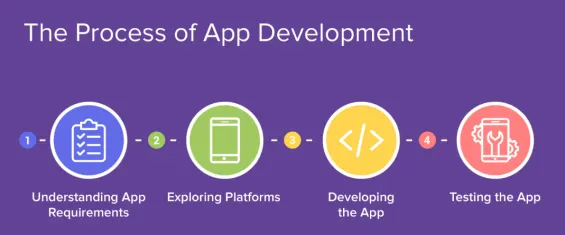 It's hard to predict how long it will take to make an Android app or how cheap it will be to make an iOS app because of many variables. As for the time and money it will take to finish a new app, these are the things you should think about:
As a result of Android's wide range of devices and high coding complexity, it takes an average of 30-40% longer to develop an app.
The more time it takes to make something, the more it costs.
The App Store only accepts iOS apps that experts have reviewed for up to a week. Android apps can be submitted multiple times in a shorter time and are done automatically, but the process takes longer.
Many of these questions will have already been addressed, whether via trial and error or during numerous app development endeavors. However, most organizations want more precise clarity about the exact trajectory they're willing to pursue.
These simple guides to the fundamental distinctions between Android and iOS development can help avoid significant errors and manage expenses and time more effectively.
Monetization Strategies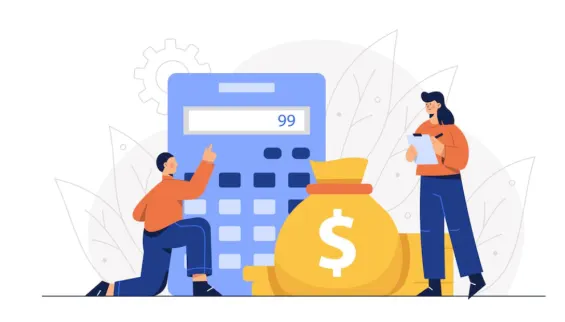 You should be careful about which method you use for each platform where you want to make money with your work. There are a variety of premium and freemium apps available for iOS users and those who prefer Android smartphones.
iOS's customers don't like ads in apps, but Android users can skip them if they wish to read the content. With this method, you have a slim possibility of success if you present products relevant to your target demographic.
Conclusion
As you can see at the beginning of the post, there isn't a direct response to the issue of what is the difference between Android and iOS. There are both good and bad things about making apps for iOS and Android, so it's not easy to decide between them.
It's essential for everyone who owns an app to think about their resources and options before deciding. We just tried to give you some tips that will help you better understand each platform.
If you don't mind spending a lot of money and are just interested in niche markets, iOS is the best option. As a general rule, Android is better if you want to try out the app market, reach a global audience, or are on a tight budget.
It's hard to make an app on your own. That's why it's better to have a professional app development team to help you.
What You Should Read Next
The following articles are related to 5 major differences between ios and android app development.
Mobile app development requires building an independent and competent team, which is only possible if the team practices shared values.
In this article, We have given our brief thoughts and analysis on why Mobile Applications for iOS platforms can be profitable.
Mobile app development is on rise. How do you protect your online security during the app development?
The ultimate and simplest guide to run "react native run android" on mac in 3 easy steps with screenshots and commands.