The following topics will be discussed in this post.
Website templates are professionally designed files used to build websites. Looking for a professional web developer who can make a perfect web design that suits your needs can be daunting. The designs presented through templates are tailored to meet the business needs.
Before you decide to buy a website template, there are things that you need to know to ensure that you got the right choice.
The Best Choice For Limited Budgets
Web templates are the best choice for website owners who have a lower budget. Many cheap web templates are produced that also a sleek design to for the needs of each web owners.
They are primarily developed to help business owners come up with a professional web design without the need of paying too much for an actual web designer. You can find a huge number of affordable website templates for sale one Google search away.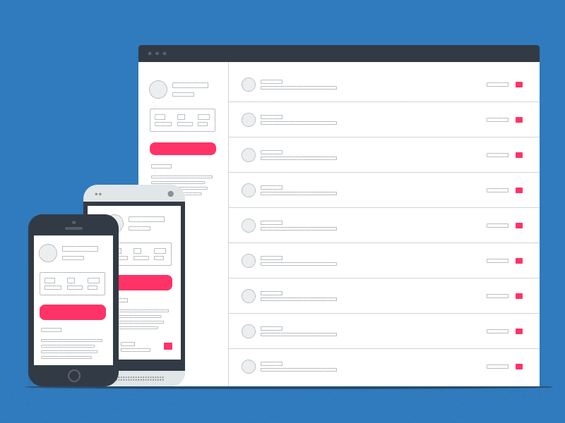 The Myth of Repeated Design Templates Online
There is a chance that someone also might be using the same template that you used. Do not be rattled by this statement because there are thousands of templates being produced and if ever you choose one, you can also alter it to the design that works for you.
If you select one, you will not automatically launch your website without making some changes to text or images.
Making some changes before launching it is the first thing you can do before allowing your website to get live. It is possible that you might change the theme color, font, format, and layout.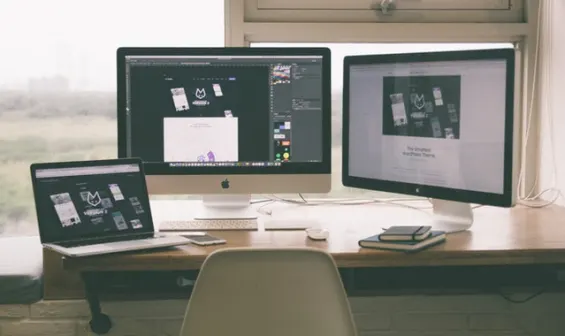 If you did the modification perfectly, that will make the website looks like unique and distinguishable. So, you do not have to worry about its uniqueness.
Another thing is there are also millions of websites created so there is a lesser chance for you to have the same web format and styles. Even the other web owners also alter the template they choose to match it to the theme of their product or services.
The changes do not make it obvious for the template to be recognized like it was also the same template you use.
How Easy Editing the Template Source Files?
Web templates come with different essential tools or source files you need for creating the website. It includes image galleries, HTML, CSS, and many more features to make editing and modifying easily. There are files that need a software to edit them.
These collections of source files are included so you can adjust the original template into something that suits your taste. It allows you to adjust the logo file, tagline, button names, links, and categories.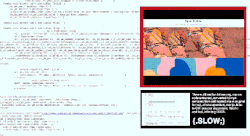 Quick Website Launch
Expect to have your website launch a few minutes after you are done editing the template. In hiring a web designer, it usually takes days before you receive the project until the website is launched.
However, using web templates shorten the waiting time which is best for web owners who are in a rush to start their website.
It would normally take about 5 minutes or lesser than that before you receive the download instructions for the template. The download instructions will be sent right after the validation of your order.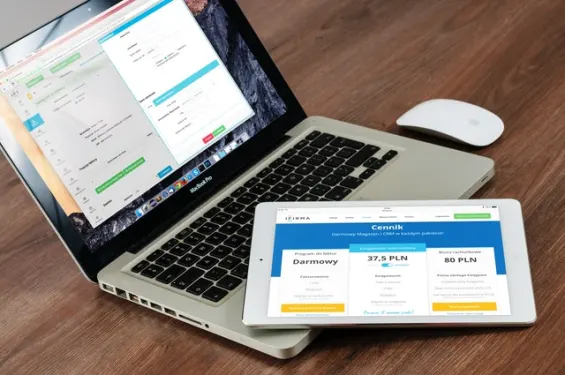 After you have finished editing the template you received, the time you need to consume depends on the alterations you need to do to the template. Once done, it gives you an option to see the preview before you launch the web.
In that way, you can see the possible outcome of your designed web. You can also try to build a landing page using Unbounce to get some experience building web pages that sell using existing ready-made templates.
Pick the Right Design for Your Business
Web templates should match your aesthetic needs. It should provide you the look and feel that you aim to have. Having a cohesive theme makes you gain the result of a beautiful and attractive template.
It should be able to meet your layout and visual needs.
It should also match your business needs. Ensure that the template falls exactly category of the type of business you have because there are also templates designed for blog and personal use.
Mobile Responsive Templates
Most web templates are built to be mobile-responsive. Aside from cheap web templates, they are also designed to be responsive to mobile users. This is to make sure that customers received an ideal experience whatever type of device they used to view the site.
It is important to update the older themes to ensure that they also receive the same benefit.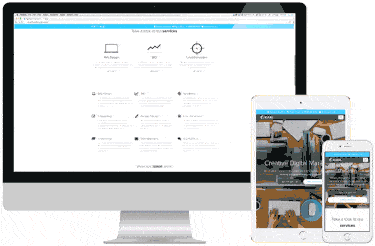 Flexibility of Changing the Purchased Template
Some website templates allow customization and adjustment in different ways. Make sure to choose a web template that gives you the flexibility to make changes that you want to apply on it.
The flexibility of the web template is you need to consider when choosing one to ensure that you got the right template to use.
Anyone does not want to pay for a web template and get stuck from the design it provides. It is still important to make alterations to ensure that you achieve the appearance of your ideal website.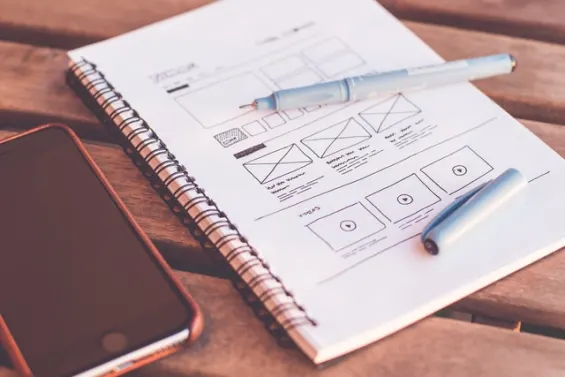 It does not mean that you got the cheaper web template makes you lucky. A web template needs to have the features you need to make sure you will not regret the amount you need.
This means that you first need to check the features of the web template before you purchase it. Check if those features are useful for you if you need to revise the website in the future.
You also need to check the available themes being offered before you purchase it.
Template Images Optimization
Ensure that images you uploaded should be optimized. Learn the exact size of the images that the template requires and make sure you do not exceed on that. Larger images can also become a factor of slow loading websites.
Make sure that this will not affect the loading of your website to achieve the best customer experience.
Pick an Up-To-Date Template
An outdated website may encounter unexpected functionality issues. Some of them may have a problem displaying the contents properly, having a hard time to effectively show up in the SEO results, and encounter formatting issues. So, if you need to update your website, cheap web template is an excellent choice for you than having to pay for a professional web developer.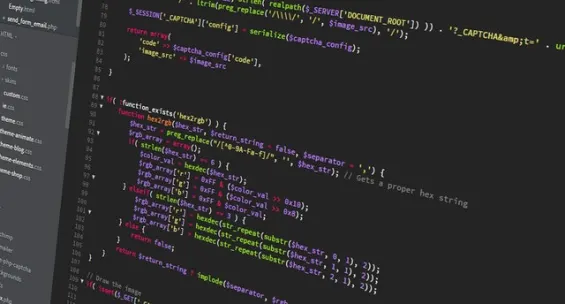 Web owners should understand that devices and browsers are constantly changing, websites must also adapt to those changes to avoid technical issues from happening. Websites should maintain its relevance and compatibility with browsers and search engine optimization.
If you are planning to manage your website in house, then learning web development is not a hard task today. Many sites provide very powerful web development and web design courses online for an extremely affordable fee.
One of the top prominent sites is Udemy. Udemy has a significant number of web development instructors that would help you master any technology in a very short time with their powerful courses and you can also pick one of the top Udemy instructors based on the technology that you want to master and get hands-on experience on.
Is It Appealing to Your Audience?
Web owners need to choose a design template that is appealing to the eyes of the audiences. Templates could represent the identity of their website as well as their company.
Each content should be clear and designs are flawless. These reasons could gain the interest of the targeted customers to view your website. The right selection of template can bring a positive impact to the website.
Search-Engine Friendly
Choose an SEO friendly theme. Remember, not all templates adhere to the best practices of search engine optimization. You should have a clean and optimizable theme to achieve the most important factor and that is the search engine ranking.
This is where web development and search engine optimization always meet at one point. A matter of fact, they are not actually separated in any stage of the software development life cycle.
If you achieve a solid and quality design, search engines will easily digest the content allowing an impacting appearance to researches.
Template Support is Extremely Important
Ensure that the web template provider offers necessary support in case technical issues happens or if you have pre-sales questions. If there are times that the instructions are not clear to you, having a support team to answer all your queries and concerns regarding about the use of web templates is very important.
There should be a lot of options for you if you need to get in touch with the support if needed. They should provide a prompt and accurate answer for your questions to achieve the best customer experience.
Advertising and Ads Placement
Verify if you allowed ads to be accommodated on your website. There are templates that reserved a space for ads and some do not. This is very important before you start because aspects like layout and design make a difference when there are ads you want to accommodate.
You need to consider the ad units and its size. Ensure that they do not fully cover the web page until the attention of the customers is already routed to them.
Template Management
Choose a template easy for you to manage and use. Ease of use is important to make it hassle free for you if you need to modify some parts of it. It should offer a flexible placement of images and content. This is important to consider most especially if you are not too techy to utilize it.
Choosing the right template that matches your expertise makes it easy and quick for you to finish the website in a timely manner. It can also contribute to achieving the ideal website you aim to have.
Choosing the right web template provider is a bit daunting, however, if you follow these guidelines we share to you, it could lessen your stress in looking for one.
It is very important to outline your needs before you purchase a web template so you know which fits for you. This is to make sure that you will not regret your choice and money you spent is valuable.
Understanding the concept of web templates helps you come up with a proper and effective decision. This is for the success of your business and consistent increase in sales.
Did you find this helpful?
Read Next
The following articles are related to 14 things you must know before buying a web template.