The following topics will be discussed in this post.
Creating a website or an online store is an easy feat. In fact, most people having a product or service can build a site without prior technical experience.
However, the real struggle begins when you actually launch the site. You have listed all your products along with their details. But nothing is happening. No one is visiting. And therefore, there are not enough sales to support your business.
This is because simply having a website is not enough! You need to implement techniques that will drive traffic to your website and result in more conversions.
Let's take a look at some ways to do just that!
1. Target Audience Through Social Media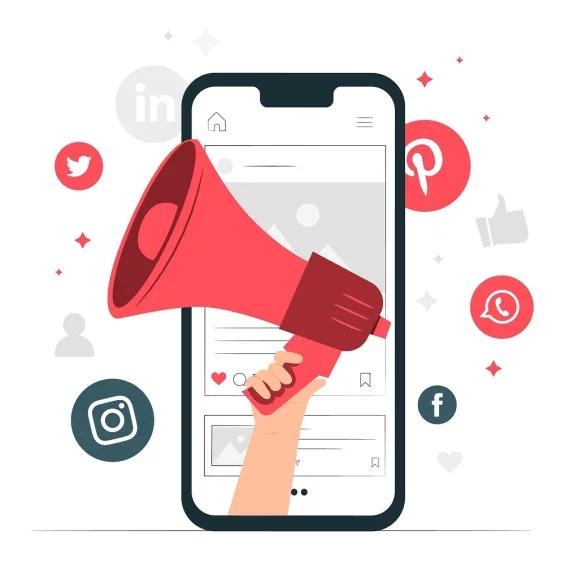 Advertising is one of the best ways to increase traffic to your eCommerce site. But instead of going for traditional paid advertising models, I suggest you invest your efforts in social media marketing.
The reason for this is that, social media is extremely powerful and capable of targeting the right audience in a cost-effective manner. Statistics also show that online stores with a social media presence gain an average of 32% more sales than those that don't.
Additionally, 54% of internet users browse through social media profiles to research products before making a purchase decision.
To gain success in the social media world, it is necessary that you identify the main platforms where your target audience is the most active. Share quality content consistently on the chosen platform.
Attract more traffic to your website by sharing links to product pages within your content.
And don't forget to interact with your customers and respond to any queries or feedback they may have.
2. Build A Content Marketing Strategy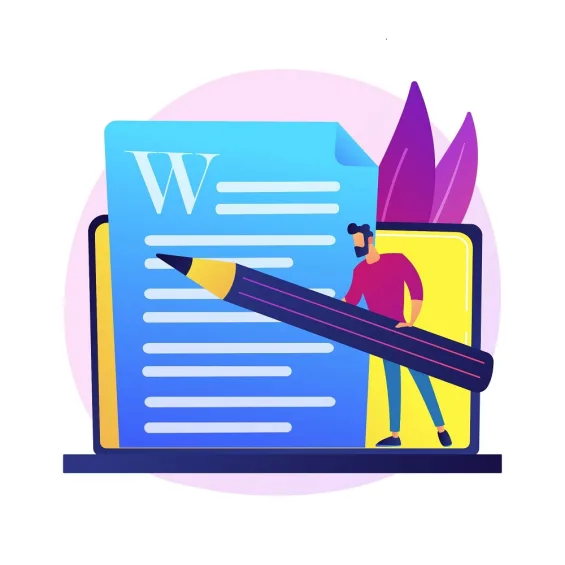 The goal of a content marketing strategy is to create high-quality and informative material that attracts and engages your target audience. While it can take several formats, the most successful way to distribute content on an eCommerce site is through blogs.
A blog is a great way to inform your visitors about your brand, and its offerings. According to the Content Marketing Institute, 61% of online consumers have made a purchase based on blog recommendations.
You can also use the space to enhance your SEO strategy by including relevant keywords that you want to rank for.
When creating content for your blog, make sure to focus on the topics that revolve around your audience, their needs, and interests.
Don't make it all about you and your brand. Instead, focus on building trust and credibility by coming out as a helpful resource.
It is also a good idea to include lots of images on your blog page to convey your main points. It will also help break up long paragraphs of text and make the page visually appealing.
While custom photographs work best to illustrate actual products, you can buy economical stock images from reputable sites to illustrate the context of your blog.
3. Use SEO To Show Up Higher In SERPs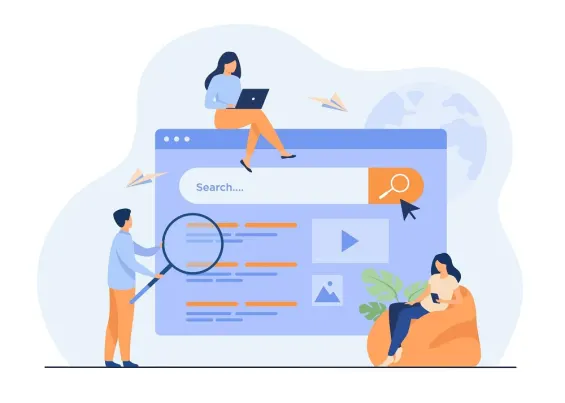 We are all aware that search engines can be huge drivers of website traffic. In fact, 53% of all organic traffic comes from search engine results. Moreover, search engines provide site owners the opportunity to gain traffic from relevant users.
These are the ones who are actively searching for products/services similar to yours and may help you gather conversions with the help of a specific search.
However, landing on the fifth page of the search engine results page will not be beneficial for your business. This is because most internet users don't go past the second page of search results, hence aiming for the first two pages is the key to SEO success.
Here are a few tips to help you get started:
Identify the keywords and terms your prospects are using to search for products similar to yours.
Include the target keywords to your product titles, descriptions, blog pages, and image Alt text.
Make sure your web pages load quickly along with images.
Optimize your website, so it delivers adequately on all types of devices.
SEO progress is usually slow but steady. Once you start gaining rankings, it will surely send a high volume of relevant traffic to your eCommerce site.
4. Increase Paid Traffic With PPC Ads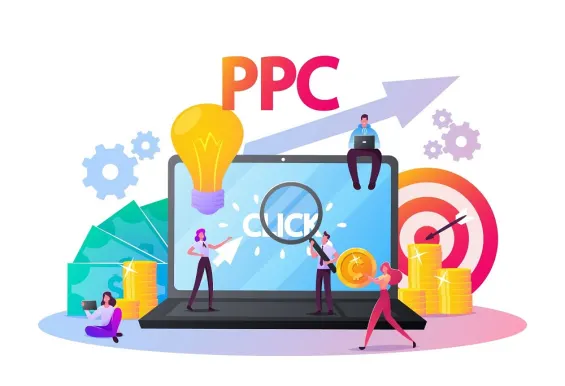 PPC or pay-per-click ads is another proven strategy to grow your business - fast. And the best thing is that you don't have to pay for the ad themselves, but only for the traffic that comes your way. You pay only when the potential customer clicks on your ad.
To start with a PPC ad strategy, you need to bid on keywords that resonate with your product and services. Make sure to create a landing page that is clear, cohesive, and easy to navigate.
Write your ad copy with a focus on customers and how your product benefits them. With PPC ads, there is no definite guideline of what will work and what will not.
This is why it is critical that you test out different variants of your headline, text, and color palette to analyze the features that boost your conversions.
5. Collaborate With Influencers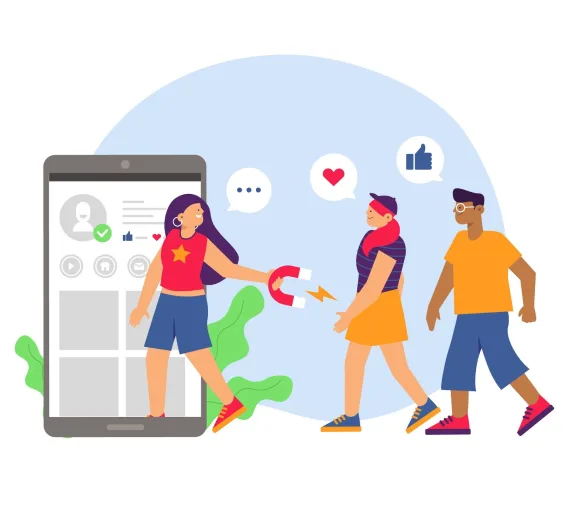 Influencer marketing is relatively a new form of promoting your products. It relies on collaborating with people who have a substantial following and having them review your brand.
Based on their recommendations, many internet users are lured into checking the mentioned website.
If executed correctly, influencer marketing works very well. Marketers also support the tactic and plan to increase their spending on the protocol in the coming years.
However, there are some factors that can negatively influence the impact of influencer marketing. A few include:
Choosing influencers that have a target audience dissimilar to yours.
Choosing influencers that will normally not use your product.
Getting the influencer to post using scripted content instead of letting them use their unique and creative approach.
Influencer posting wrong or incorrect information about your offerings.
Failure to come on mutual terms and goals with the influencer.
Not setting up proper landing pages for the visitors beforehand.
6. Get In Touch With Email Marketing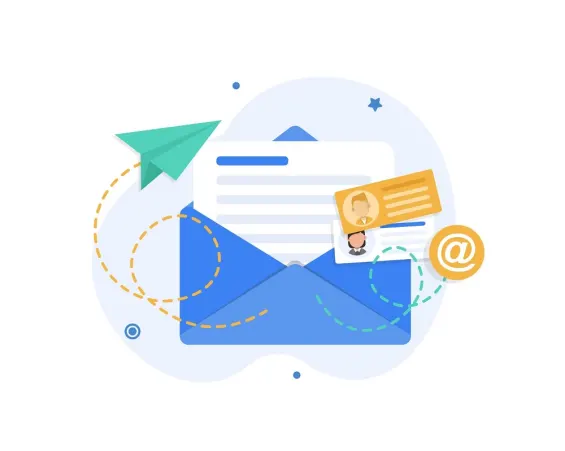 Email marketing may seem dead, but truthfully, it works better than several marketing channels. Data also shows that for every $1 spent, email marketing generates an average of $42.
And with such an impressive ROI, it comes as no surprise that marketers are using the strategy to its maximum potential.
In fact, statistics show that around 87% of marketers use email to deliver their content. It is also the third most popular content distribution channel, falling just behind social media and blogs.
Collect email addresses from website visitors to build your email newsletter list. You can do this by creating a landing page that allows the audience to input their email address in exchange for something such as discounts.
When creating content for your email newsletter, remember to focus on customer engagement. Instead of sending them long paragraphs of texts, make the email interactive by adding videos, images, GIFs, and collapsible menus.
And don't forget to make all your emails optimized for mobile devices.
Conclusion
Now that you have a list of effective tips in your toolbox, you should be able to pull off a strategy that will encourage more visitors to your eCommerce site.
Give them a try to see what works and what fails. With consistency and a little effort, you will surely see a significant spike in your traffic and overall conversions.
Did you find this helpful?
Read Next
The following articles are related to best 6 ways to get traffic to your ecommerce store website.