So, you run a great business, and you need to boost your marketing targets and improve your sales by a nice website.
In this post, you will be able to build your site from scratch in a few minutes and host it with the cheapest and most reliable possible way.
By reading this post, you will not only be able to host your site with a cheap cPanel license, by also you will start off the journey by:
First, choose the right domain name
A great website always starts with a great name. A domain name means the name or address that users will write in their browser to reach your website.
For example, hostgator.com.
All domain names on the internet must be unique, you cannot acquire a domain name for your website that's already taken by another website.
If you did not purchase a domain name for your website yet, then acquiring a new domain name for your website is an extremely easy step.
You can simply head over to hostgator.com, click on "Register a New Domain" and write your favorite domain name for your website.

Here are some good practices while choosing a domain name for your website:
Avoid long domain names, users will rarely remember them.
Ward off choosing a domain name variation of another website.
Avert hyphens in your domain name, users will forget that your domain name contains a hyphen.
Second, build your site efficiently with a site builder
After buying a great domain name for your site, it's time to build your site. Your site is the image of your business.
Customers visiting your website will have a great first impression of your business through your site design, user experience, and security.
The good news is, you don't need to have the technical or coding experience to build a website anymore, you can use "website builders".
Website builders give you the ability to select your favorite theme, layout, colors, fonts, drag and drop modules to make them function inside your website and, of course, write your content.
For more insights about host builders, check HostGator's website builder in the below video.
Why you should use a website builder?
Using a website builder ships with massive and attractive advantages that you should not miss. Some of these advantages are:
No technical training or experience is required to build up a website from scratch.
They are more efficient and more robust than building custom websites.
Your final product/website will have zero bugs.
You can do changes, or add new pages, to your website easily and quickly without the need to communicate with a software development team.
They are more affordable and cheaper than hiring a web developer building your website.
They have a large variety of built-in exclusive web design templates that you can use for your website without the need for a web designer.
You can add a blog to your website with a few clicks.
Your website will be mobile-friendly by default. Users and search engines will love your site running on smartphones.
A great commercial or community support is always ready to help you if you found difficulties with anything.
How to build your website with a builder?
If you are wondering how to start building your website, you can click the image below.

Besides, here is a detailed video of a live webinar that takes you step-by-step to build your website from scratch using the Gator website builder.
Third, choose the right hosting model/type for your website

Assuming you have the right domain name for your business and a great-looking website built and ready to be placed on the internet. Now what?
The next step is to host your website. Hosting your website means renting a server, or a space on a shared server, to place your site files.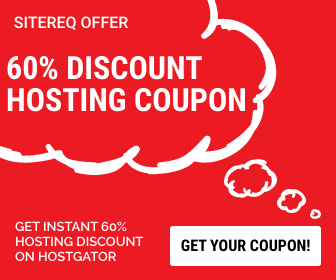 Your site is going to consume that server's resources in terms of CPU, RAM, and physical storage.
But, before you buy hosting space for your site, it's important to know the different types of hosting, so you make sure you put your investment in the right place.
What is the right hosting type that you should buy for your website?
There are four different types of hosting that almost every hosting provider has.
Shared Hosting
Your site is going to be hosted on a server where other sites are also hosted for other clients. All the sites hosted on the server are going to consume the server's resources.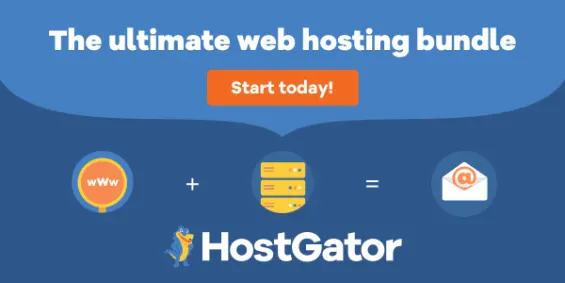 This is considered the cheapest hosting compared to the other hosting types.
Virtual Private Server - VPS
Your site will be hosted on a private virtual machine that is completely reserved for your website's consumption.
But the main host server will have other virtual machines that host other sites for other clients.
All virtual machines will consume the main host server resources. In other words, your virtual machine/software is yours, but the main host server/hardware is not.
You will be able to remotely connect to your virtual machine with full control over it.
VPS hosting is more expensive than the shared hosting, but more affordable than the other types.
Dedicated Server
The hosting provider will hand you over a server that is completely yours, software, and hardware. No other websites or virtual machines will be hosted on that server.
You will be able to remotely connect to that server with full control over it.

This is considered the most expensive hosting type.
Cloud-based
Your site will be hosted on the cloud without controlling or maintaining any servers.
You will leverage all the cloud-based features like auto-scaling, high distribution, high availability, and disaster recovery.


The pricing model of cloud-based hosting is usually pay-as-you-go, which means, you pay only for your website's consumption and traffic.


Fourth, Consider a cheap cPanel hosting
First, let's focus on what a cPanel hosting is.
cPanel is a Linux-based control panel, and it's provided as a part of the hosting package.
This control panel allows users to manage their website hosting and resources through an easy, visual web user interface.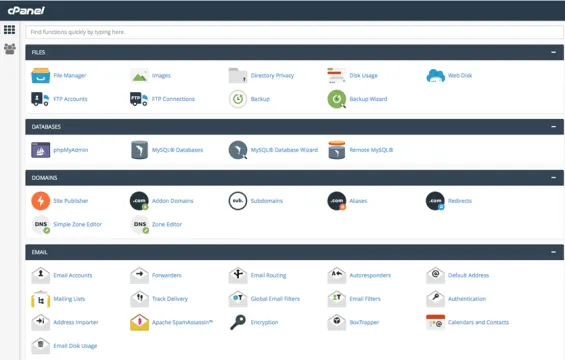 cPanel is not a free software, however, most of the hosting providers ship cPanel as part of their hosting package at no extra charges.
For example, HostGator provides cPanel along with their cheap hosting services at no extra charge.
Buy, why should you consider cPanel when it comes to hosting?
cPanel is easy to learn and use. It also saves you money and time handling most of your hosting management.
cPanel is bug free and thoroughly tested, you will hardly find any issues using it.
It also handles most of the installations automatically for you along with a massive number of tutorials and online support.
Fifth, choose the right and affordable hosting provider
Favoring a hosting provider over another is a critical step towards establishing a stable and robust business on the internet.
You would need a hosting provider that:
Does not hurt your budget.
Provides you a constant up-to-speed support for your issues 24/7.
Includes all the hosting features you're looking for with flexibility.
That's why we found that HostGator is the most suitable hosting provider that fits within the above criteria.
It's not only that, we also included a coupon code that gives you 60% off of your hosting plan.
Don't miss out on this offer.
All you need to do is to click below to get your promo code.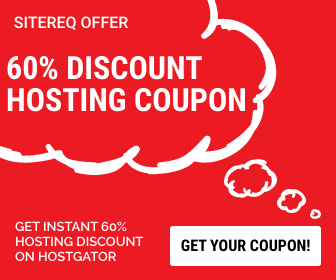 Did you find this helpful?
Read Next
The following articles are related to cheap cpanel license - the 5 easiest steps to host your site.