The following topics will be discussed in this post.
Unemployment rates in the U.S. have begun to decline this month. It is now reported to be at 7.9% as the economy is beginning to recover.
Now that companies are beginning to hire again, it is the best time for you to start expanding your resume. The best way to do so is by gaining certification or by getting a degree.
Contrary to popular belief, certifications and degrees do matter. Having a certification or a diploma shows that you have mastery in your skills.
Aside from making your resume look better, it is also proof that you are the best at what you do. Here are X online courses that offer certification or degrees:
Digital Garage
Google created the Digital Garage to help people grow their businesses and careers. They do so by offering them a range of online courses related to digital marketing.
They have 146 different courses and even provide live training courses. But they only provide certification for Digital Marketing.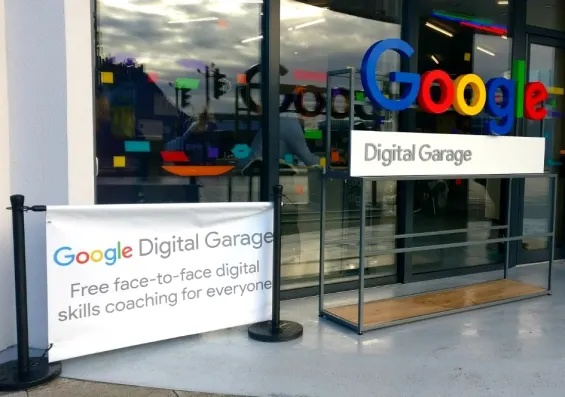 To gain your certification, you must complete 26 modules. The modules include several practical exercises and real-world examples.
Video tutorials are also included in this course. The subjects that you will be tackling include business strategy, e-commerce, and content marketing, and SEO, among many others.
It only takes approximately 40 hours to complete this digital marketing training. The best part about it being online is that you get to learn at your own pace, and it is also free. After completing the modules, all you must do is take the final exam and if you pass you get your certification.
Facebook Blueprint
Facebook Blueprint focuses on digital marketing, specifically on Facebook and Instagram -- the two largest social media platforms in the world.
They have courses on Facebook ads, Facebook Pages, Instagram advertisements, and how to sell products. You are probably thinking: why Facebook? Because of big data.

According to these statistics: Facebook has 2.41 billion active users monthly, 71% of American adults are on Facebook, and 87.1% of U.S. marketers are using Facebook for marketing. Facebook has data on all these users, and they use this data to help you market your business easier.
But the only way to do that is to know how to use Facebook the right way. There is no better way to learn than from the people who made it.
Facebook Blueprint provides certifications in different skills such as marketing associate, marketing science professional, creative strategy professional, media planning professional, media buying professional, and ads product developer.
Online postgraduate courses
If you are looking to get more than a certification, you can always opt to go back to university and earn your master's degree. Lucky for you, there are tons of online postgraduate courses available if you don't have time to go back to a physical university.
Most online courses offer business administration, computer education, information technology, and public administration.
Getting a master's degree might take longer, but it will be worth it. The only difference between this and a physical university is that it is online and more convenient.
Moreover, as a start, you might also consider a resume maker to ensure writing up a professional resume for a fresher that guarantees all the resume writing guidelines.
LinkedIn Learning
LinkedIn Learning provides over 16,000 online courses. Both free and paid courses are available. If you do not know what course to choose, LinkedIn's system will suggest different online courses that suit your interests.

But LinkedIn Learning is only available through a LinkedIn Premium account. Although, they do offer a one-month free trial of Premium for every LinkedIn user. So, if you are not sure if you want to spend on a Premium account, why not avail of their free trial.
Coursera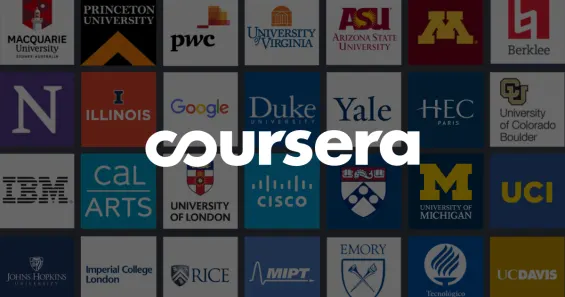 Here, you can earn both a degree and a certification. Coursera collaborates with leading companies and universities to provide these online courses. So, it is ensured that you will be learning from some of the best people in the industry.
Coursera offers both free and paid courses.
Skillshare
Skillshare does not provide certifications, but it is still a great place to learn. Instead of focusing on lectures and exams, they focus on interaction and projects. Because of the number of projects, you will be working on, you will be able to grow your creative portfolio.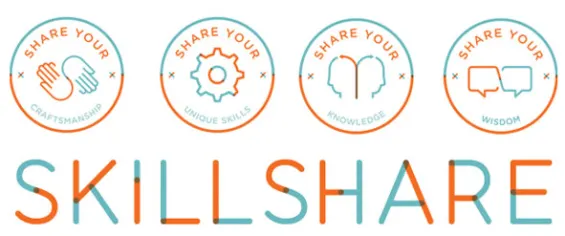 Having a portfolio will get you into marketing much faster. Aside from being able to advertise, it shows that you also have the creative skills to support you. Skillshare is subscription-based, but they also offer a free trial.
Most of these online courses focus on business, data analytics, social media, advertising, and online marketing. Others offer a wider variety of courses to choose from. If you are looking to build a career in these industries, these are some of the best online courses to take.
These will grow your skills and even get you a certification.
Did you find this helpful?
Read Next
The following articles are related to six online platforms to gain certified skills at home.