See the following links if you'd like to skip to specific sections.
An HTML website template is a pre-build website with integrated images, text content, JavaScript, and any other support files required for a running website.
HTML website templates have become popular amongst most people online looking to build their websites.
It's because you can save a lot of time by using a template rather than building everything from scratch. You'll need to only purchase the domain name and hosting, then you can use a pre-built template to make your website.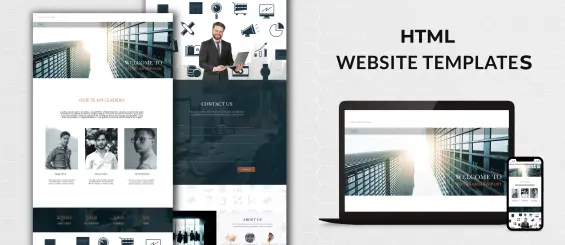 This is an efficient way to build a website faster. The best part about HTML website templates is that even beginners can use them. Of course, when you are starting, you begin to doubt most things.
If you are such a person who doesn't know why people are using templates, you are in the right place. In this article, you'll know the numerous benefits of an HTML website template.
Faster to build
In this time and age where everyone is busy taking care of their business, time is of the essence. For example, building a business website from scratch could take days, even for a professional developer.
However, if you use a pre-built template, you can build your website in a matter of hours. You don't need to do anything special, just fill in the blanks, and you can use your website fine.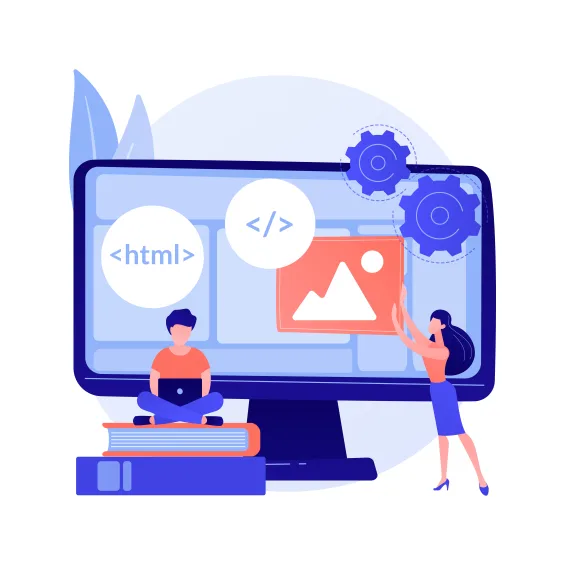 You can use the rest of your time on other resources. Of course, some people tend to be nitpicky and try to do everything from the start. Sure, it's ok to be nitpicky but remember while you are wasting time, your competitors are getting ahead of you.
Professional Look
There's a popular misunderstanding of a prebuilt template looking bad compared to a custom template. A custom-designed website tends to be attractive to customers; however, that doesn't take away from an HTML website template.
For example, if you are a beginner you will have neither the budget nor the resource to focus on a custom website.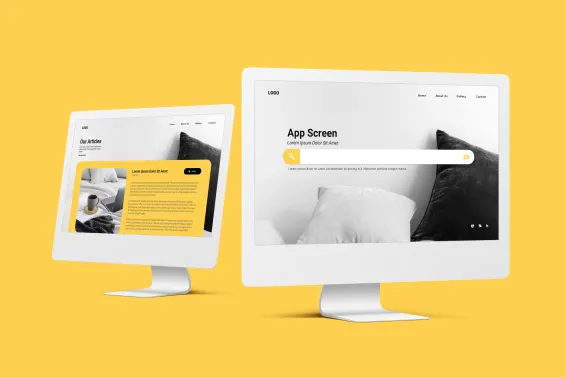 So what to do? You can use a pre-built template to match your website's look. Don't worry. A prebuilt HTML website looks just as professional as a custom one.

CHEAPER
When you are starting a business, you need to make sure you have a business website to connect to your customers. However, hiring a developer to build your site can be expensive.
If you don't have the budget, why not use a pre-built website template. If you are using a popular platform like WordPress, you can use a custom website template on WordPress as well.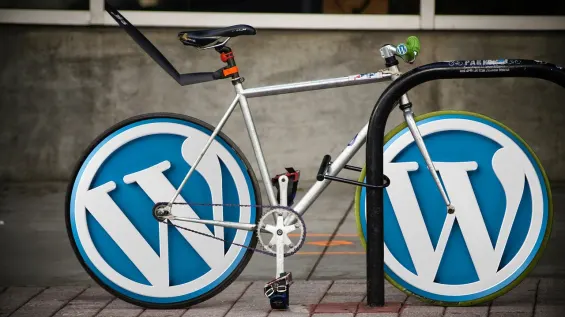 It will not only save your money, but it'll also let your business run earlier than your other competitors. You can always rebuild your site when your business starts becoming bigger.


EASILY FOUND ONLINE
One thing about templates is that you can find them easily online. Not to mention, they are available in various sizes and complexity.
No matter what kind of business you have or even if you need a template for your website, there's a big chance you'll find the right template if you search online.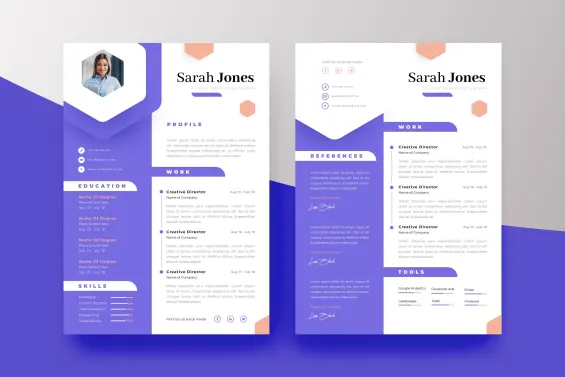 On another note, if you don't want to spend your budget on a template, there are many templates available without a cost. Those are most of the time simple and doesn't offer much.
However, if you need a site fast, you can try a free template to see how it goes. If anyone wants to make a construction-based website. You can easily make your website by using a WordPress Theme.
FEWER ISSUES
Using a template is best when you are building a simple website. In other words, if you are starting a business. You'll probably not need a big or complex site when you are just starting. So a template would fit much better with you.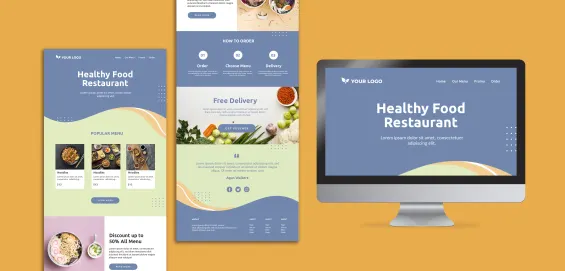 Prebuilt templates make navigation easier with the simplified design making it attractive towards customers. Not to mention most templates come with dummy content which can be easily edited depending on your needs.
The best thing is? You'll need not tweak the codes. You can add any content you need to your website without touching the codes. How good is that?
NO NEED TO BE A TECHNICAL NERD
Adding the necessary codes to make a site can be difficult and complex. More so, when you don't have the budget to hire a developer. So what can you do? You can use an HTML website template. You don't need to be a technical nerd to use a template.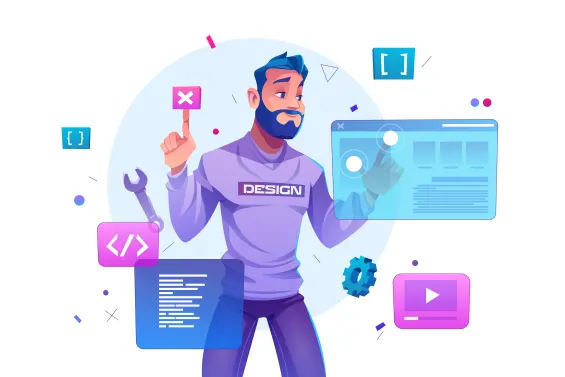 As mentioned above, beginners and small businesses prefer using a template because they don't need to hire a technical developer or spend their resources on one.
Even if you are bad with technical things you can build a site with the help of an HTML website template.
REMAINS VISIBLE
Flash websites
are becoming popular nowadays thanks to their numerous usages. However, one big advantage of HTML website templates is that your site will remain visible to whoever is visiting.
You need browser plug-ins for flash websites like
flash player
and if it's not installed your website will not be visible. That is to say, Flash websites are not bad. If you need a lot of images and videos, flash is necessary. Other than that, HTML websites will be better.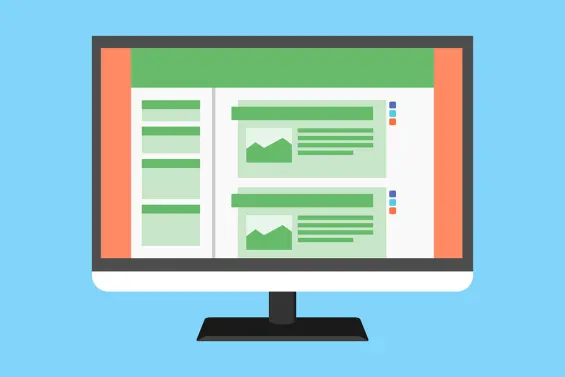 SEO - FRIENDLY
There's probably no one in the world who uses the internet and doesn't know how necessary SEO is. Especially for businesses where you need to rank your website top if you want to be ahead of competitions.
And yes. HTML website templates do just that. It's easier for search engines to index HTML codes and that's why HTML templates are SEO-friendly.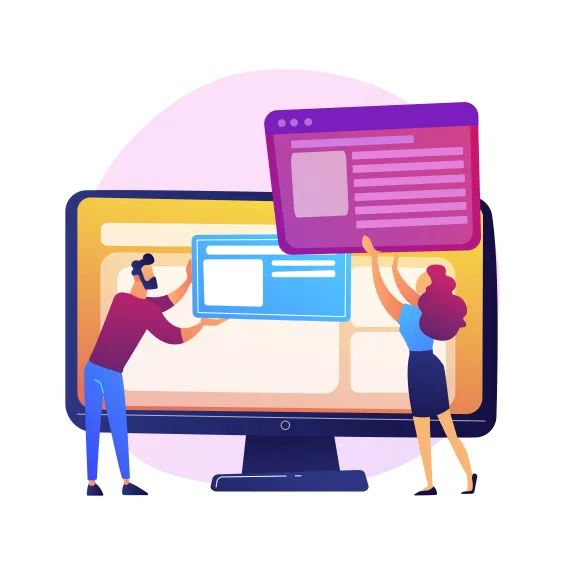 Of course, if you don't need your site to be shown up in search, then you don't need to bother with it. However, nowadays, it's essential one way or another for a website to be SEO-friendly.
If it's not, it's highly likely nobody will find your site and content. So your site should be HTML-based.
There are many benefits of HTML website templates. Whether you use Flash or HTML, it depends on your business needs.
However, it should be right to say no matter what kind of business you have, an HTML website template can fulfill all your business needs.
Did you find this helpful?
Read Next
The following articles are related to 8 unique advantages of using html website templates.