The following topics will be discussed in this post.
Google's search algorithms are changing all the time — literally on a daily basis. Most of those changes go unnoticed by all but the most dedicated students of Google and the SEO community. But some changes have a noticeable and significant impact on SEO, and therefore marketing strategies
These bigger updates frequently lead to changes in websites' visibility on Google's search results page. This affects how many potential customers see your website, and therefore your traffic and sales. While these changes might be a cause of frustration, they're a reality that businesses have to get used to.
Understanding how algorithm changes impact search results, and as a result, your SEO strategy takes time and effort. This is why businesses often turn to marketing agencies for assistance in their market, for example when a B2B business turns to a B2B marketing agency for help.
While experts can help ensure your SEO strategies remain up to date, armed with the right information you can do it yourself. The most important rule to remember for SEO is to create high-quality, up-to-date information based on intent analysis.
In this article, we're going to look at some important changes to the Google search algorithm and how they might impact your SEO strategies.
May 2022 Core Update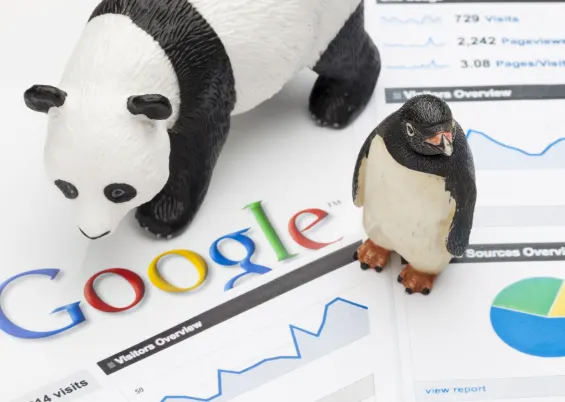 Several times a year, Google releases a broad core algorithm update, or 'core update', to their algorithm, which aims to improve how Google's search engine understands web pages and rank them more effectively and accurately in search results.
Google is secretive about these updates. They rarely provide detail on what they've changed, though an analysis of Google search results enables us to figure out the practical effects of the changes.
The latest core update, in May 2022, produced big changes. SEMrush's analysis found that informational and transactional search queries experienced around 50% volatility.¹ Changes to informational and transactional searches can affect businesses of all kinds, from B2B to B2C. That said, promote analysis found that Top Stories related to software and technology saw an over-35% decrease following the May update, more than any other industry.²
While certain industries may have been hit harder after the May update, all diligent marketers, no matter their industry, need to stay on top of their SEO strategy following Google algorithm updates.
Responding to changes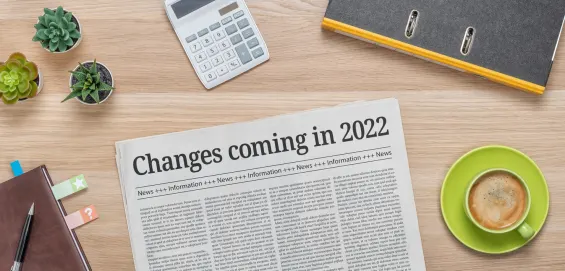 While Google doesn't confirm the exact nature of their updates, they do give tips on what content creators should focus on to respond to the changes. Or rather, they give one main tip: "We suggest focusing on ensuring you're offering the best content you can. That's what our algorithms seek to reward." ³
The importance of quality content can't be overstated — it should be a driving factor throughout the entire content creation process. This means creating relevant, useful and up-to-date information for your audience instead of simply cramming in keywords (which Google's algorithm might penalize you for, anyway).
So, if you see a drop in your rankings, how should you respond?
Is it up to date?
For content, including blog posts, to be useful to readers, it needs to be up-to-date. Regularly check that your posts contain up-to-date information on everything: your products, services and industry news.
If you post a piece of content with information that's likely to become outdated in the near future (for example, if the content is focused on the current year), try flagging it in your CMS so that it will remind you to check and update it.

Review search intent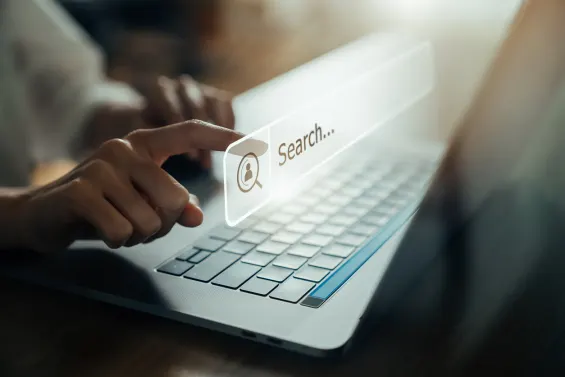 Regularly review search intent through intent analysis. What type of results are showing up in the search engine results page (SERP)? Has this changed after an update?
For content to appear high on the SERP, it has to be relevant to what people want to know. This applies to both the subject of the content and the format that it's written in. If the SERP for your topic of choice is full of long-form guides, that's what people are reading – it wouldn't make sense to write a brief listicle.
Keywords
While keywords aren't everything, they're still a core part of writing high-ranking content. Check how your keywords are performing through tracking tools like Google Search Console, and review and update them as necessary.
Keep in mind that keywords are just one part of a complex and ever-changing puzzle made up of multiple ranking factors.
Changes to Page Experience Ranking

You've updated your content. It includes useful information, aligns with the SERP, and has relevant keywords. With all that, you might still be penalized by the Google algorithm if the site it's posted on isn't optimized for user experience.
Google made its latest page experience update in March 2022, which could be another factor affecting your website's SEO. A quick note: this update was for desktop only. The update affected three main things within its main ranking signals, all related to Core Web Vitals:
1. Loading
This is all about how long it takes for your website to load. The faster, the better. A good goal loading time for SEO is between 1-2 seconds,⁴ although 0.5 of a second is what Google itself aims for.
2. Interactivity
Interactivity performance checks consist of looking at how responsive elements of your website are. Again, the faster, the better.
3. Visual stability
Websites should also be visually stable. This means that each element of the website should respond in predictable ways when people interact with them.
Responding to changes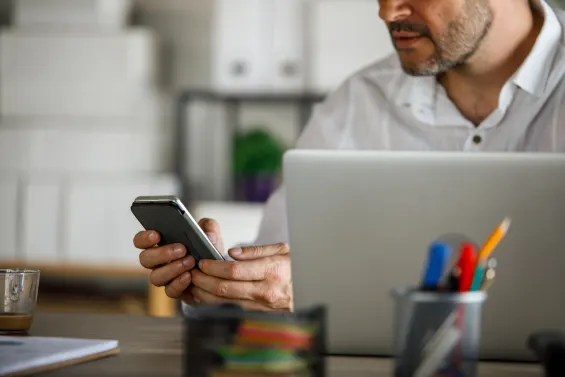 If your SEO strategy is successful enough to get to rank at the top of Google, but a potential lead clicks off due to slow loading times, it's all been for nothing.
To respond to these issues, your web developers will need to make sure that your site is fully optimized: it should load quickly, and have good interactivity and visual stability. If you don't have this capacity in-house, a digital marketing agency can help.
Despite these changes, Content remains King. As a result, you need to continue to provide users with relevant and insightful information.
E-A-T
Google's E-A-T guidelines are something to keep in mind at all times. This should be a guiding principle when creating content. Standing for Expertise, Authority and Trustworthiness, if you can create content that demonstrates your knowledge, your credibility and trustworthiness on a subject, Google's algorithms will notice this and help push you higher in search rankings.
Link building
Building internal and external linking strategies — linking to other pages within your website, and having other websites link to you — helps build domain authority. Plus, by including external links as sources, you're showing Google you've done your research, and abiding by the E-A-T principles.
Product Review Ranking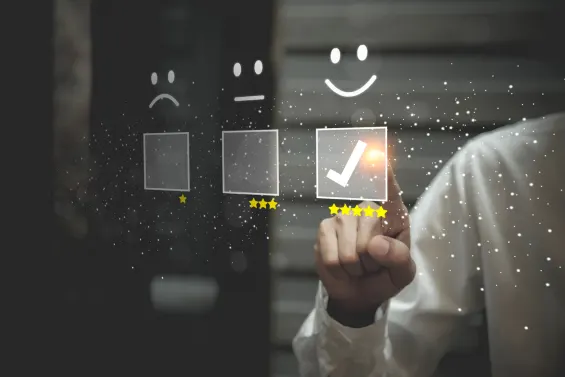 Building on an update from March 2022, in May Google made further changes to their Product Review ranking algorithm.
The practical implications of these changes mean that algorithms now seek first-hand information from people who have used the product, along with appropriate evidence to illustrate this, including what the product looks like and how to use it.
Responding to changes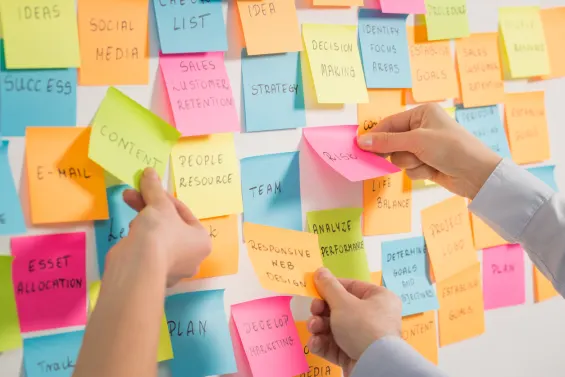 Many businesses won't have physical 'products' you can take a picture of, for example for SaaS businesses. That said, similar best practices can be used to show expertise and in-depth knowledge.
Testimonials
For example, with B2B, SaaS, and tech companies, it's important to take advantage of detailed testimonials. They help to build reputation and authority, especially when provided by respected people within your industry.
Then, you can pull long-tail keywords from these testimonials and, depending on the search intent, optimize your keyword strategies around them. Reviews also help with the Authority section of the E-A-T principle.
Reviews
For companies with intangible services rather than tangible products, potential customers will look at Google Reviews provided in the search results info box. Encourage current customers to write these for your business.
According to one study, online reviews is the fifth most important parameter that determines a business's search engine rank.⁵
Focus on quality above all else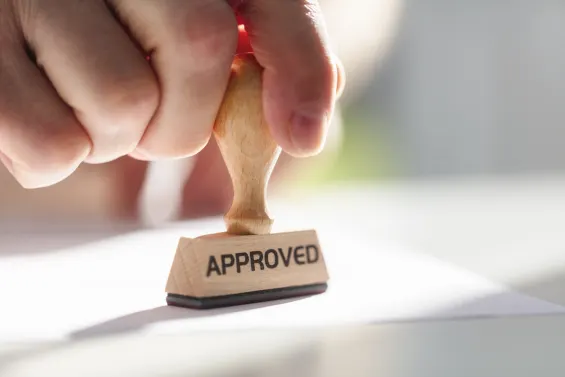 While Google's algorithm updates change the way that content is ranked, the most important thing for SEO remains high-quality, relevant content.
With an increased focus on user experience across the board, that content also needs to be posted on a website that performs well and provides an interactive platform for readers.
And while keywords remain an important part of the SEO puzzle, remember that those keywords need to be integrated within useful information — not added in as an afterthought.
When Google's algorithm changes and your SEO is affected, marketing agencies can take on the hard work for you. But you can also do it yourself. Analyze Google's SERP for intent and create up-to-date, relevant and engaging content based on this.
In this way, you can follow Google's advice: "We suggest focusing on ensuring you're offering the best content you can. That's what our algorithms seek to reward."

² Google Updates 2022: Analyzing the Impact of the May Core Algorithm Update

³ What site owners should know about Google's core updates | Google Search Central Blog

⁴
What Is a Good Page Load Time for SEO — How Fast Is Fast Enough?
⁵
Just How Much Do Google Reviews Impact Your SEO Ranking?
Did you find this helpful?
Read Next
The following articles are related to how google algorithm updates impact your seo 2022.