The following topics will be discussed in this post.
Do you know which are SEO best practices that can save your business from drowning? It's easy to fall victim to these fads or trends with improving your SEO, but be mindful of that because a quick fix can be appetizing and appealing.
It can eventually hurt your SEO. If you want to impact your Search Engine Optimization, you can't fall into those gimmicks. This article will discuss 11 SEO best practices that small business websites can use to boost their performance.
On-page SEO Best Practices
1. Keyword Research Techniques for New Businesses
Let's kick things off with SEO best practices with keyword research. Keyword research is a super important part of any business. You can choose Ahrefs, Semrush, Ubersuggest, Google Keyword Planner, or any other tool to do keyword research.
Here I will choose Google Keyword Planner because it is free and gives accurate information. Google Keyword Planner is great for keyword research because you can find relevant keywords that online visitors enter while searching.
If your business is new, I would advise you to focus more on long-tail keywords. How will you use Google Keyword Planner? For this, go to Google Keyword Planner and click on Discover New Keywords.
Here you search for your keywords with which you want to see related keywords or know the volume of those keywords.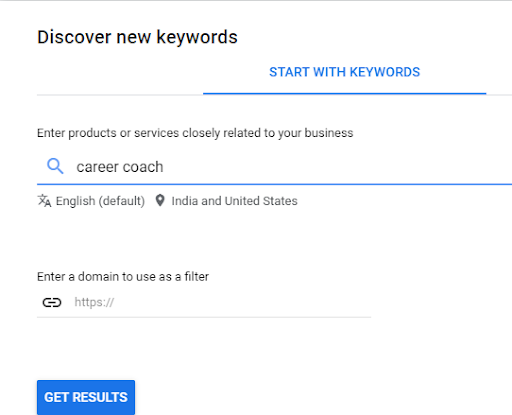 For example, I want to find out about the volume of the search term "career coach" and the keywords related to it. For this, all I have to do is enter my keyword in Discover New Keywords and select the country where I want my keywords to rank.
Okay, so I did that; now I click, get results, let's see what happens!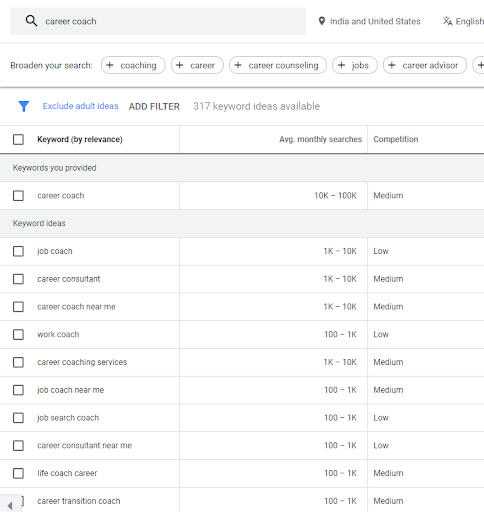 As you can see here, we searched for the keyword "career coach", and it has provided us with a list of a ton of different keywords that we can add to our website.
Now, I do not want to go overboard, so I will not add all these keywords to my website post because they do not match my brand and business.
2. Create Great Content for Your Website
Your keyword play starts with content. You have to add keywords to the content that you want to rank for. Think about what those online visitors are searching for when looking for a business like yours?
However, don't overdo it - avoid keyword stuffing at all times and use your keywords naturally that your audience will enjoy reading. As everybody says, content is king. Content is the super important part of your website that will help you rank your targeted search terms.
So you should use good content on product pages, homepages, and everywhere else on the site. Therefore, always create content for your audience, not just for SEO results. Be sure to include some catchy pictures in your content to create good social media designs.
3. Make Your Website Mobile-Friendly
The third SEO best practice is to make sure your website is mobile-friendly; if it is not, make it. The number of mobile searches is increasing continuously. Over half of the search results are happening on mobile phones.
So ensure that your website is mobile-friendly and looks good on mobile. There are two ways to check if your website is mobile-friendly. The first easy way is to load your website on a desktop browser and right-click on the mouse.
After this, click on Inspect Element, go to the toggle device toolbar.
Image Source: axiswebart.com
You can also see what the website looks like on different types of devices-- whether it's an iPhone or Android. If it looks good here, then chances are it will look good on mobile as well.
Another easy way is to open your website on mobile and see if it looks good or not. If it is seen scattered on the mobile, then you need to work on it. Also, pay quick attention to font text, audio, video, images, hover, etc.
4. Understand Metadata and How to Use it
Understanding metadata is an essential part of SEO best practices. For example, I did a Google search for"SEO techniques by experts". And what comes up is you have your title line here, like Actionable SEO Techniques for 2021.
And then the description below that, and notice what did I type in? SEO Techniques, and it's in bold here.

Image Source: Google
And that's why these are coming up in the top 10. Right, and that meta title and meta-description is on your website itself, kind of on the backend. Most domain providers provide an SEO plugin with the domain.
Whether it's GoDaddy's website builder plus marketing, Wix, Weebly, Squarespace, there's always a section to add those people. For WordPress, install a plugin like Rank Math or Yoast SEO, and you can easily add it. So the SEO plugin says your title should be around 50 and 60 characters.
So, ensure that your title should not be more than 60 characters. Otherwise, it will not be fully visible in the SERP (search engine result page). You should make sure that your primary keyword or keyword phrase, or whatever it is, should be included in the SEO title.
And as far as possible, keep it at the beginning of the title. And then, with your description, it should be around 150 to 160 characters. But in Shopify SEO, the title character limit is 70 and the meta description limit is 320.
And don't forget to use your primary keyword and similar keywords in the description. So if it makes sense for your content, again, don't stuff - make it legible for anyone to read - include it there, so Google and visitors know what that page is all about.
And that will increase the number of click-throughs that you get.
5. Avoid Duplicate Content
The fifth SEO best practice is to avoid duplicate content. Duplicate content is content that is an exact copy of content found elsewhere on the Internet. You should avoid making duplicate content.
If you use an exact copy on your website, then search engines will penalize your website. Next up are SEO best practices, Showcase Your Reviews and Testimonials.
6. Showcase Your Reviews and Testimonials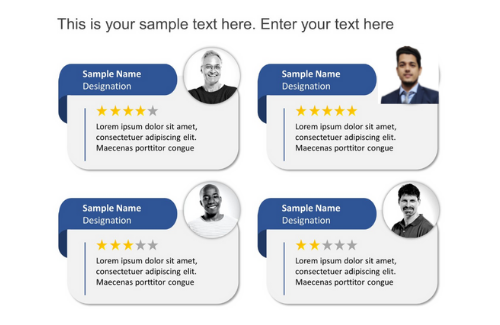 Reviews and Testimonials What is this all about, how can it affect your business? It's the words spoken by the people who are satisfied with your products or services. These are your genuine clients and customers who praise you for the work you do.
So, turn your website into word of mouth, right? Like, I land on your website and see what your customers say and think about your business. It is because you have shared your Yelp reviews, TripAdvisor reviews, or Google reviews.
Testimonials will attract new customers to your business, and it will boost your credibility and trust with that new customer.
Off-page SEO Best Practices
7. Understand the Importance of Backlinks
Backlinks help increase the DA and PA of the website and boost website ranking in search engines. So think about how you can get good relevant blogs or other sites to link your website. Backlinks are of two types, one is good, and the other is bad.
Now, there is a difference between good and bad backlinks.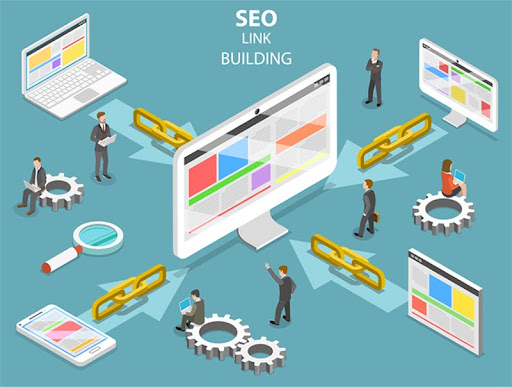 Paying for backlinks is a very, very bad practice, where a bot or some other random service will put your website in a group of random websites. It's not always the best because those websites may not be reliable.
After all, when Google sees them, it will down-vote them. So look for blogs where you can get a natural link by adding some valuable things.
So if there are relevant blogs out there that complement your product and services, go and add some value to their pages, blog posts, or whatever they have on there. Make sure to create great content for your website; then, other websites can link your website as a reference.
Don't be afraid to link back off to other people's high authority websites. You can create those links, open a new tab so that your content does not go away.
8. Don't play shortcuts
So next SEO best practice, don't go with shortcuts in SEO. If there is something that you feel great right now, but in the end, they will hurt you. So please do your research to know about those shortcuts and try to avoid doing them.
9. Measure your Success
If you are creating good content and registering your complete attendance on your website, then how will you measure whether what you have done is correct or not?
Google Analytics is the way to measure that success, and it is the best free tool for the measure. Most website builders have an easy way to integrate it, and On WordPress, there are tons of plugins that do that.
Technical SEO Best Practices
10. Submit Website Sitemap
What is a sitemap, and why is it necessary?
A sitemap is a file that helps search engines index the things you want for your website. When search engine boats come to index your website's pages, blogs, or whatever is on your website.
So the sitemap tells them which pages or blogs to index and which not to.
How to create a sitemap?
If you are using WordPress, then Yoast SEO or Rankmath or any search engine plugin you use to do it will make it for you. Now that your sitemap is ready, go to the Google Search Console and submit it.
Check how to submit a sitemap on the Google Search Console. Now you can tell the search engine this is my sitemap; crawl it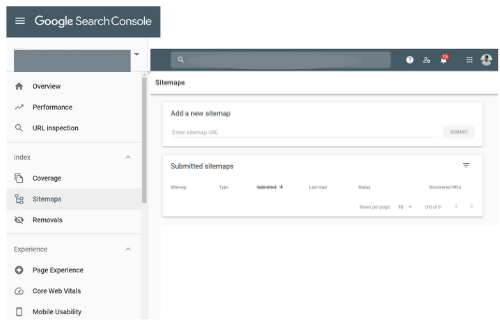 One good thing with Google Search Console is that you can see the trends people are looking for related to your business. And now, let's move on to our last SEO best practice to check the website's speed.
11. Improve Your Website Speed
Website speed plays an essential role in SEO. If your website takes more than 2 seconds to load, you will lose traffic and potential customers, and Google will also reduce your ranking on the SERP page.
So pay attention to the speed of the website, choose the best server for your website, and remove those unwanted things from the website that are unnecessary. You can take help from a website design & development company to manage your website. Now, you know more about SEO best practices.
Did you find this helpful?
Read Next
The following articles are related to seo best practices for small business website.