The following topics will be discussed in this post.
SEO (Search Engine Optimization) will be more important in 2023 than it is now because the internet will continue to grow and become more competitive. More businesses will be using the internet to market their products and services, and they will need to use SEO to ensure that their websites are visible to their target audiences.
Additionally, search engines will continue to evolve, and they will place greater emphasis on the quality of content and the user experience. This means that businesses will need to focus on producing high-quality, relevant, and engaging content if they want to rank well in the search results.
The best way to ensure that your website ranks highly in search engines is to stay informed of the latest SEO trends. If you are planning an SEO strategy for the New Year, take a look at these 2023 SEO trends and predictions.
Here is what you need to know about the trends that will affect SEO in the coming year and how to optimize your strategy to take advantage of them!
In 2023, here are 5 top SEO trends to watch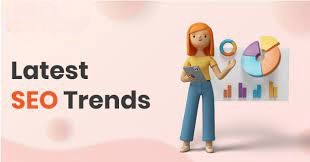 Make your website mobile-friendly and responsive
With over half of all web traffic now coming from mobile devices, it's essential to make sure your website is mobile-friendly and responsive.
According to estimates, over 60% of internet traffic will originate from mobile devices in 2023, so if your website is not responsive or mobile-friendly, you could be losing out on many potential customers.
The trend of mobile-friendliness in SEO will continue in the future, so make sure that your website stays up to date. To make your site mobile friendly,
Check that the text is readable on small screens and buttons are easy to tap.
Mobile networks with slower speeds should also be able to access the site quickly.
Test how mobile friendly your site is with Google's Mobile-Friendly Test tool.
Lastly, for mobile-friendly versions of your web pages, use Google's Accelerated Mobile Pages (AMP) technology.
Users are going to place a high priority on Online Shopping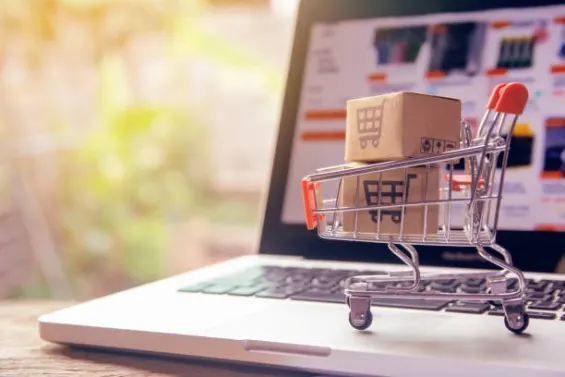 As more retailers move to meet the demands of digital shoppers, this trend is expected to continue in the coming years, which is why businesses must pay attention to the trends in 2023 and be visible online to ensure that consumers will benefit from increased convenience, choice, and value.
According to Google's graph, numerous consumers prefer to make purchases online. Because people are increasingly purchasing a broader range of products online as they become more comfortable making purchases online, including groceries, clothing, and furniture.
As more retailers move to meet the demands of digital shoppers, this trend is expected to continue in the coming years, which is why businesses must pay attention to the trends in 2023 and be visible online to ensure that consumers will benefit from increased convenience, choice, and value.
There is an enormous opportunity for businesses that are able to take advantage of this trend, and of course, a wide market means stiff competition. In this scenario, you will need to develop some effective strategies which will help you to boost your sales in 2023, and also to offer a quality online shopping experience, in order to improve your chances of success.

Prioritizing the Core Web Vitals
SEO in 2023 will require a focus on Core Web Vitals, because they provide a comprehensive measurement of a website's health and performance, and they are used by Google to rank websites. In order to ensure your website performs optimally and ranks highly in search results, you should focus on Core Web Vitals.
These are metrics that measure the performance and stability of a website, and they're essential for providing a good user experience.
There are three Core Web Vitals: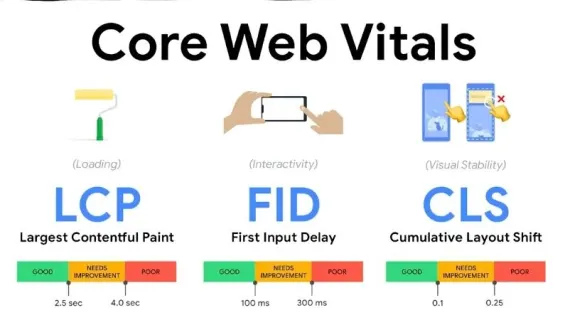 Cumulative Layout Shift (CLS): This measures how much unexpected layout shift occurs on a page. Improving these Core Web Vitals will have a positive impact on the user experience of a website, and should be a priority for all web developers.
Largest Contentful Paint (LCP): This measures how long it takes for the main content of a page to load.
First Input Delay (FID): This measures how long it takes for a page to become interactive, after the user first interacts with it.

An increase in featured snippets
Featured snippets will continue to be served and will likely become more prominent as time goes on. If you haven't noticed them yet, featured snippets are the boxes of results that appear above your search results.
They may include how-to's, FAQs, bulleted lists, or even one simple sentence. A featured snippet is a great way to quickly reach the top of a search engine results page without writing long-form content, so if you offer valuable information people frequently search for, your page may qualify.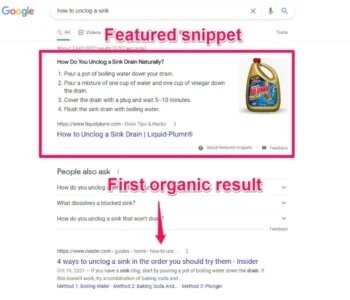 Featured snippets are a great way to get to the top, so think about what your searchers want and how they'd search, and focus your content around question-based terms, and you can find profitable keywords and topics to write about by using Google's autocomplete and "People also ask" sections.
As a next step, make sure your content is schema-marked to appear in search results. Google's Schema Markup Testing Tool can then be used to verify your markup.
Bonus Tip
Video marketing will increasingly be included in search engines
As the popularity of video content continues to grow, it is becoming increasingly important for businesses to include video marketing in their search engine optimization (SEO) strategies.
In 2023, video marketing will become even more important as search engines begin to prioritize videos over traditional text-based content. This shift will be driven by the increasing use of mobile devices, which are much better suited for watching videos than reading text.
As a result, businesses that invest in modern marketing strategy will see a significant increase in their web traffic and online sales.
As we move into 2023, one of the biggest SEO trends that we'll look at is video marketing.
More and more businesses are using video to promote their products and services, and this is only going to continue to grow in the coming years. A video is a great way to engage your target audience and can help you to rank higher in search engine results pages by use modern marketing techniques.
If you're not already using video as part of your SEO strategy, now is the time to start.
By providing transcripts to your videos, search engines will be able to better understand what you have to say.
Videos with engaging thumbnails stand out in search results and are more likely to be clicked.
Businesses need to optimize their videos for voice search with the rise of voice assistants like Siri and Alexa.
Is your website ready for the future of search engine optimization?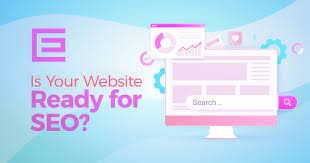 In 2023, no one can predict how SEO will look, but we can provide you with some recommendations on how to prepare your website. There will be changes in 2023, so these tips are meant to ensure that your website is future-proof against any trends that might emerge.

Conclusion
If you wish to stand out in the competition and attract targeted traffic, then these SEO trends will be very helpful to you in the future and aid you in maintaining your ranking on Google. The above information establishes that SEO has a very wide scope in 2023, but what is the future of SEO for next couple of years.
There is also a question here, but for now, let us keep in mind the SEO trends and predictions that will help businesses to succeed in 2023.
Did you find this helpful?
Read Next
The following articles are related to what to expect in 2023 according to seo trends & predictions.