This post will focus on the following topics.
One of the plenty of foundations that a small business has to lay is towards its success of SEO (Search Engine Optimization). If small businesses do not adequately plan their
SEO strategies
, they will likely run out and burn out in a matter of time.
Even if they offer great products and services, they can only continue to run and grow when they attract new customers and make more profit every day. If your website is practically nonexistent in Google search result pages, potential customers and prospects will hardly find you.
But if a small business gets their SEO strategies right, they become more visible, start to attract more traffic, and make more revenue. Their growth becomes exponential, and they find more opportunities for sales. It's then only a matter of time before they become a top brand.
So, if you are starting a small business, you need to ensure that you have the right strategies to grow your business online. Otherwise, other businesses will come out of the blues and push you aside. If you really want to thrive as a small business, here are some SEO strategies that you have to adopt.
Technical SEO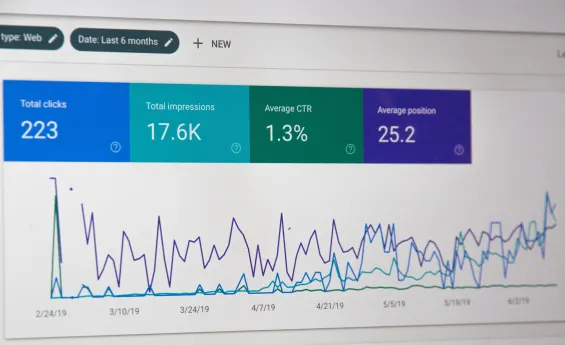 In ensuring technical SEO, you have to optimize your website structure and all your website pages. This makes it easy for Google bots to index your site after reading your content correctly. Writing good content is only one part of ranking high on result pages.
The other part, technical SEO, determines how highly you rank. So, as you create those content next time, ensure that they're qualified from a professional angle. When the bots crawl through your website, there are certain things that it searches for.
These determine the quality of your website and consequently, your position on the search result page. To ensure
technical SEO
, these are things you have to pay attention to:
● Website speed: make sure your site loads fast.
● Broken links: check and fix broken links on your website pages as they can negatively affect your rating.
● Old underperforming pages: having plenty of pages without traffic on your website will reduce your ranking.
● Image optimization: add images with a caption to your site. Also, describe the image with alt text. This increases your visibility.
Local SEO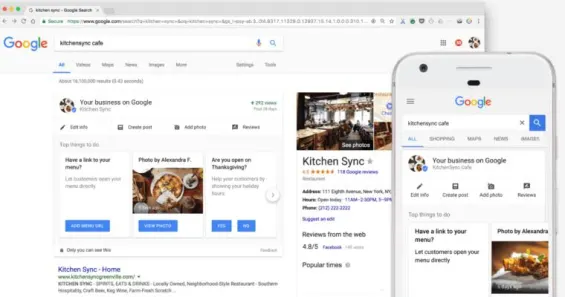 More searches on the internet are becoming location-based. Currently, almost one-third of searches are based on locations, and this might improve. A simple search for "restaurants near me" will show several restaurants that are in your vicinity.
Even if your search word was only "restaurants," the result from Google will prioritize those in your current location. Thus, helping local businesses grow. This is why you have to pay attention to
local SEO
as a small business.
To be effective with your local SEO strategy, you have first to set up a profile with Google My Business. This is easy and free to maintain. Fill all your details in there, including the address and local phone number. This information will be displayed with your business on the search result page, making it easy to find your business.
Then you start to receive alerts of reviews from customers which you can answer back and kick start a relationship. This can help you build your community.
Keyword research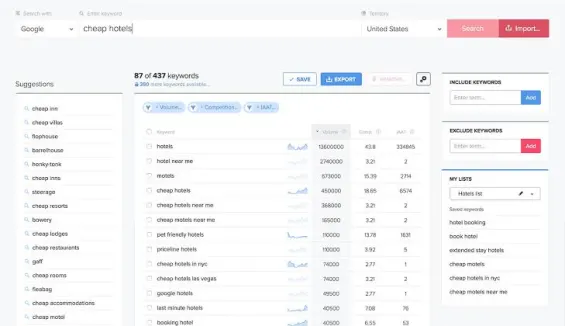 When creating content for your website, you should do this with the customers or audience in mind. This means that you are writing to answer questions that they're asking or provide them with what they are searching for.
If you can do this better than others, the search engine puts your post first on their page. The key to doing this is to use the right keyword. How do you know or find the right keywords?
Keyword research
!
Fortunately, many tools can help you research keywords faster, especially if you don't have so much time on your hands. Firstly, you can start with suggestions from the autocomplete feature on Google.
You must have noticed Google suggesting completions to your text while you type in the search bar. These suggestions are some of the most searched phrases by Google users. This is practically Google doing your keyword research.
So, you can start off from here to get ideas for your content. There are also plenty of tools that can help you do your keyword research. These tools give you the most effective keywords in use and also analyze your keywords.
Copywriting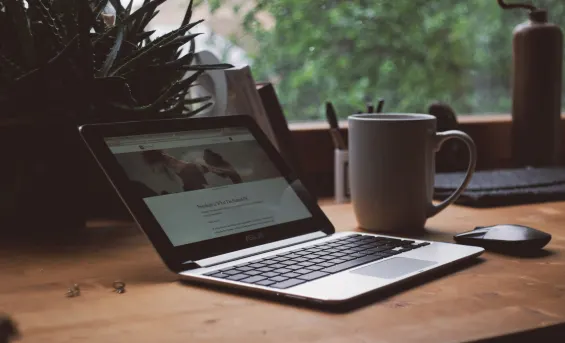 After deciding on the best keywords to use, you have to create high-quality content on your website. If you create content on your website that is confusing to the readers or don't have enough information, it won't take long before leaving your site.
This will increase the bounce rate on your website and will also reduce your website ranking on Google.
If your content is informative, useful, compelling, and well laid-out, on the other hand, the readers are likely to be stuck on your website and read the whole page. This will help increase your rank too, as you will have a higher time on site (average time website visitors spend on the website).
According to an
essay writer
at Edinburgh Life Magazine, the average time on site for websites on the top 10 positions of a Google search result is about three minutes. To keep readers on your page for more than three minutes, you have to create a high quality and compelling article.
Link building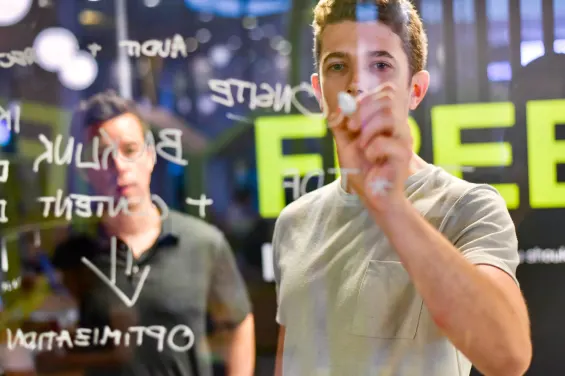 The amount of links on/to your web page is also crucial for Google to rank your website. Internal links and external links are important factors for determining the quality of your website and web page.


External links – links to your website from other websites – shows that your content is highly informative and of high quality. If your website is linked by other sites referred to as authority websites, it also boosts your influence and website ranking.


The more external websites link to your website, the more your reputation grows as an authority in that field.

Internal links – links to other content within your website – are useful for increasing the quality of time visitors spend on your website. For example, a person reading quality content on your site might become interested in similar content or other content within your website. So, they go from page to page on your website, devouring your content and spending more time on your site.


This, as we mentioned earlier, is also a factor for ranking your website.



Conclusion

In this modern age, the survival of small businesses depends a lot on their online visibility. The more people can find you, the higher your chances of getting potential clients and turning them into customers.


Your best bet for online visibility is to rank high on the search engine results page, and without the right SEO strategies, that's a long way off.
Did you find this helpful?
Read Next
The following articles are related to the nest egg of seo strategies for your small business.