See the following links if you'd like to skip to specific sections.
Amazon is one of the largest and fastest-growing retailers on the web, as 43% of the Amazon accounts are selling the products online.
Many manufacturers sell their products on Amazon. If you want to intensify your business, and want more traffic, you need to use Amazon search engine optimization(
SEO
)
How does Amazon SEO work?

Amazon uses such an algorithm that mainly focuses on two factors:
Performance:
It's based on how well your products sell.
Relevance:
It's based on how your keyword matches the search query.
Thus, choosing a keyword is a bit challenging. It is not enough to choose the right keywords for getting your product rank up. You need to give products that customers will wish to buy or one that consumers already buy steadily.
Amazon wants to display products
that best fit their queries, as it cares about its buyers. You need to focus on the buyer's experience when you optimize your listings. You need to improve your Amazon rankings if you want your customers to notice your products.
Why is it essential to optimize your Amazon search rankings?
70% of Amazon buyers never click past the first page of results.
35% of Amazon customers click on the first product featured on a search page.
The first three products selected in around 64% of the click.
Amazon's search strategy started to work with the understanding of what people are looking for, and mainly, they focus on two things:
Market sentiment:
How competitive is the market? It isn't effortless to rank up if the market is more competitive.
Competitor analysis:
How other products are listing in the marketplace and what people doing, and how can you do it better? Look at your competitor's content and notice what they are doing well and what needs improvement.
How does Amazon rank products?

Amazon uses the
A9 algorithm
to decide which product should appear in a product search. After product listing, Amazon's A9 algorithm will start crawling your listing and interpreting your content to discover what you are selling.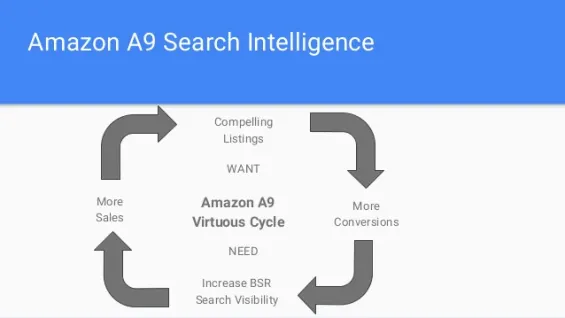 So, let's look at factors that boost rankings on Amazon.
1. Conduct Keyword Research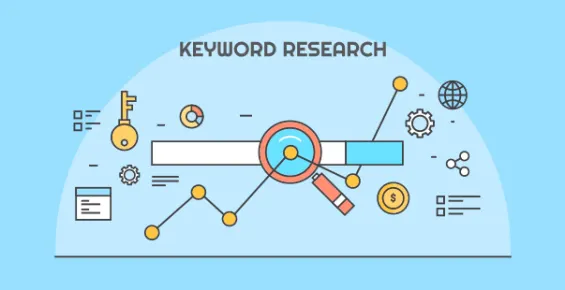 Focus on long-tail keywords and make sure that they contain three or more words. Mostly long-tail keywords will be used when people search for a product on Amazon.
Long-tail keywords will help to get more leads that find your product listing. If you don't want to miss out on latent leads because you didn't include certain keywords in your Amazon product listing, you must have to focus on all relevant keywords.
You can use a free tool known as Sonar that focuses mainly on keywords that people use on Amazon. It helps you to get the search volume for each keyword that enables you to prioritize your Amazon SEO campaign.
Once you choose your keywords, you need to blend them into your listing. You can use them in the product titles and descriptions that will help your products appear in search results.
2. Optimize your Title
The format of the title will affect where you appear in the search results. Ensure that you include all essential elements into your title.
This is the general format for how to manage your title:

[Brand] [Feature] [Material] [Key-points] [Product-Type] [Model-Number] [Size] [Package-Count] [Color] [Flavor]
Manage your title by choosing according to your product category. It is important to stick to the proper order, as the title impacts how your customers will find your listings.
Make sure to place the most relevant keyword first when you optimize your title. This helps that people mostly notice important keywords, regardless of how short or long the title appears in the search result, that helps your listing appear in the most relevant search results.
3. Use Attractive & Optimized Product Details


When you post the product, you have a lot to say about it, and you really want to sell your products that are beneficial to your audience. When you give the product description, make sure that to break down it into the small chunks.


The best idea to do this is to divide with bullet points that are easy for your audience to digest the information. People will like it when information is concise and smooth to read.

This way encourages people to read more and feels more informed to buy, and that improves your Amazon SEO ranking because you will get more conversions.



4. Optimize Amazon Listing Image
Amazon has strict specifications for how images are used and how displayed in product listings. Your images must do have an impact on visibility and conversion also.
If there isn't least one high-quality image measuring 1000×1000 pixels or larger to allow for zoom on hover, Amazon will limit product pages being listed in suppressed listings. High-quality images will improve conversions.
According to the research, 67% of customers consider that images are very important when doing online shopping. Image optimization on Amazon can contribute to higher conversions, as it also allows you to add videos that show your product being used.
5. Manage your Reviews


Reviews are a fundamental part of the business that can be the reason a person buys your products or skip it. It's important to manage product reviews to improve the Amazon SEO campaign.

Mostly, the products having four or more stars are at the top of Amazon's search. These are the products with great reviews, and people really enjoy it. You have to motivate your consumers to leave feedback about their experience with your products. It will raise your rankings on Amazon search results.

When your consumer leaves feedback, it might be possible that you'll receive negative reviews also. You need to take the time to respond to negative reviews, as it is the part of managing the reviews that will prevent you from discouraging future customers.

How you respond to negative reviews will allow people to see how you handle negativity. If you notice the issue and offer to replace defective or damaged products and respond to questions, you will drive more people to buy your products.

They will feel more confident that your company takes issues seriously and that if they have a problem with your product, they feel free, as they know you will respond.



6. Delight Your Consumers
Amazon wants you to offer the best service, and if you can do it, then you'll find yourself in the search results over similar products. Amazon focuses on whether your consumers are satisfied with your performance data or what.
For each and every order, Amazon checks.
In-stock, low-stock and out of stock situations.
Order processing speed.
Order defect rates.
Order refunds and cancellations.
All these are helpful for providing the best quality services that pleasing your consumers. Complimentary results with these tricks push your product rank up within the Amazon Marketplace.
7. Relevant Backend Keywords
Gain the advantage of the related keywords, those you're unable to apply in your title or descriptions, by including Amazon backend keywords. These keywords aren't visible to users, but it will be accessible by Amazon's
A9 algorithm for indexing and ranking
purposes.
Tricks for backend keywords:
Limit them up to 250 characters.
No repetition of words.
Do not use commas.

Include similar words and variations in spelling.
Follow these tips to optimize your products for the A9 algorithm and start relishing higher rankings on Amazon. It's an active way to increase the perception of your products with Amazon SEO.
Did you find this helpful?
Read Next
The following articles are related to 7 tips to optimize your content for amazon seo.