The following topics will be discussed in this post.
With the moving pace of mobile technology in the world, Voice search has become the trend now and people of all age groups use mobile assistant voice search to quest their queries.
What is Voice Search and why it's Booming?
Voice Search is also known as Conversational Search. It is a kind of interaction between human and machine where devices answer for human spoken questions.
Voice Search has integrated into many devices like mobile phones, Amazon Echo, Google Home etc.
Currently, there are four main players of Voice Search SEO:
Apple: Its Siri uses Google as a search engine.
Amazon:

Amazon Alexa Voice Search uses Bing as a search engine.

Google: Its voice search work on its own, i.e. Google search engine algorithms.
Windows:

Its Cortana uses Bing as the search engine.
It is expected that by 2020, voice search will account for 50% of searches.
In this article, you will learn how to optimize your content and website SEO for Voice search. To ensure your content is optimized for voice search, use these five steps.
Use Natural Language
Nearly half of the voice searches are natural language searches. It is the same as real people use when speaking to family or friends.
Promotional phrases perform less in voice search. Voice searches more likely to contain question phrase. The kind of question phrase that the user asks, you can interpret the user's intent.
Like 'What' and 'Who' questions refer that user is in the research phase. If they use 'where' question phrase, they are more likely to buy something.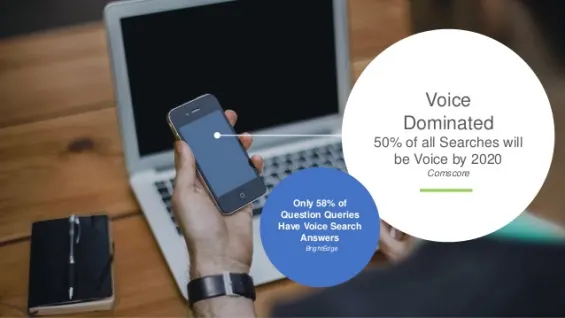 How to implement the natural language for voice search?
Writing conversational phrases in your content is the simple method to optimize it for voice search. To understand this, consider the following tips:
Brainstorming: Include the questions that one might ask into your blog post and answer them within the post.
Summarize your blog post with the FAQ style summary.

Use Structured Data
It simply doesn't make any sense if your search engine doesn't understand what you provide them. So the consensus is to provide clear data to the search engine to understand.
Using schema mark up language will help to optimize your blog and website for voice search.
Structured language is the microdata that won't be visible to you, but it is embedded in the code that the search engine reads to have a better understanding of your content.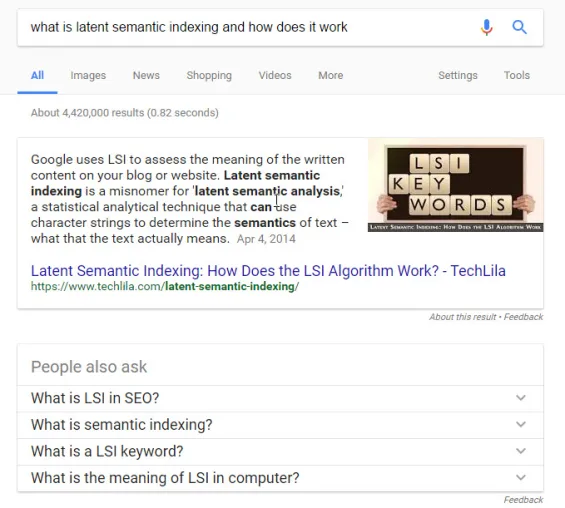 How to implement the structured data for voice search?
A lot of useful documents are provided by Google about rich tags and add them to your site. You can also use Schema Creator to ensure you are using the proper tags.
Ensure Your Content to be Mobile Friendly
As already stated, mobile is the primary source of voice search, this is the important reason why your blog or website should be mobile friendly.
For getting a mobile-friendly website, speed is a big factor.
Your website pages need to be loaded as quickly as possible. If you aren't ranking good on mobile search because of any speed issues, then your voice search opportunities might get affected.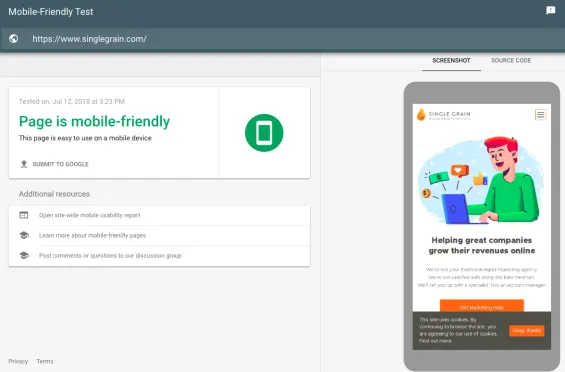 How to implement a mobile-friendly content for voice search?
Responsive design is Google's recommendation for the mobile-friendly website.
Aim for the Featured Snippet
When you ask Google a question, it takes answers from a website and put them directly on the top of SERPs. This is what featured snippet is.
If Google Voice search answers your query, it will do so with that featured snippet. Check an example: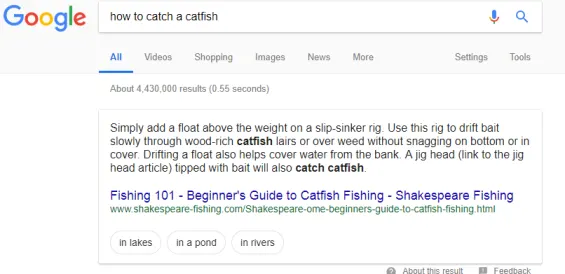 Google Voice search will also feature near me results as well on the top. For example, when you ask Google for nearest restaurants or shopping mall, the results will the top three Google searches.
How to implement featured snippets for voice search?
To increase your chance to get ranked in the featured snippet, here how you can do this.
Try to get your website under top 10 Google rankings, because 99% of featured snippets come from top 10 search results.
Use Google Analytics to learn the keywords.
Claim and Optimize Your Business
To become successful in the voice search world, strengthening your online presence is the ultimate key.
Focusing on the user intents, content as well as data is essential and consistent across the internet. A lot of people use voice search to get information about local businesses.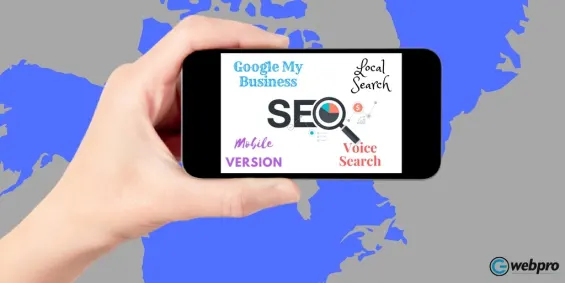 How to implement it?
Here is how Google Assistant can find your business:
Add your business to Google My Business, Bing and other places for business and choose the right category for business.
Include schema markup on your website to tell the search engine about your business.
Conclusion
Optimizing with mobile makes good sense. Voice search will grow as mobile does. Voice Search makes your content close to natural human language. So, it's is the right time to get into the world of voice search and gain immense success of your business.
Did you find this helpful?
Read Next
The following articles are related to 5 steps to optimize your seo for voice search.