The following topics will be discussed in this post.
The world has gone through a digital makeover which has transformed the way, all businesses operate. The main motto of running a successful business is increasing the profit margin and money management.
The digital makeover affected the Financial industry, and we got a new savior in the face of Fintech industries. Fintech industry grew quite gradually after the 2008 global financial crisis, thanks to the advent of mobile apps that increased the use of smartphones. With many investments pouring in, there's no sign that this trend is going anywhere.
Fintech industries have opened some interesting directions for conventional banking and money management services. With everything available on the internet these days, users expect security along with easier transactions. Be it, Digi payment companies, mobile wallets, banks or insurance companies, technology has ingrained everywhere.
Web Development Trends For The FinTech Industry in 2020
The current fin-tech space is no longer holding back from the latest technologies to make services simpler e.g. UPI, banking apps, Google Pay etc are some big sharks right this moment. Why? Because of easy payments, user-friendly UI along with added benefits like cash backs and secure transactions. We have accumulated 5 upcoming web development solutions and trends that the current Fintech ecosystem is going to latch on in 2020.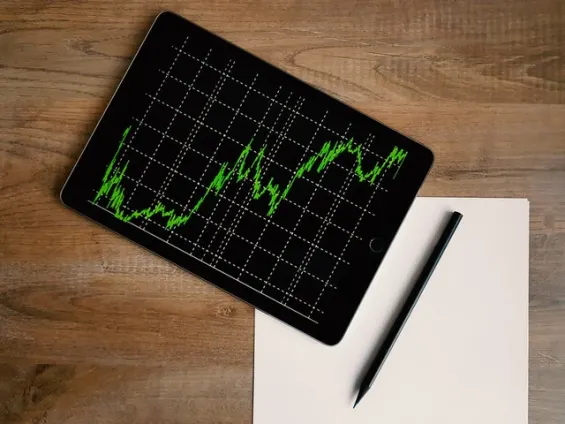 1. Easier payments and Simplified personal wealth management
Easier payments have allowed users and merchants to embrace digital payments. Although financial inclusion is much more than just monetary transactions, easy online payments and gateways have opened new doors for it. Online payments have revolutionized the way of all
B2B and B2C transactions. Medical, e-commerce, lifestyle, retail no matter the industry, consumers, and merchants have accepted and incorporated digital payments by integrating in-app or third party payment gateways like UPI, mobile wallets, online credit and debit transactions, etc.
With the development in computerized transactions and wealth, there's a rise in demand for AI wealth management advisors. The main role of these advisors is to make informed financial judgments on behalf of customers by minimizing risk with the help of algorithms and evolved AI techniques.
These "Robo-advisors" are popular because of their capability to yield personalized advice of investors at a much lower cost. There's zero involvement of human emotions, which helps in scaling sustaining business models even at low-profit margins.
2. Increased partnerships between Fintechs and corporates
Fintechs and corporates are shaking hands. In 2019, we have seen a rise in partnership amongst small Fin-tech innovators and big fortune corporates. Rather than outright buying solutions, companies are investing in small businesses.
Banks are also on the same path; they are teaming up with fin-tech development companies to clear out irregularities in transactions and providing a smooth customer experience. Legacy financial institutions can improve customer retention with the help of Fin-tech solutions.
These partnerships can help solve industry-specific issues like credit card or loan processing, secure money transfer, net banking, etc. All these solutions provide value-added services with features to ease operations.
3. Cloud banking
Cloud is a term that is quite popular in today's world. But what is Cloud? And how is it linked with banking? The on-demand availability of computer system resources, like data and software, without direct or active management by the user, is called cloud computing.
The integration and implementation of cloud computing with banking will reduce burn costs by a great margin. Costs associated with hardware and software are reduced, so no additional investments are needed to manage resources.
Banks can integrate advanced technologies to provide better services to keep up and easily adapt according to the needs of customers. Apart from facilitating the faster development of products and services for banks, cloud computing also provides better insights to help create a personalized user experience for their clients.
4. Increased security and personalization in digital payments
Financial transactions are prone and subjected to a lot of threats and attacks. Banks are always looking for options and systems that can provide high-level security when it comes to monetary transactions while keeping the operational costs to a minimum. Fin-tech custom web development and design services can help to achieve that level of security.
But looking at this from a customer's point of view, they demand features like transparency, trace-ability, and immunity with seamless transactions. Fintech can help here, too, by providing tailored arrangements according to customer's individual requirements and demands.
Artificial intelligence, machine learning, and Big data can be used to personalize user journeys. Incumbents can also target attackers with the help of AI by identifying and differentiating between hot areas( increased genuine transactions) and red areas( irregular transaction spikes).
5. Interaction using chatbots
There's a wave of technology in the banking and finance industries. The hot topic right now is chatbots that are taking over every aspect of online and offline businesses. It's the same in the case of banking and finance.
Customers expect 24×7, instant, and seamless support from all services; they are always looking for better options and platforms to connect with service providers. To reform mobile banking, chatbots can help improve the conversational user interface by solving customer issues instantly.
Fintech can help create a whole new experience for users with personalized chatbot experience that will provide feasible real-time solutions. Chatbots can also help banks in getting more specific customer feedback, thus elevating the sales and ultimately providing a satisfactory customer experience.
Conclusion
Online transactions, mobile app integrations, and new innovations in technology have clearly transformed everything. However, all businesses have one thing in common that is banking and finance. Making online transactions easier is all about increasing sales and improving retention.
2019 has been a massive contributor to creating a strong base for emerging Fin-tech technologies and companies. Fintech is not here to replace banking as of now, but rather it can be used to make the process a lot more convenient.
With advance developments and leading-edge innovations in Fin-Tech industries, the online monetary transaction space is digitizing AR space where we can only expect more breakthroughs in the upcoming years.
Did you find this helpful?
Read Next
The following articles are related to upcoming web development trends for the fintech industry.