This topic will be discussed with the following structure.
Running a restaurant may seem like a fun and glamorous job, but it's anything but easy. Many moving parts are involved in ensuring a successful operation, from menus and staffing to marketing and finances.
That's why restaurant owners and professionals must constantly stay abreast of innovative ideas and practices.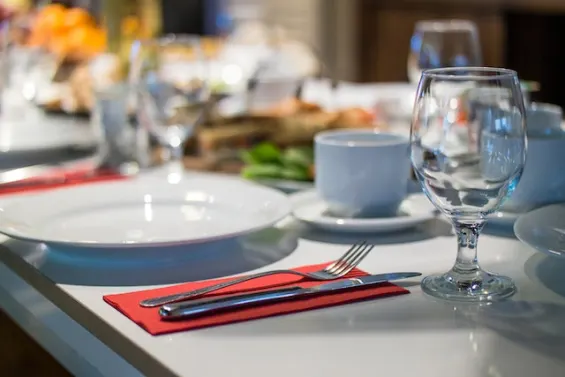 This blog post will explore some of the most innovative ideas for restaurant business management that will help you run your restaurant seamlessly. Whether you're a seasoned restaurateur or a newcomer, you'll find plenty of valuable information and inspiration to take your business to the next level.
Social Media Integration
Social media can be a powerful tool for your restaurant, not just for advertising. Integrating your social media accounts with your restaurant management software allows you to streamline your reservation system, reduce wait times, and improve your customer service.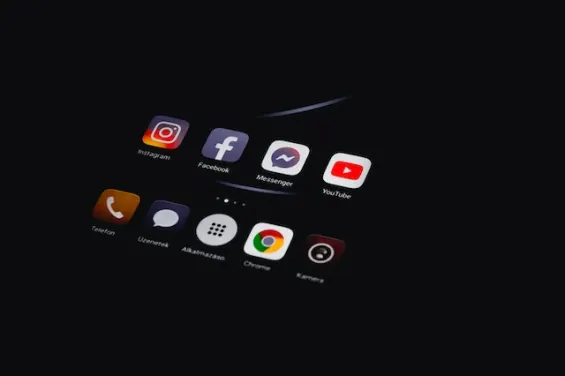 Customers can book tables, order food, and pay their bills with just a few clicks through social media apps.
You can also use social media to get customer feedback, host promotions, and special events, and increase word-of-mouth referrals. You can even ask customers to post photos of their experiences or reviews on your accounts-creating engaged fans who will help spread the word about your restaurant.
Additionally, you can use analytics tools to track the reach.
Sustainability
Sustainability is more than a buzzword; customers consider it when choosing where to dine. Not only is it a responsible way to do business, but investing in sustainable practices can be cost-efficient over time.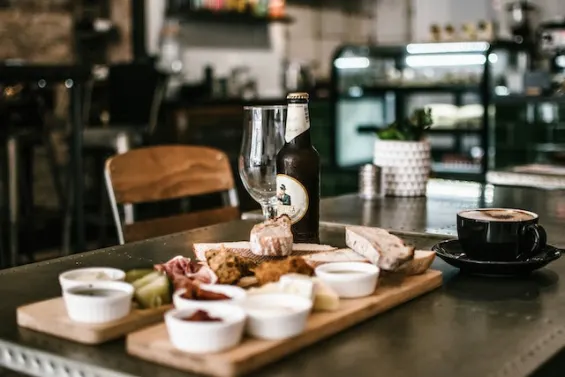 Using compostable utensils, sourcing local and seasonal ingredients, and reducing your carbon footprint can position your brand as eco-friendly and socially conscious.
You can tout your initiatives in your marketing materials and social media to attract environmentally-conscious customers.
Loyalty Programs
Your restaurant's success depends on happy customers returning. Offering a loyalty program is an effective way to incentivize repeat business and promote brand loyalty. Customers can earn points for each visit or purchase and redeem them for free drinks, meals, or discounts.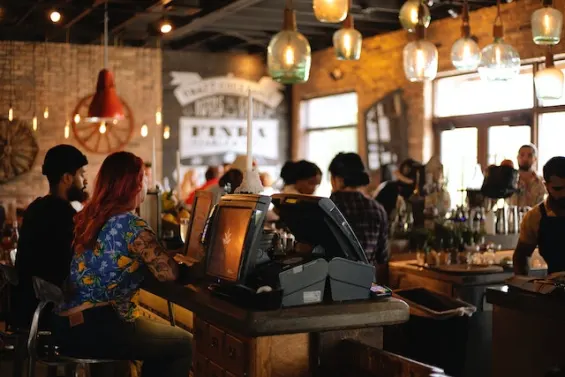 Incorporating this with an app or mobile-focused approach brings convenience to customers and allows real-time promotions on the go.
Automation and Analytics
Incorporating automation and analytics into your restaurant business management system can help you streamline procedures and gain valuable insights into your customers' behavior.
By introducing automated inventory management, you can improve accuracy and reduce errors, cutting costs and improving efficiency.
With the right analytics tools, you can access performance data, customer feedback, and buying habits to make informed business decisions.
Streamlining Operations
Streamlining operations is an essential aspect of restaurant business management. By implementing innovative technologies, restaurant owners can enhance the dining experience, improve efficiency, and boost revenue.
Table side Payment Systems
Waiting for the check after a meal can be frustrating for customers, but switching to table side payment systems can improve the dining experience. It allows customers to pay more quickly and enhance restaurant turnover rates, directly impacting your revenue.
Plus, it eliminates the need for waitstaff to run back and forth with credit cards, resulting in smoother transactions and reduced errors.
Commercial Sauce Dispenser
A commercial sauce dispenser is a must-have in any restaurant, especially for those with a high volume of customers. It can dispense condiments and sauces accurately and consistently, reducing waste and ensuring customer satisfaction.
The dispenser can also save time for employees, allowing them to focus on other tasks while the machine takes care of the sauce dispensing.
Countertop Grills
Countertop grills are versatile cooking products that enhance any restaurant's menu. They offer the ability to quickly and efficiently cook various foods, such as paninis, sandwiches, and vegetables.
They save space and eradicate the need for large cooking equipment, making them an ideal choice for smaller restaurants or food trucks.
Kitchen Display Systems
Kitchen display systems are a vital part of any modern restaurant. They help streamline operations by displaying orders in real-time, allowing kitchen staff to see what needs to be prepared and when.
This eliminates the need for handwritten tickets or verbal communication, reducing errors and increasing efficiency. With a kitchen display system in place, restaurant owners can ensure that their customers receive their orders promptly and accurately, resulting in higher customer satisfaction.
Did you find this helpful?
Read Next
The following articles are related to 5 innovative ideas for restaurant business management.