The following topics will be discussed in this post.
A Comprehensive Guide to Mobile App Monetization
Taking a business idea and turning it into a successful app is an ambitious task, but one of the app creators' biggest issues is how to monetize their hard work.
With in-app ads, premium or subscription services, or one-time fees providing potential revenue streams, it can be difficult for app builders to determine which strategy will provide the highest return on investment.
To give you a head start on your business venture, this article will provide insight into the different app monetization models and explain the essentials of developing an ROI-enhancing business model.
Whether you're a developer, investor, or product owner, this guide will equip you with an understanding of the resources available for launching your business success story.
The key is figuring out the right strategy from in-app ads, subscription-based models provided, and one-time fees for your application.
What is app monetization, and why is it important?
In simple words, the process of generating revenue from an application is called app monetization. It includes various methods that range from showing banner ads on the bottom of your app to leveraging awarded video ads and using integrated promotion methods.
Understanding its workings can immensely help app developers, and advertisers, maximize their revenue. A well-researched strategy can help ensure a positive user experience and hence retain and grow your user base organically.
As of November 2022, there are 97% of applications freely available. Making a free app can be beneficial in the long run, while a paid app usually requires a strong brand reputation and unique content.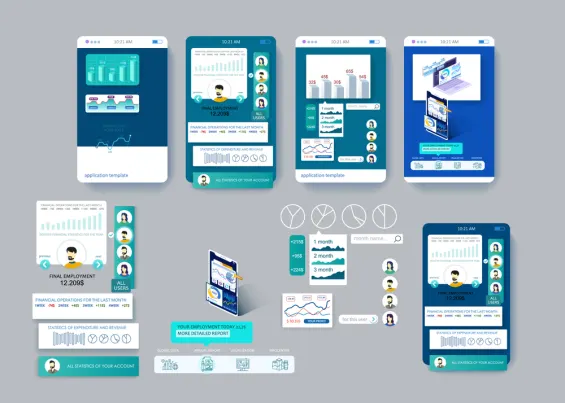 Types of Mobile App Monetization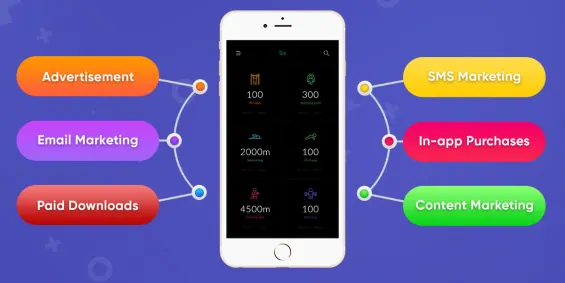 Mobile app monetization falls into two categories: direct and indirect monetization. Since customers can easily access paid content from the mobile application, direct monetization is more prevalent.
Direct Monetization
In this monetization, the money is earned directly from the app. If a user makes an in-app purchase in the app; from the Play Store, the money will come straight from the app. It is the revenue earned through the app monetization model implementation.
Indirect Monetization
In this category, the earnings come regardless of the app's profit. The application is secondary and will generate income irrespective of the app's usage and is therefore called indirect monetization. It is a clever way to generate revenue, as it can enhance the user experience.
8 Effective Ways to Monetize a Mobile App
After building an app for your business and getting impressive engagements, you need to find different ways to monetize your app. Here we have listed the most effective methods to monetize your app and accomplish your goals:
In-app advertising:
With the rise of technology, the daily consumption of mobile applications has increased drastically. Advertising digitally is an incredible opportunity for mobile monetization. Through mobile applications, the communication between consumers and advertisers has been enhanced exceptionally. According to the reports, an average American can spend about 5 hours and 24 minutes on their mobile device. It is necessary as an advertiser to use it for your benefit. There are different types of in-app adverts, such as
Interstitial ads:
These ads are also called full-screen ads. You can find these ads in an app's transition point flow, like moving across the menu.
Banner ads:
These ads are advertising banners in an app's top or bottom corner, used for a better user experience.
Notification ads: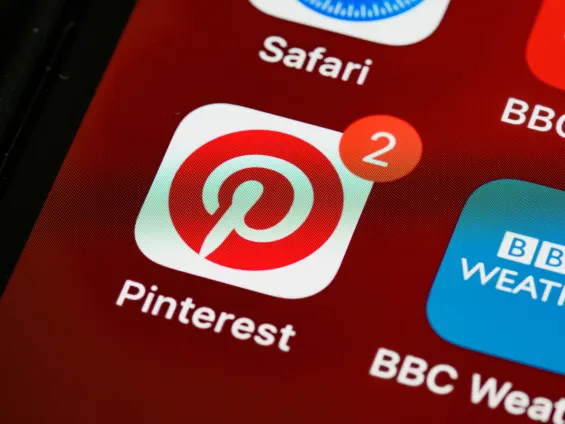 These ads are present in the form of pop-ups and can be highly effective. The purpose is usually to alert the user of the app's presence.
Rewarded Ads:
These ads engage users and can increase your monetization revenue. Rewarded ads are one of the most popular types of ads.
Video ads:
These ads contain advertisements in the form of a video. The videos are bought and sold through various targeting methods to users.
Through these third-party ads, an advertiser can acquire three different types of revenues, which are CPM (Cost per Thousand Impressions), CPC (Cost per click), and CPA (Cost per action).
In-app purchases:
It is one of the frequently used monetization models and contains free and paid apps. This method will allow the user to purchase digital goods in the apps. For example, in a game, a user can buy certain rewards to unlock higher boost strength.
Through a free app, the in-app purchase model can be used to enhance the experience.
According to statistics, 47% of non-game app marketers will use this model, whereas, for in-game apps, the percentage rises to 79. Although only 5% of user report engaging with this model, the revenue generated is 20 times that of any other monetization model.
If you are looking for a monetization model, this one might be the one to consider.
Email marketing: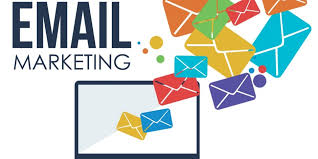 Using emails for marketing advertisements is a reliable method to achieve more engagement. As per reports, by 2023, email users are predicted to reach 4.3 billion. With a lifespan of 12 days, you can get email addresses from the users using an email form.
Email marketing generally has a higher impact and can be beneficiary for advertisers. Almost 80% of businesses consider email marketing an incredible way to improve customer retention. Use this monetization model to boost your brand image.
SMS marketing and newsletter:
SMS, like email, is another effective method. It is an excellent way to keep up the engagement with the consumers. Customers redeem an SMS coupon ten times more than any other. A paid newsletter can significantly improve revenue.
Sponsorships/partnerships: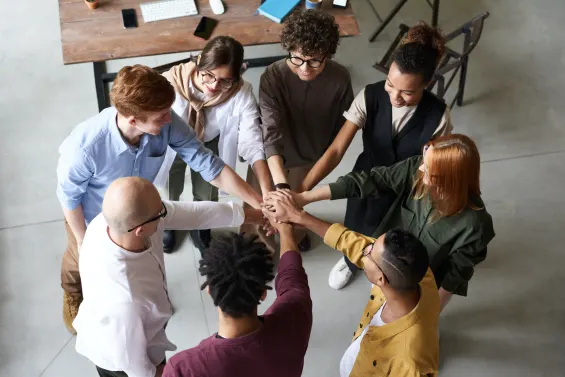 Partnerships are perfect profit-making strategies. Mutual relations that benefit both parties can also help your business in the long run. For your monetization model, find a suitable partner to work with to add value to your app.
Combining with another brand can not only increase your user base but can also help in doubling the revenue. Various agencies and brands will sponsor mobile apps with a similar user base for content promotion and rewards.
It is an excellent opportunity to explore new markets and make allies in business.
Strong code and white labeling:
Robust code is integral to any app. If your code is relevant, you can sell it to other brands for a profit with the offers of reliable strategies. White labeling refers to creating a product you can sell to other brands.
These brands can then rebrand them and sell them to others. The high demand for the white label will enable you to earn revenue from different sources.
Data licensing:
When your app has enough traffic with high user engagement, you can collect user data and sell it to third parties. The data usually contains information about user activities that is useful to other advertisers.
If you can find a reliable partner and abide by the security policies: this monetization method can be lucrative.
Freemium model:
This monetization model is popular among many app marketers. Through this model, you can give the user the benefits of the application for free and allow the premium feature to be unlocked through a subscription.
This model is a hit since it provides a choice to enjoy the app and its benefits in their comfort.
Mobile App Monetization provides a positive user experience
The business of monetizing a mobile app requires careful consideration. There is no single, one-size-fits-all answer that will work for every company. The best monetization strategy will consider the type of app, the audience, and the platform you are using.
It is also essential to consider how your chosen approach will impact user experience – intrusive ads can have a detrimental effect on users and lead to the abandonment of the app.
Though forming your business strategy is critical, it's equally important to familiarize yourself with the monetization policies of both Apple and Google when building an app for either platform.
Accounting for all these details within your business plan can help maximize revenue and ensure a positive user experience.
Did you find this helpful?
Read Next
The following articles are related to a comprehensive guide to mobile app monetization.