This post is structured as follows.
The mobile
app UI UX
has been changing rapidly due to the launch of new models and user's needs. New trends emerge, and others become obsolete. Users look for apps that not only reflect their preferences, but also provide them with an exceptional user experience.
While the rapid change is great for keeping the industry interesting, it can also be challenging for designers who need to stay on top of the latest best practices.
The future of mobile app UI and UX design will likely involve even greater personalization, voice recognition, virtual reality (VR), artificial intelligence (AI), and advanced AR interfaces.
Here are some important mobile app UI/UX design trends that you should keep in mind while working on your next project.
Rounded Corners
Rounded corners
have been a design staple for years, but they have never been more significant than they are in today's app design landscape. Many popular apps, including Facebook and Twitter, now use rounded corners on their app screens.
Rounded corners are not just for basic apps, but are also used in more advanced apps like Airbnb and LinkedIn. Rounded corners offer a few benefits, the most significant of which is their ability to create a sense of simplicity and friendliness.
Rounded corners do not just look nice, they contribute to a more user-friendly experience, making rounded corners a trend that we're likely to see in more and more app designs in the years to come.
Voice Recognition and AI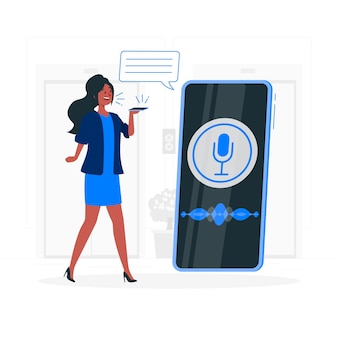 Voice recognition
and artificial intelligence will likely be two of the biggest design trends of 2022. Already, AI has been integrated into several aspects of the app design process, from prototyping to testing.
Designers have used AI to create clickable wireframes, generate color palettes, and even sketch entire screens. As AI continues to get smarter, we'll see it become even more integrated into the design process.
The next step will be to implement voice recognition technology into the apps. Once this becomes more widely available, we'll likely see voice recognition and AI add an entirely new layer to user experience design.
VR and AR Technology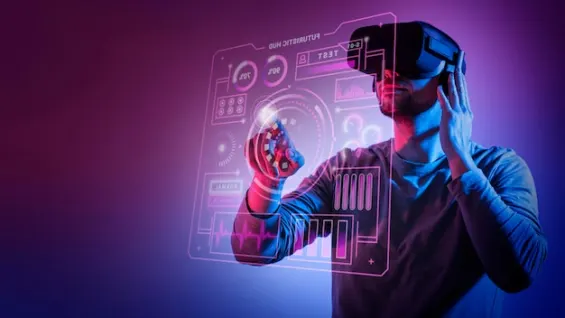 According to Vikram Seth, Co-Founder,
Simpalm
, Chicago based App Development company:
"Virtual reality (VR) has made huge strides in the past few years, and 2022 will likely see even more advances in the field.
More affordable and accessible solutions like Google Cardboard and the Oculus Go have introduced VR to a wider audience, and more companies are beginning to employ VR for marketing and product training purposes.
We are seeing more and more VR design elements being implemented in mobile app UIs.
Due to the recent advancements in AR technology, more and more VR apps are beginning to employ Augmented Reality (AR). AR apps are now more accessible and easier to create than ever before.
As the technology continues to improve, we'll likely see it play an increasingly important role in the overall design landscape."
Gradients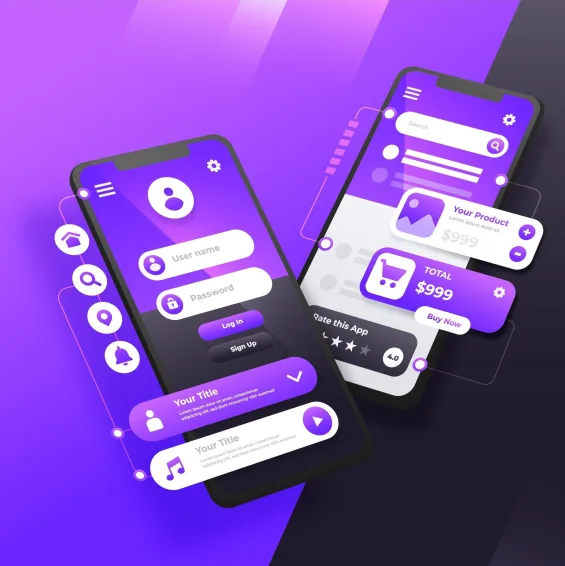 Gradients
are another design trend that we've seen emerge in recent years. Gradients are an aesthetically pleasing design element that is often used as a background or color overlay in more advanced apps.
Gradients are most often used to create a sense of depth and movement, and can be used to unite a variety of different elements on a single screen. As we've seen in recent years, gradients have become a common design trend, especially among more advanced apps.
In the coming years, we're likely to see gradients become less common due to their overuse. When this happens, they'll likely become something of an overdone design element, like the textures of the early 2000s.
When this happens, designers will have to find new ways to create the same visual effects without using gradients.
Also Read:
10 MOBILE APP DEVELOPMENT TRENDS FOR 2022
Chatbots UI Design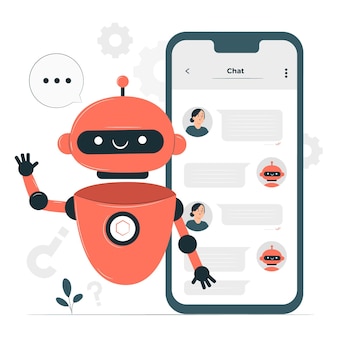 As more and more brands create chatbots, we're likely to see them become a significant part of app design.
Chatbots
are a great way to provide users with quick information.
Chatbots can handle a variety of high-volume tasks that would otherwise require human intervention. More and more brands are creating chatbot apps, and as more of these bots come to market, we'll likely see a new trend emerge in app design, i.e. chatbot-specific interfaces.
Animated illustrations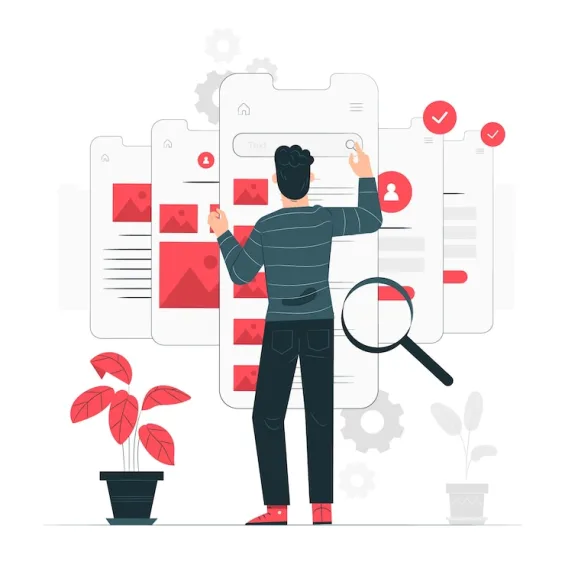 According to Thomas Griffin is the Co-Founder and President of
OptinMonster
:
"Adding extra details and personality through motions and illustrations, you can make your design stand out and grab user attention.
Illustrations have been around for a long time. They are a crucial design element that adds attractiveness to the overall UX of a digital product. Applying additional functionalities like motion - They are a surefire way to grab the attention of the users.
Their evolution in recent years has been rapid, and it is expected that animated illustrations will still be in focus this year, but with some interesting additional incorporations."
Dark mode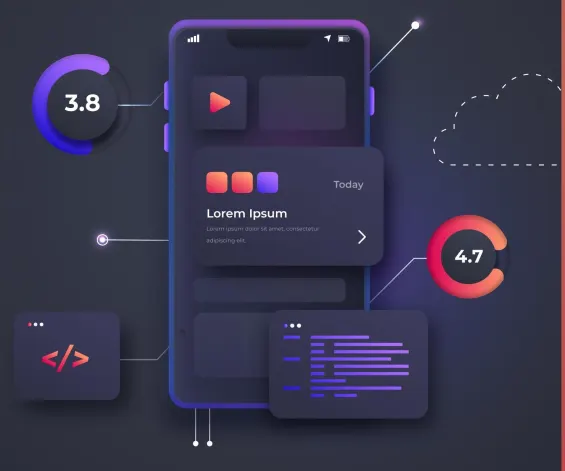 A dark theme is a trending UI element that changes the background to dark for better visibility and usage during the night. The advantage of integrating a
dark mode
in your application is that it reduces battery consumption by limiting bright pixels and also lessens eye strain.
This UI feature has become quite a rage as consumers are becoming much more aware of their digital well-being.
3D Animation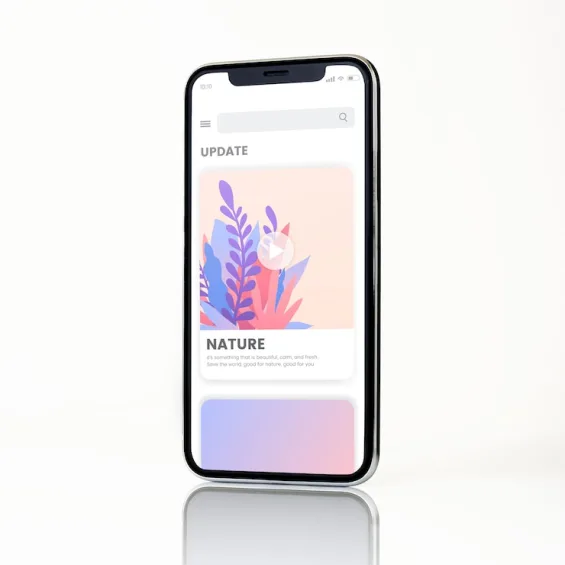 We've seen
3D animation
become more popular in recent years, but it's still a relatively new trend. 3D animation is currently used most often in marketing materials, but we're likely to see it become more important in app design in the next few years.
While 3D animation has been used in marketing, it's not yet used to create entire apps. We've seen the technology used to create app home screens and in-app tutorials, but not yet to create entire apps.
This is likely to change in the future as the technology becomes more accessible and 3D animation becomes a more important part of the design landscape.
Conclusion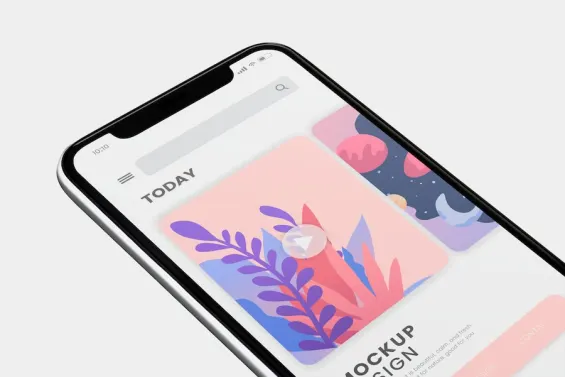 Mobile apps have changed the way we look at UI UX design for software. New technologies and trends will bring new challenges and new opportunities for designers.

It's important to stay on top of these trends to ensure that you are designing using the latest and most effective methods. If you keep these trends in mind while you're designing, you'll be well-prepared for what's to come.
Did you find this helpful?
Read Next
The following articles are related to top mobile app ui/ux design trends for 2022.