See the following links if you'd like to skip to specific sections.
Wouldn't it be nice to be Best Friends with an A-list blogger? How about ten A-list bloggers?
Comment Regularly
Commenting on A-List blogs is a good way to get your name in front of them. Remember they are regular people like you and me, the more they see your name, and see that you contribute to their site, the more likely they are to say yes when you try to offer a joint venture or a guest post on their blog.
One big tip on this make your comments stand out, build upon the original post, and make your comment provide extended value to their site, and even cite other posts that back up what you say, and you will soon become an authority.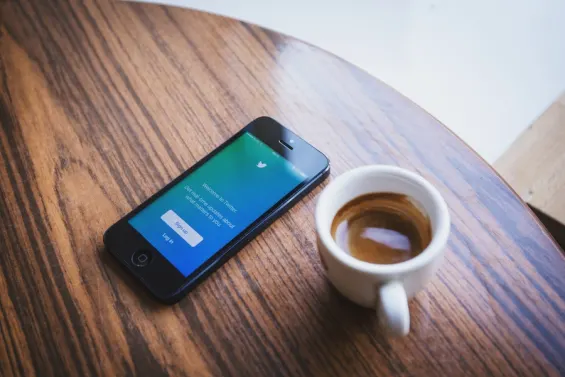 Follow People on Twitter
Follow them on Twitter, and respond to them often, many of the A-list bloggers are on twitter, and contribute frequently. The bottom line is the more you provide to the conversation, the more they see your name, the more likely you are to get noticed.
Write Amazing Blog Posts
Blog, blog often, and make it count. If you do happen to get noticed by an A-lister, it is likely they will subscribe to your feed, if you do receive their attention, you need to blow them away with great content so that they stay attentive to what you say.
Note this is often, just a good practice as it will ensure that your current subscribers stay very happy, after all, the more attention-grabbing your blog, the more visitors. Even if you don't build a 'friendship' with an A-lister, you may gain their attention enough to have them link to your blog, which will bring a lot of google-juice and traffic your way.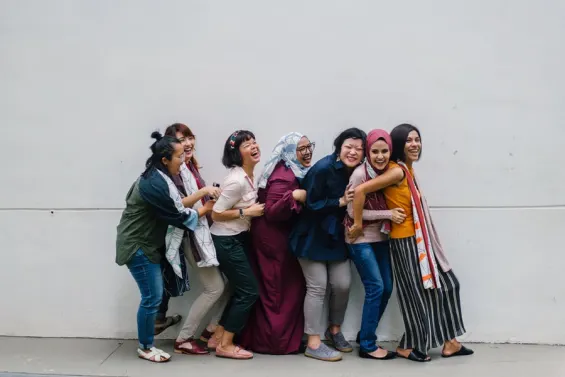 Diversify
Diversify your efforts, as in all friend shipping efforts, you just may not be able to build rapport, they might not like you, something you said might push them away or tick them off. Especially if you're religious or political beliefs differ.
Don't focus all your efforts on building rapport with one person, instead of spreading yourself across maybe 5-10 different high trafficked blogs that are relative to your content. You might make it a daily thing to post 1-2 comments per blog, or you could post like 5-10 comments per day on a different blog each day.
One more important tip - whichever strategy you implement, to be truly successful you MUST be consistent, the #1 cause of failure to any blog is a failure to be consistent across the board. Blogging can provide a great income and be a lot of fun, once you get popular it can become a bit easier than starting out, but to get there is very hard work, consistent effort is a necessity if you're not willing to put in the hard work, then this business is not for you, and perhaps you should find something else that works better.
Harsh words, when you treat blogging like a business, it will begin to reap the rewards of a business.
Fake It Till You Make It
A lot of the stuff you blog about may be new to you, it may be confusing, you may not know all there is about blogging, or about plugins, or about social networks, and social media. The fact is you don't need to know everything, but you need to act like you do - in a word. Confidence.
The "A" in "A-list" does not stand for Awesome, or A+ as in school work. It stands for Authority.
Whether you are an Authority on your Niche, you NEED to act like you are, and keep learning as much as possible, so that one day you will wake up and it will dawn on you..."Woah, I am an Authority, not just a BS'er!"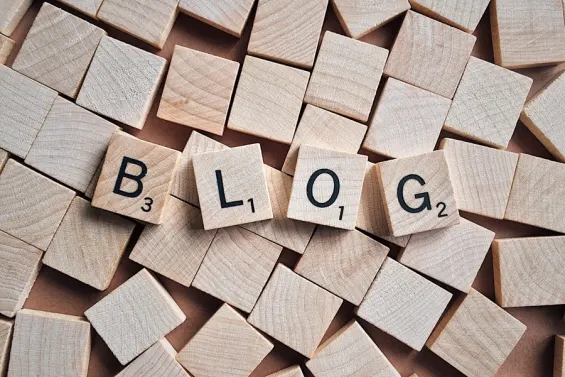 Develop a Professional Blog
Must have your own domain name. A domain name also helps with search engine rankings, for your brand (and yes your name can be your brand like John Chow or if your name is overly popular you can brand yourself as anything you like, eg: Shoemoney).
Lastly, wouldn't it be terrible if you could've been John Chow, but started out at Blogspot, someone saw that you were becoming famous, and they went out and bought yourname.com. Sure they might sell it to you for a couple of thousand dollars.
Your blog design must be professional looking, it's a wise idea to get a professionally designed blog theme - if you can afford it. I recommend starting out with a free one though, until your blog starts to take off, then purchase either a commercial one or a custom.
You need subscribers, the more subscribers to your feed, the more trust you have, and ultimately the more, professional you will appear.
You must hold yourself to a higher standard. Nobody wants to communicate, follow, read, rantings of someone who is fast to start a fight, or demean someone. (Exception would be political blogs, where most of your readers are going to either support your same views or be against - politics is one topic that can't please all sides.
Don't over-do the plugins or widgets. Yes, you can have plugins. Widgets and plugins are great, they add a lot to your blog, but they can also break your theme, and some plugins can conflict with each other and break your blog for a time, which equals fewer visitors.
Again I reiterate consistent effort, and you need a schedule for article posting, which should include at least 1 post per day. Just figure you need at least 300-1000 posts to be on the level of the A-list bloggers, and if you post 1 a day, it might take you a whole year, maybe even two. Did you know to be on the level of Problogger (20,000 posts in 4 years!). That's a bit much but you have to be posting consistently to measure up! Personally, I strive for 2-3 posts per day or 14 minimum in a given week.
Try Flattery
Last but not least, flattery goes a long way, as long as you're sincere about it! You want to be sincere and let them know how much their tips help you, or you could simply link to their posts often, and re-iterate a lot of the things they say.
This might benefit you in pingbacks/trackbacks, but most importantly it is a good way to catch their eye and let them know that you're a reader.
Most professional bloggers want to make their readers happy, and knowing that you are enjoying their blog, linking to their blog, will catch their eye, and if they see something they like they might link to it.
One last bit of advice, if you do manage to become an Authority, think you have what it takes to guest blog on JohnChow, Shoemoney, Problogger, DoshDosh, etc... The best way to do it is to write a list of topics you're passionate about.
Write a sample post relating to one of those topics, be sure it includes lots of pictures as the best posts do use images in almost every post.
Your post needs to be extremely informative, and use a lot of line breaks, and be easy to read, as well as easy to scan. The more insightful, truthful, and witty the better. Adding humor is also welcome, but don't go overboard.
Once you're ready you should write up a professional letter and send it to their email if you can find it, if not submit it by their contact form, most of the top bloggers list at least one way or another to be contacted.
If you don't hear anything back in 7 days, you should submit another letter, and ask them if they've considered your offer, if not - ask them if they could give you some tips on how you can better your chances of being accepted as a guest blogger (or insert another goal, if you want them to sponsor something, like perhaps your weight loss).
Give Them Love
One last tip - give them love - Digg their best posts, stumble a post if you like it, or share it on one of the many networks out there......And on that note, please do me a BIG favor and Digg this post. I would really appreciate it, and you'd definitely get on my good side.
Did you find this helpful?
Read Next
The following articles are related to how to make yourself known to popular bloggers.