The following topics will be discussed in this post.
According to Gallup, teams in the top 20% for engagement have 41% less absenteeism and 59% lower turnover. And video is a tool that can help.
Good employees are hard to find and even harder to keep. When employees feel disengaged or uninterested, their work suffers.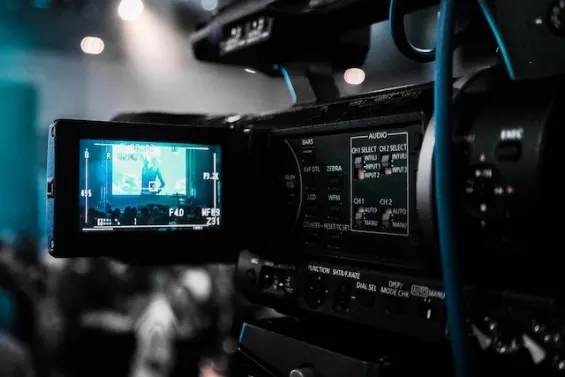 On the other hand, engaged employees show up motivated every day with a strong work ethic. Luckily, there are ways to help keep your employees engaged and motivated.
Video is an effective and powerful tool to help engage employees, increase productivity, and build a positive workplace culture. Here are five ways to use video to drive employee engagement:
1. Share Company History, Vision, Mission, and Values
Encourage employees to become familiar with the organization's culture, mission, and values by creating a video that speaks about those topics. Ensure it is easy for everyone in the company to access and watch, so they can be reminded regularly of what makes your company unique.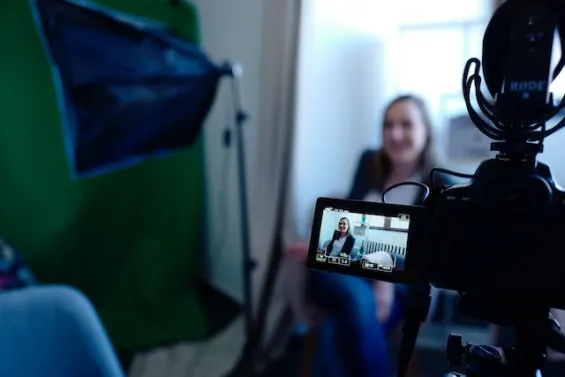 Consider incorporating elements of the mission, vision, and values into other aspects of your culture, like onboarding or weekly all-hands meetings.
Make sure you communicate these core points throughout the organization, so everyone is on the same page about what makes your company special.
Doing this can help employees feel connected to the company and its purpose.
Provide an easy way for employees to learn about the history of your organization and all that you have accomplished so far. You can do this through articles, videos, or even stories from senior-level staff.
This is a fantastic opportunity to bring everyone closer together as they discover more about their workplace and the people they work with.
2. Introduce New Hires with a Personalized Welcome Video
A personalized welcome video can be a great way to show new hires your organization's culture. They can easily meet their colleagues and understand how their role fits into the big picture.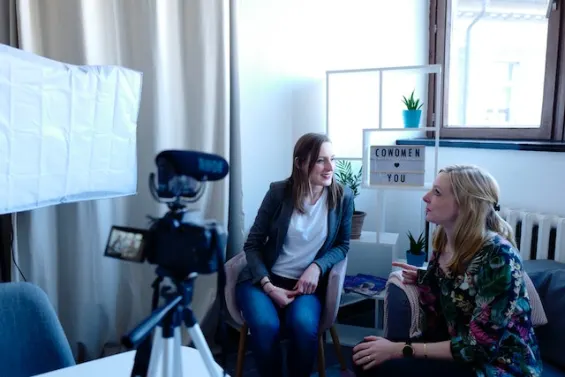 A thoughtful and engaging welcome video can help new hires feel more comfortable in their roles and make it easier for them to transition into the team.
By creating and editing a personalized video using a video editor, you can ensure that new hires genuinely feel welcomed and valued from their first day on the job.
Video is a great tool to introduce new hires to the team and help them transition into new roles. Consider creating a video introducing each new hire, including their function and background, so everyone can get to know them better.
Onboarding videos can also be used as a training tool, providing an easy way to share important information and expectations. This will help to ensure new hires are up and running as soon as possible.
3. Video for Business Announcements and Important Updates
For companies that want to get the word out about their business announcements and essential updates, video is one of the best ways to reach a wider audience. It is an excellent way to communicate news and share valuable content in an engaging and accessible format.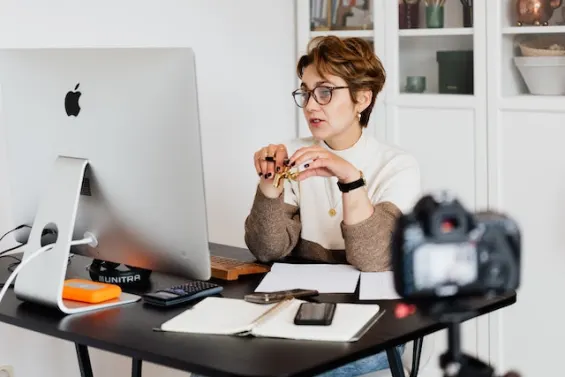 Reading a notice or update on an email or printed paper can be monotonous and may have no impact.
Video creation can help ensure your message is clear, concise, and memorable. Creating videos with the help of video editors will provide a personal touch that text-based messages and emails may not be able to convey and persuade an employee to act upon.
For example, a company announcement about a change in policy or introduction of a new product may be more easily understood and accepted by employees when presented in a video format.
4. Create Training Videos
Training videos are a great way to help educate, inform, and motivate employees. They can highlight the organization's goals, introduce new products or processes, and provide detailed instructions for tasks or activities.
Additionally, videos can be used as refresher courses or to review complex topics. Depending on the content, these videos can be relatively short and provide an overview of a subject or more prolonged and detailed instruction.
The key is ensuring that the visual and auditory components engage the viewer. With the help of technology, creating video tutorials can be a manageable task. Many video editors can help you record, edit, and publish your videos quickly and easily.
In addition, they are great for sharing with remote teams or colleagues outside the office.
5. Showcase Employee Achievements
Highlighting employees' accomplishments is a great way to encourage others to strive for excellence and success. This is an easy way to show that you value their contributions and will help to create a culture of trust and respect.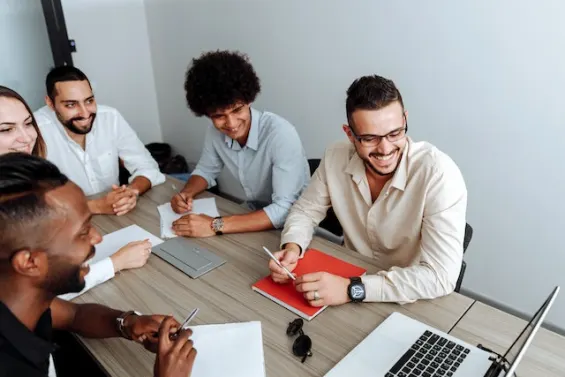 Use video to recognize an individual or team achievements and create a sense of accomplishment among your staff. Celebrate employees' successes by making monthly or quarterly video spotlights using a video editor featuring team members who have gone above and beyond.
Employees will appreciate the recognition, while their peers will gain insight into what it means to be successful within the organization.
Conclusion
Utilizing video can also help increase efficiency and save time, making it an invaluable tool in any organization. Using video in these five ways can positively impact overall employee engagement and productivity
Using video to communicate with employees, you can break down barriers, build trust, and create a more positive workplace culture. And when your employees are engaged and feel like they are part of a supportive community, they will be more productive and motivated-which is good for business.
Did you find this helpful?
Read Next
The following articles are related to 5 effective ways videos can boost employee engagement.