See the following links if you'd like to skip to specific sections.
Why would you sell your products on other's e-commerce portal? You need to pay a third party cost for listing and selling your products on leading e-commerce marketplaces.
Now, you can launch your own e-commerce shop and sell your products online. Building an online shop is not an easy task, and you need to concentrate on search engine optimization to rank your website in the topmost rank on the search engines.
You can choose Magento 2 for building your online store, and you can use the default SEO setting of Magento 2. You can use various functions of Magento 2 to develop your online store.
But, as a novice, you should not experiment with your online business, and it is advisable to hire Magento developer to build a well-responsive e-commerce site.
Tips & Guide for 2021-Best Magento SEO Setting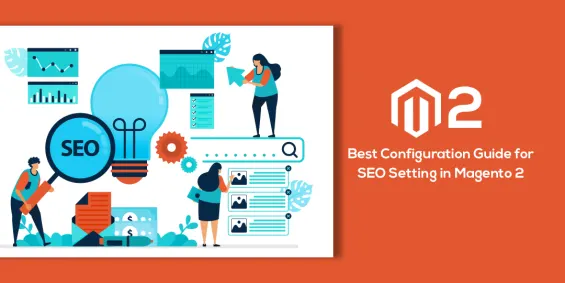 Top 7 Killer Magento SEO Tips For Your E-Commerce Website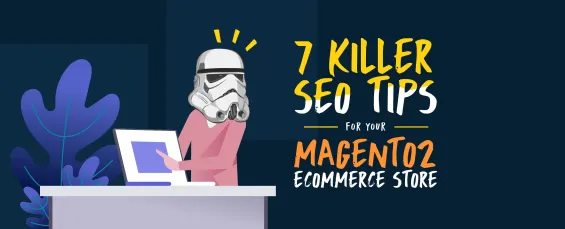 Build your homepage with title for SEO
You need to design an impressive homepage to attract people, and you must include a catchy title for your online store. You can use
Magento default settings
to add your store title.
Furthermore, you can click on the shop admin and modify the default home page setting with your title.
Make sure, you must incorporate relevant keywords for your homepage because your homepage will decide the ranking on SERPs, and you must include a few keywords in your title.
Apart from that, you should also link your other pages with your homepage.
Add metadata in Magento 2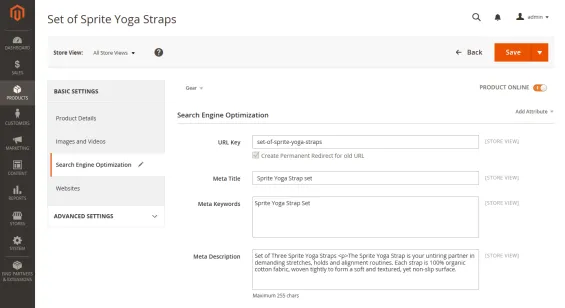 Metadata is the most important tool for
search engine optimization
. You can add your metadata in Magento 2 through its default setting. It is not necessary to include metadata in your website pages, and you can write your metadata by using some codes.
Such codes will make your metadata invisible, but it will be tracked and calculated by the search engines.
Search engines will crawl such information to place your site on their results. In Magento 2, you can simply go to your product catalog, select your products and configure their metadata individually.
You can sell some products in a particular category, but you need to add their metadata according to their variations. If you copy your metadata for such products, then spiders will decrease your ranking on SERPs.
So you can use Magento 2 SEO extension to separate your products according to their types, colors and variations. You must include Meta titles with proper keywords, and you can add your Meta title in Magento 2 from its default setting. Without knowing the coding, you cannot play such SEO tricks, and you must hire a Magento developer in this regard.
You can add up to 255 characters as Meta description in Magento 2. It is better to write your description between 150 and 160 characters because a small description can give you a high ranking on search engines.
You can find a space for entering Meta keywords for your products in Magento 2. You can add unlimited keywords in this section, but it is suggested to use 5-7 relevant keywords only.
Furthermore, you can configure the Metadata from the product setting option in Magento 2. Besides, you can use the auto-generation option to fill such fields.
Best Magento 2 SEO Setting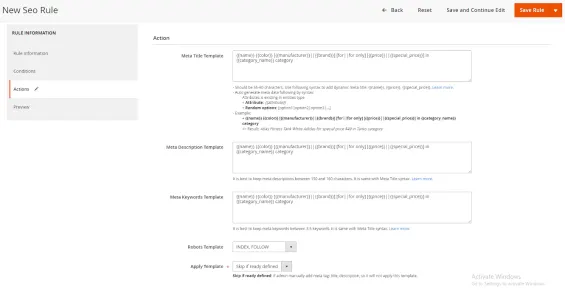 Canonical tags for Magento 2
You can use the canonical tags of Magento 2 to deal with duplicate content. To use these tags, you can visit your store, choose the configuration option and check the catalog.
If you are using some products with the same category, then you need to use this option. Otherwise, you can leave these tags.
Robots.txt in Magento 2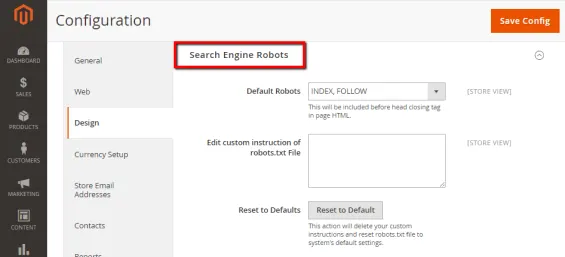 Now you can change the Robot.txt from your Magento admin panel. You can click on the stores, choose the general option and change the Robot.txt from the design panel.
It is very important to include a proper Robot.txt for an e-commerce website. For example, to index your pages in Google, you need to use "index, follow" as Robot.txt, and you can easily use it from the default setting of Magento 2.
If you do not want to index a few of your pages in Google, then you can add "noindex, nofollow" as Robot.txt. Google cannot access such pages anymore.
Best Magento 2 SEO Optimization
Snippets for product pages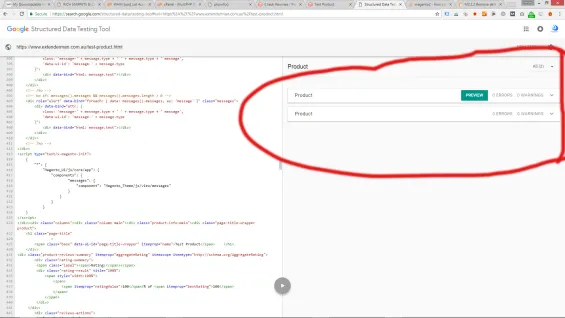 You can use the default setting of Magento 2 to add snippets in your product pages.
In Magento, each of your products will automatically include a small description, and you just need to enable or disable the availability option from your admin panel.
SEO XML sitemap generation
SEO XML sitemap will decide the ranking of your website on the SERPs and you should not take any risk with your sitemap.
In Magento 2, you can simply click your store, go to configuration, click on catalog and check your XML sitemap. You need to generate the sitemap according to the number of products.
For example, if you want to update your products everyday then you need to
generate your sitemap
on a regular basis. You need to add some product images for the visitors and potential buyers. You must add alt tags for optimizing your product images.
In Magento 2, you can visit the product, choose basic settings and change your image alt tags. Also add HTML head from the header section on Magento 2. You can use your company name in all your pages, and you can use your name as a prefix and suffix.
You can click on the content and configure the design of your pages to add an HTML head.
Best Magento 2 SEO Tips & Guide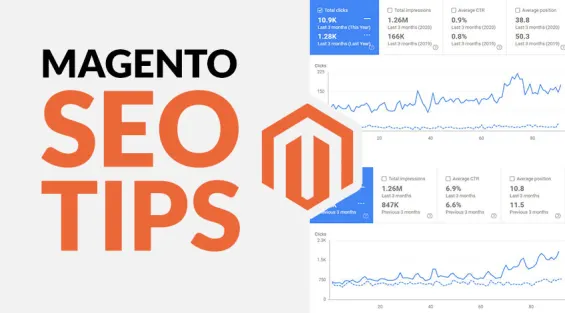 URL Rewrite and Redirect in Magento 2
If you change the default URLs of your products and pages in Magento 2 then your previous pages will show a 404 error. You need to set up redirects between these URLs.
You can set your URLs redirects and rewrite your URLs through the product catalog tab.
Apart from that, you also need to utilize your keywords, set up your product titles, optimize the speed of your website and remove the broken links from your e-commerce store.
Building the content with proper backlinks is also important. SEO is the most important thing for your online store because if you cannot rank your store on the top results of search engines then you will lose your potential customers.
So how would you hire a Magento developer, to create an e-commerce website with all the SEO tools?
Did you find this helpful?
Read Next
The following articles are related to best magento 2 seo setting, optimization, tips & guide .