See the following links if you'd like to skip to specific sections.
A conversion rate is the biggest determinant metric for the performance of your digital marketing campaign. Even though they might not be a clear indication for a sale, they symbolize that a person took an initiative on your website.
Better, it shows that a person was closer to making an actual purchase. Unfortunately, quite a number of business owners have no idea what it entails to improve conversions hassle-free. If you are facing the same issue, then you have definitely come to the right place. Here are some of the most notable graphic elements that will enhance your website conversions.
Strong and Clear Value Proposition
It is with no denying that all visitors have a number of expectations when they check out your news feed, B2B or e-Commerce website. In order to build engagement, you should strive to meet or even surpass their expectations.
Oftener than not, customers not only focus on determining who you are but also why they should work with you in the first place. After all, they have the mandate to choose between several products or service providers. It is for this reason that you need to put in place a strong and clear value proposition.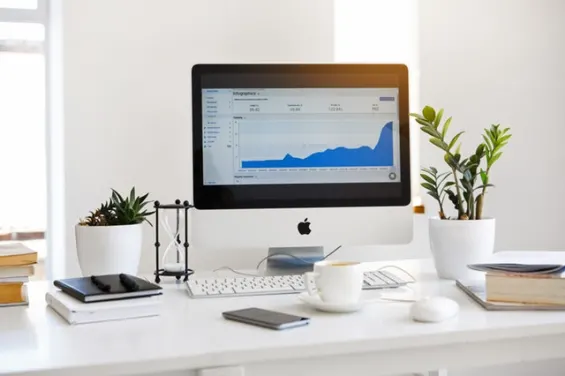 For those who might not know, a proposition is the main ground as to why customers should choose you rather than your competitors. To take your business a notch higher, you must have your customers in mind and strive to answer all their questions without hesitation.
Your website message needs to be simple but with a strong call to action since it is the answer they need. So be sure to explain your value or why they need to work with your organization.
Good Quality Headlines
Headlines may make or tarnish the image of your website. This does not come as a surprise considering it creates the first impression, so ensure it is outstanding because you may not get the opportunity to fix it again.
Furthermore, no one will make the effort to click on the site and figure out your true capabilities. The secret behind success lies in creating good quality headlines while at the same time including a unique value proposition. To pull this off successfully, it would be better to test the headlines on a regular basis and determine what works perfectly for your target audience.
Good quality headlines are divided into two parts- a sub-headline and headline. A sub-headline is the meta description that appears on major search engines and lets your site visitors know more regarding your initial statement.
Ensure the meta description is very clear to your audience, but not that long unless you are trying to reach out to a totally new audience. For those who are not conversant with writing good quality headlines, then it would be better to seek the help of professionals.
Shorter but Demanding Inquiry Forms
Time waits for no man and hence you must get the most out of it. The same case applies to your customers since they want to make a purchase without encountering any issues whatsoever. If your website is too confusing and time-consuming, visitors are definitely going to leave and look for a different site.
Go straight to the point and avoid including things such as security questions or usernames as they only waste their time. Remember, this is your key communication channel as it gives visitors the chance of expressing their views.
That is where you need to use the best Shopify template while designing your e-Commerce website as it makes it possible for you to create demanding inquiry forms. Never forget to make it convincing for you to actually persuade your target audience in sharing information with you. In order to find out more from them, you can simply leave some fields non-compulsory as it makes it easy for customers to make the right choices.
As a bonus tip, you need to make the inquiry forms shorter and include it on each web page. This is a clear indication of how you value and care about your customers thus increasing interactions. If this is not enough, you are destined to get conversions from every single web page which in turn translates to huge sales for your business.
It is highly advisable for you to make each web page appealing in order to give your customers different experiences. To achieve this hassle-free, you can work with Template Monster or any other reputable digital design marketplace in order to get catchy and appealing website templates.
Credibility Indicators
By now you should be fully aware of the reasons that prevent customers from purchasing products on your website. As a reminder, visitors may fail to make a purchase when they do not require a product, lack enough money, have trust issues with you or not in a hurry.
Of all these reasons, the only thing that impacts you directly is trust. In order to gain the trust of prospects, you can include reviews on your website. Even if you receive a negative review, simply leave a comment and show how much you care.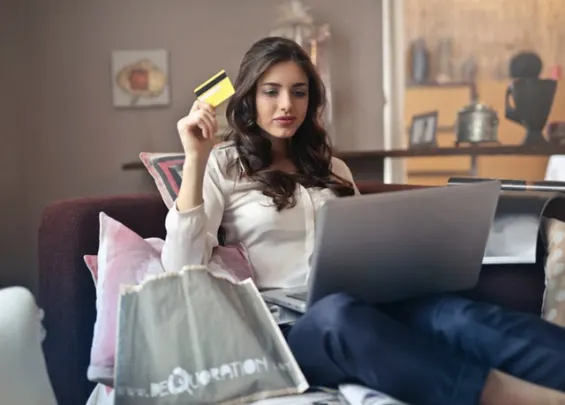 Apart from customer reviews, you can also present an award or recognition received as they give you authority. This will go a long way in making sure you can influence their purchase decisions thus taking your business to the next level hassle-free.
When people come across a dealer they trust, they are more likely to work with them while at the same time reciprocating the same trust. One thing you must always take note is that it may take some time before you finally build trust with your target audience. Learn to be patient and let your commendable services and products speak for themselves.
Enhancing your website conversions should never be the underlying reason behind your business woes. Simply employ the best graphic elements and immense traffic will start flowing even before you know it.
Did you find this helpful?
Read Next
The following articles are related to 4 graphic elements that will boost your website conversions.