The following topics will be discussed in this post.
Link building is one of the key strategies of the SEO strategy. It is a part of the Off-page or Off-site SEO. Based on this strategy, website owners strive to increase the traffic to their website. Link building is pronounced very simply, right.
However, it is not as simple as it seems. Google algorithm pays attention to qualified backlinks and requires appropriate rules regarding link building.
As link building is part of Off-site SEO, websites need links from other websites and there are two ways to gain it.
Before I start, I would like to share Neil Patel's quote about link building: "Earn backlinks by creating great content and getting it front of the right people."
And yes, I do agree with that.
The first way is the awesome content. You need to provide a well-researched and highly informative article, which should contain value, giving solutions to a reader.
In this case, the reader, after finding what he was looking for, will keep that article, and share it with his friends, increasing the traffic.
Afterward, gaining a backlink will be possible from those people, which are looking for high-qualified content in the relevant niche to link to. Therefore, we can get backlinks just by creating highly informative content.
The second is email outreach. This tactic has become too common and the main way to get a link that the main specialists do. In this article, I am going to talk about how to write an outreach email, share my experience, and show you the best practices of winning email outreach. So let us start…
There are four types of campaigns to get backlinks: Guest posting, link placement, advertising, and reviewing articles or products. I will cover the guest posting in this article. If you are just started to do link building, you will do many mistakes, which will complicate your actions.
So that I will recommend reading about link building fails and get that information.
Guest posting campaign: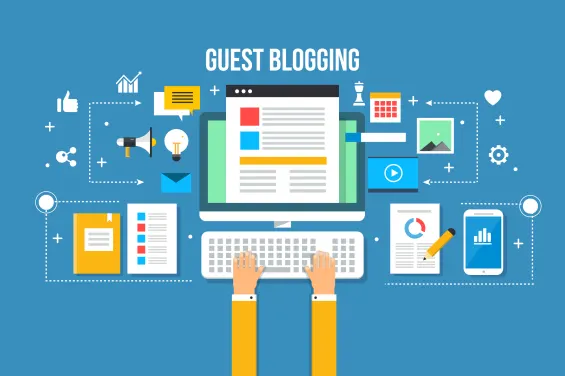 So you have already guessed what does this means. To write and publish an article on another website requires much humble effort. Guest posting in comparison to other tactics is much more affordable and effective, as you got a reply soon.
Before setting up a template, you need to make research and collect a number of websites to outreach. But, I will recommend setting up a template before researching the websites. Why?
Because the formed template will help to choose the appropriate website. You will be more focused and realize what kind of websites you need.
So let's set up the right template.
You need to keep formality and write correctly. Sometimes I decided to use academic vocabulary to outline my template with a high sense of formality, but I realized that the simpler the written template is, the more effective it will be. Therefore, I started to use simple, concise language and got a response.
In the body section, I introduced the main goal of my email and my inclinations, regarding the article. Then I introduced the advantages of my article. It is important to include your previously published articles to show your writing style.
How to write a successful guest post outreach email.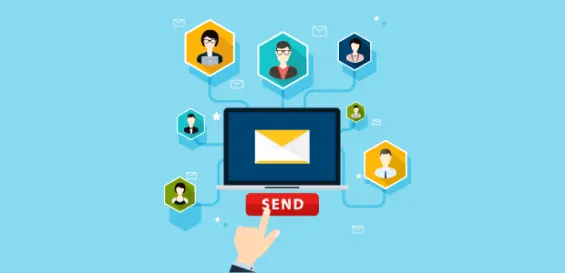 Here are the best practice examples of the guest post template
"Hello X,
Hope you are doing well.
I am (your name, surname and your occupation in your company)
The reason for reaching out to you is the possible content contribution. I would like to provide a highly informative and well-researched article to your website. This deeply researched article will help your reader find thorough information, which will help them to solve kinds of problems like (provide some problems regarding the niche).
The main theme of the article will be (briefly introduce about the article)
Here are the links to my published article to show my writing style:
Let me know if you are interested.
Looking forward to your response.
Best regards
(Name Surname)."
Another example:
"Hi X,
Hope you are doing well.
I am (your name surname and your occupation in your company)
I was looking for "X-related" content and your website jumped out at me. I really liked your content and appreciated your work. Just wanted to suggest a highly informative article for your content.

Here are the links to my published article to show my writing style:

Let me know if you are interested in and I will come up with topic ideas.
Looking forward to your response.

Best regards (Name Surname)."
Important information about the template.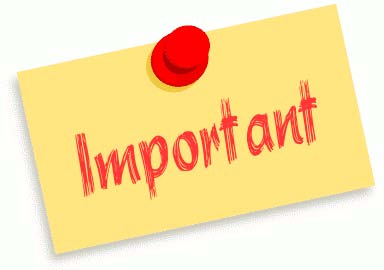 I forgot to mention some important things, as well.
Do not forget about the subject. It should be specific and related to your template.
Related article: The Best Email Subject Lines for Sales
Example:
"Content contribution offer".
"New article for your (domain) website"
"New article suggestion"
"Highly researched article"
And so on…
One thing, and that is all for this stage.
It is not recommended writing a guest post in the subject or in any field of your email, as it is not enough formal. Instead of this, you can use the options that I mentioned upper. Meantime, you had better avoid making common mistakes that the majority of people do.
So, here is the guest post outreach template. It is just one option of all winning templates. You can change the context, some expressions the way you want.
After this, you should start to find opportunities for making an outreach. Here is the long-lasting process. There are a number of ling-building tools, which alleviate the process and make a ling-building process simple. Here are some tools:
Link-building tools.
Ahrefs
CognitiveSEO
PitchBox
BuzzSumo
GroupHigh
Link Prospector
Moz Link Explorer
NinjaOutreach
And so on…
You can find more in BackLinko's blog.
A majority of tools are paid and if you do not have a budget for that, I will recommend doing it manually. Yes, I know, it is a really long-lasting and a little maybe boring process. But I will help you to make it simple.
How to easily find outreach opportunities.
The majority of people could not find what they want because of the wrong search. There are tips that need to be considered while searching in Google. Based on that tips, you will quickly find what you want. At the same time, operators will come and help with an
advanced search.

In another case, you can search like this.

I wrote "write for us" in the search to tell the search engine to expand the results and show me the websites, having a "write for us" section. Here are the results I have got in my SERP:
In this way, you need to start and research the websites and make an outreach to those websites, which fit you. Before outreach, you need to write a guideline and follow their requirements: word count, topic, internal linking, and so on.
Here are important things to pay attention to
Website traffic flow,
Domain Authority.

These metrics are playing a key role and the higher the rates are, the more difficult it will be to outreach.
Pages having high traffic flow and DA, receiving a thousand emails a day for contributing. Do you imagine that?
Realizing that you will not find any sense to outreach them. However, if you just decided to do that, you need to spend too much time for deep research and so much passion to personalize the template. If you did all that effort and do not get a response, you will get disappointed as well.
To avoid this, you need to outreach the websites, which have not so high traffic flow and DA to get a response.
Okay.
So here we got the template and collected a number of opportunities.
We need to start an outreach process and wait for a response. If you do not get a response, you had better follow up with them, sending a short email like this:
Follow-up messages.
"Hi X,
Hope you are doing well.
Just wanted to know whether you opened my previous email, where I was talking about a well-researched article for your content.
Let me know if you are interested.
Looking forward to your response.
Best regards
(Name Surname)."
Specialists recommend sending 2-3 follow-up emails. If you do not get a response after that, you need to pass and go on.
I think you will ask what to do if you get a response. I will show the template for that case too.
Let's regard 0that you got a positive response and the editor tells that he's interested and asks about topic ideas
Here is an example of what you should write:
"Great X(name),
Thanks for your response.
Here are the topic ideas that I want you to choose which one works for you:
Looking forward to your response to start the writing process.

Best regards

(Name Surname)."
So simple, right?
I advise providing a minimum of 3 different topics, which cover the same content. Moreover, you had better ask for a guideline, if they did not provide it on their website.
After finishing the article, you need to send it and follow up until the editor publishes it in the right way, without any problems.
Here is one way to promote your article on another website. This process will be boring in the first stage, but in the end, when you are receiving a positive response you will get excited about that and will work more enthusiastically until you reach your goal, i.e. publish your guest article.
If you do not want to make your effort in vain, work smarter and do the right things.
So, to achieve that, you need to:
Write a winning email outreach template
Collect websites relevant to your niche
Run correct negotiations with the editor
Provide a high-quality article
And wait for a result.
Did you find this helpful?
Read Next
The following articles are related to content contribution: how to make a winning email outreach.