The following topics will be discussed in this post.
Digital marketing is the main pillar of any marketing strategy today. So, which tools help you advance in it?
Digital marketing is a modern necessity and a requirement for any business. Every day, a lot of them scratch and claw to find their way to the top of their respective niches and industries. One of the common elements of digital marketing is SEO.
Many people consider it the primary ingredient, the dark matter of digital marketing that holds everything together. This is mainly because finding visibility is necessary, and over 68% of online experiences are kick-started by a simple search.
Today's point and the matter is the tools that can help you make use of that 68%. In other words, how do you employ digital marketing for better visibility? Moreover, which are the tools that could assist you with it?
To answer that very question, let us get started and understand a few key elements first.
Defining Digital Marketing
Digital media is the number one source of many things for people around the globe today. Look around you; technology is everywhere. You might be sitting on a computer reading this or scrolling through your phone to look for digital marketing ideas as you come across this article.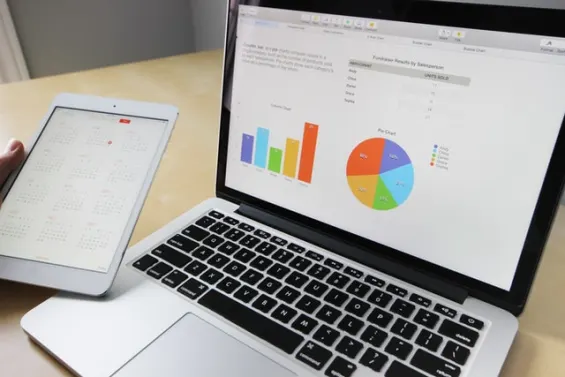 The very definition of digital marketing is to employ digital technologies and the internet to access the masses and promote your product, services, commodities, businesses, etc. The 'marketing' sense never changes, but the ideologies and techniques are surely vastly different from traditional methods.
That's when the "Digital" part comes into play, and as Bill Gates said over 26 years ago, "Content is king." And so it is because there's no denying that you need content to succeed in an online competition.
So, what are the common elements of digital marketing?
Search engine optimization is often shortened to SEO. This helps brands and businesses find visibility in search engines
Social media marketing, which employs social media networks to market or advertises businesses, products, or services
Email and direct messaging are employed to market a product or business directly, but also to create awareness around a business
Using platforms on both mobile and desktop devices, i.e., websites, social media networks, online ads, SEO, and mobile phone apps
The common trait between all digital marketing elements is using the content. Some rely on written content, some on video. The bottom line is that you will need content in each of those, which is why you'll need tools we'll discuss a little later.
3 Key Digital Marketing Requirements: And Why They Need Tools
Understanding the key requirements of digital marketing isn't that difficult. If you have bought something online, then some of the common reasons behind that could have been:
You saw an online ad on a search engine or social media network
You saw a social media post
You read a blog that validated the need for something, i.e., a product or service
You got an email directly from the business
These are just common scenarios, and the one common denominator behind that is content. But, to understand the three requirements, let's break them down into as many numbers:
· Original Content
Original content is the first requirement of digital marketing. In order to stand out against your competitors, you need to provide your audience with originality. Whether you're posting a YouTube video or a blog, the necessity of writing/creating something original is adamant.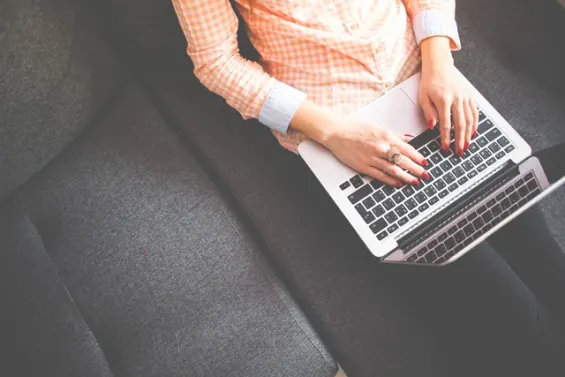 In other words, you need to avoid plagiarism, remove redundancy and come up with unique ideas to stand ahead of your direct competitors. What happens if you don't? You get lost in the shuffle as too many businesses, and marketers attempt to convey the same topics and ideas.
· Consistency
Consistency is key, and discipline is the door. You need to be disciplined in your content creation, and that's why you need to create content that stands out. However, it's not effective until you do so regularly.
It's not even about frequency or how often you post content. Rather, it's about consistency in quality, keeping your audience hooked and giving them something that verifies your position as an industry expert.
How do you achieve all that? By creating content that's not only original but also meets all the necessities of digital marketing, including the basics of content creation.
· Flow & Serving The Audience
The flow of your content creation, the quality of the website, as well as everything else digital marketing requires you to do is yet another necessity. That's why your content needs to stand out with originality but also with uniqueness.
What can you do differently from your immediate competitors? We'll be employing a few technical tools in our discussion today. Because you also need to understand the importance of technical digital marketing elements.
These technical elements mostly fall into SEO or website optimization—a key essential and one of the necessary pillars of any digital marketing strategy today.
3 Types Of Tools Needed
The tools needed in digital marketing surround content, well, mostly. But, not only is it all about user consumption, i.e., your target audience, but also the necessity at the moment. For example, many starting brands need a good copy for their websites.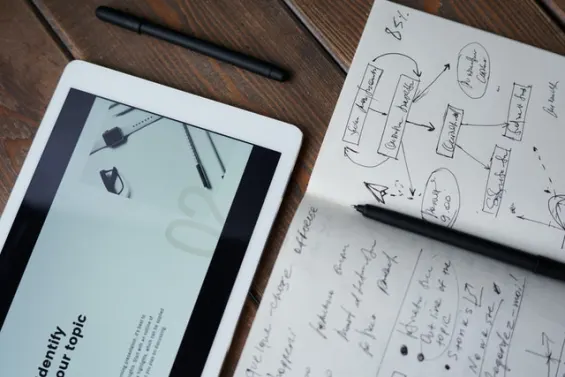 While some of the established brands can afford to experiment, such as focusing more on design than written or visual content. So, all that you read today is for brands in starting phases or initial marketing strategies. And for that, here are three main types of tools needed:
· Content Creation Tools
Content creation tools are the type that helps you in their creation, such as a rich text editor. However, for better digital marketing prowess, tools can also help you with the content tone, paraphrasing, plagiarism removal, etc.
· Content Optimization Tools
Content optimization tools are the type that helps you optimize your content with proper keywords, readability, etc. This factor is mostly attributed to SEO's branch called On-Page SEO. This is where most SEO content-related optimization happens.
For example, keyword placement, backlinking, meta title, description, etc. Therefore, the tools that help you with these elements happen to be some of the most important in digital marketing.
· Technical Optimization Tools
Technical optimization includes site speed and page-loading times. So, the tools that help you elevate your website will fall into this particular category.
The Criteria for Picking The Tools
How do you go about picking the tools for digital marketing? Creating a digital marketing strategy is a very subjective matter. Because the strategy you make will decide how much content you need and how frequently you're going to need it.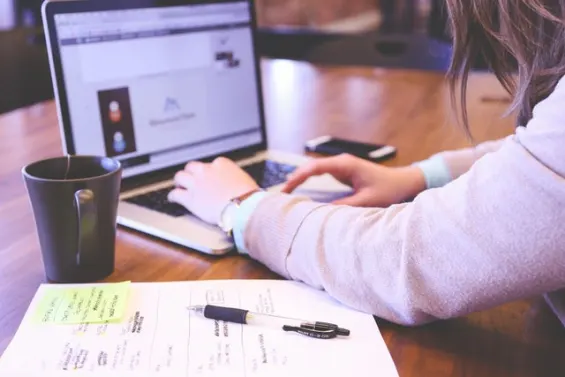 But, one thing is for sure, regardless of that, you are going to need quality that helps your content outperform your competitor's. So, the criteria for picking the tools should be as follow:
· Ease In Content Creation
A tool should help you ease your content creation process. This includes writing, research, integrity, originality, etc. As much as a tool makes all these factors easier for you, then it meets the minimum requirements.
On top of that, ease in content creation isn't only about saving trouble; it's also about saving time. Therefore, a tool should make it easier for you to remove plagiarism or find the right keywords.
· Ease In Optimization
Content optimization has many elements, such as keyword inclusion, readability and overall on-page performance. That's why a tool must make these elements easier, such as finding keywords or analyzing the performance of your content after you post it.
· Time & Money Efficiency
Lastly, if a tool is expensive and doesn't save time, then you don't need it. Your priority should be to find tools that aren't expensive or, preferably, are free. On top of that, they should be saving your precious time.
5 Tools To Help Your Digital Marketing Strategy In 2022
Bearing in mind all the key things we've talked about in this article, we picked the five tools that can help you with each aspect of content creation. Therefore, without further ado, let us dive right into it:
Editpad is one of the leading providers of good tools nowadays. It has become a leading name among SEO tool providers, and it's employed by many content creators and marketers. The reason behind that is simple, it offers outstanding tools for free.
Even the premium tools do not cost that much. But, the tool we've picked out of their various options is their plagiarism checker. Avoiding plagiarism is one of the key necessities in the online world. Therefore, you must tend to originality and integrity with the use of this tool.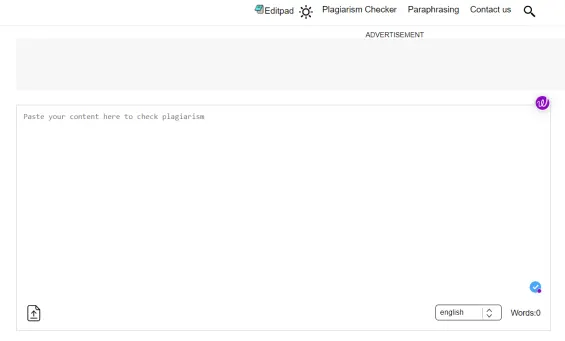 The basic UI is also not very difficult to use, and all you need to do is upload the content or paste it into the editor window. Now, remember you can only check 1000-word at a time in the free version. Then, do the captcha check and let the tool find plagiarism.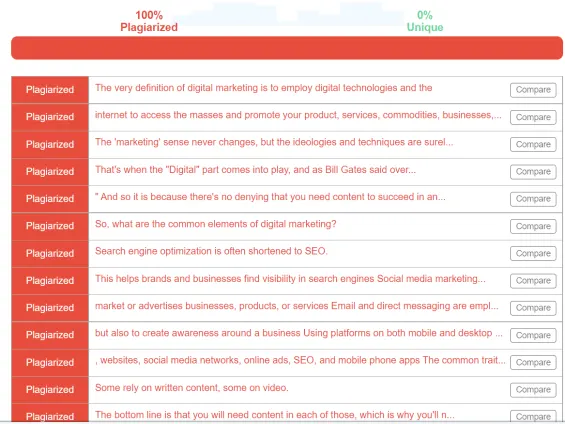 The plagiarism finder will show you the percentage of plagiarism after each find. The aim is to go for 100% unique content. But, once you find plagiarism, you can also explore the original source.
This particular factor can help you note down the original source and remove plagiarism from your text. After that, you can use these links as a citation once you paraphrase your content.

This plagiarism finder can effectively avoid any plagiarism from your content, but make sure you understand how to use it correctly.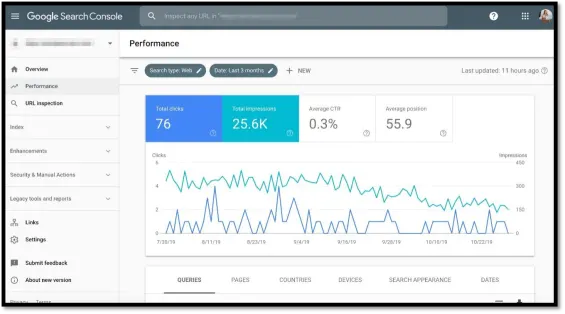 Google Search Console was formerly known as Webmasters. The primary purpose of this tool is to help you find the indexing status of your website and specific pages. You can also find any errors related to crawling and optimize the visibility of your website.
The importance of this tool in content optimization is unmatched. Bear in mind that no other tool understands the working of search engines better than Google itself.
Therefore, their own tool is the best bet at helping you analyze key metrics of your content. As an effect, this will ensure the best possible outcome for your content in digital marketing.
3. Google Analytics
Google Analytics is yet another stellar tool by Google that helps you with your content's key technical optimization aspects. This web analytics tool analyzes the key metrics of your website, including traffic as well as the performance of your website on various platforms, i.e., desktop or mobile phones.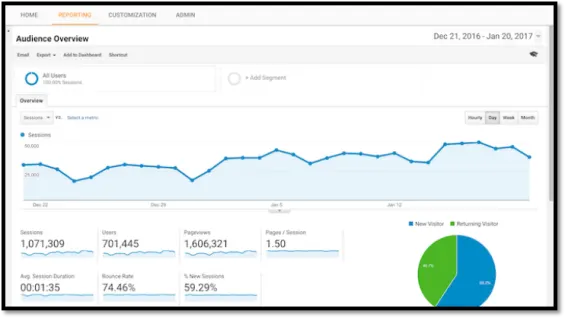 By analyzing such metrics, including bounce rates, you can improve the technical aspect of your website or blog to ensure its optimal performance in digital marketing terms. These helpful factors make Google Analytics one of the necessary prerequisites of digital marketing.
Hemmingway Editor brings us back to content optimization and creation once more. This is an editor that allows you to understand the readability of your content and its performance by analyzing each sentence.
Hemmingway Editor is one of the leading tools when it comes to analyzing the quality of content.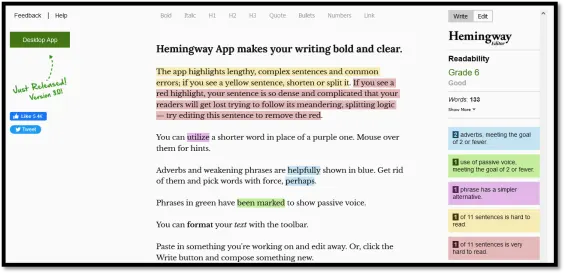 The color-centric approach also makes it easier to understand how to write content for specific audiences. These suggestions can ensure that you write suitable content for websites, social media or blogs.
This vast coverage of content makes it an ideal content optimization and creation tool for marketers today.
Moz's Keyword Explorer is one of the best tools to help you find the right keywords. This can help you increase your content's reach by finding the right keywords from local to international keywords. Now, there's the free version, and there's the paid version.

The free version will be more than enough for most beginners in digital marketing. Each of the keywords found by this keyword finder is enough to help you stand out in your industry. But, remember, never overuse keywords for more than 1-2% of the entire content's length.
Conclusion
These are the important factors of digital marketing and how these five outstanding tools can help you with each one. So, use them all to formulate the best content you can possibly feature on your online platforms.
Did you find this helpful?
Read Next
The following articles are related to 5 tools that can help you in digital marketing.