This post is structured as follows.
Regardless of the scale of your brand or industry, regardless of the services that you provide, it is absolutely crucial to possess a magnetic, focused and consistent web presence.
Wondering why?
The answer is pretty much self-explanatory. Consider establishing a start-up for your brand. Advertising is inadvertently a major area of focus, and outside the digital world, these ads demand that you drain out your pockets to make your company's existence known to people.
Hoardings, posters, billboards, etc. are no more than influential or accessible as digital channels such as social media, email marketing, ads on search engines, etc.
Do you want to give up your hard-earned money for ads when there are feasible means to go about it? Definitely no, nada, nope, no way!
Your web presence is the evaluation of your online actions, interactions, and responses by your customers. The corporate world might not be in your physical space, but your competitors forever keep tabs upon your activities and updates. Your brand does not function in a vacuum. There is a network; a market that sets the prerogative, demand that dictates your strategies, and audiences that require precision, excellence and foolproof services.
Launch your first e-commerce Store we are going to explore all the options and step required to set up an e-commerce store of your own. Your website needs to be meticulous. It should be clear, crisp, and concise. It should feel reliable to the customer, so they may choose it from among the others. Presentation of your image is a necessity.
All of this feels like a Herculean task, but not really.
Here are a few ways to go about it
The first necessity is obviously the most basic yet the most important. A well-structured, perfectly organized, well-presented, informative and uniquely attractive website that reflects both your professionalism and your authenticity is the first requisite step.
Does it sound a wee little impossible? Well, we make the impossible possible!
We help you create the content and the overall look of your website depending upon the genre of your portal that would generate quality traffic by meeting user intent. We assist you in crafting an interactive, user-friendly responsive design that meets user demands and consistently takes user review. Informative content along with stunning visuals make your website surf-worthy and improve user experience.
The next sections will discuss 9 helpful resources for mastering digital marketing:
Optimizing your position on search results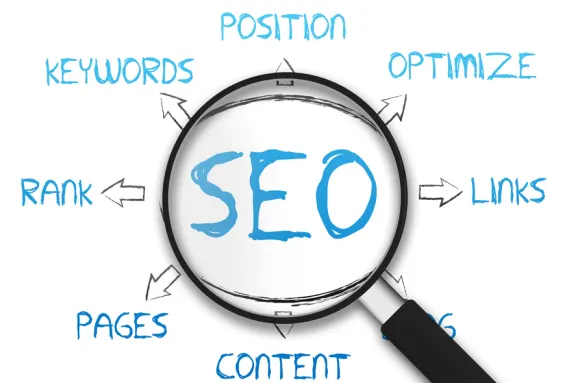 Optimize the site for search engine. SEO or Search Engine Optimization is a tool that helps your website rank high up on the search ladder in the search output for certain keywords. These keywords basically define what your website is all about and matches the need of the user who searched for certain keywords that correspond to the words or phrases that they put on the search bar. Visibility is of utmost importance for as long as people don't see what you offer, they can't access the services that your brand provides.
Therefore, you've got to remember the golden rule:
"This is a lesson to be etched in stone, they only buy what they are shown."
Using paid advertising to attract traffic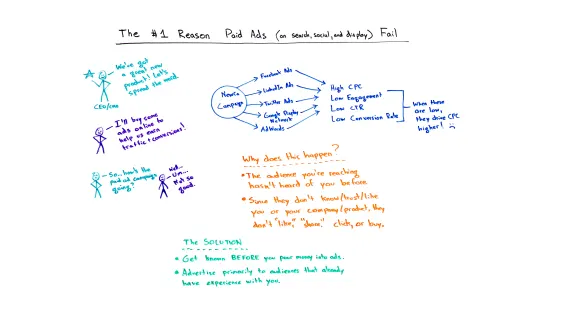 The whole idea about visibility on the forefront of the digital market is to make your presence known so users may know what you offer, how to access it, etc. An effective way to achieve this is by using paid advertisements. Search advertising allows your website to appear as a link on the sponsored results section of a search engine that explicitly enlists the services that you provide as results for searches involving keywords similar to your content keys.
Being a media dragon
A dragon is not something someone could look past. It demands immediate attention.
You have to be a dragon on social media. The news of your brand has to spread like wildfire that an angry dragon spewed around!
The number of users across the globe that use social media and the speed with which that news goes around makes it a great platform as having the potential to contribute to your product popularity. Your social media presence also adds to interaction with customers, increasing awareness of your brand, and allows you to reach out to people in a cost-effective manner.
Creating links with blog influencers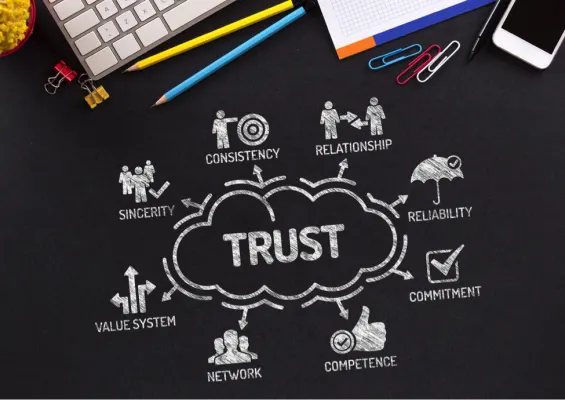 Blogging and social media influencing is the latest trend to reach out to a huge mass of people using public figures that have a massive number of followers and whose popularity would, in turn, add to your product visibility. They help drive awareness of your products and also move people to access them.
An added perk is that their image and the fact that they are endorsing your brand contribute to the fact that your product is reliable.
It's a win-win for you! *winks*
Reaching out to online communities
Digital communities are groups of people connected via digital means that share similar interests and promote, support and grow with other members of the community. The notion is to benefit as a group, share concerns, create ideas, educate and learn simultaneously as a community.

Becoming a "big thing" in online forums
If you make your business an active member of several forums that hold discussions, debates, answer FAQs, post messages, etc. the chances are that you become better able to reach customers and spread your clientele. This takes time, but as the good old saying goes, "all good things come to those who wait."

Using small-scale business directories
As search engines now provide the option for localized search, you could enroll a profile on local business directories that would provide a link to its users to your original website and thus increase the scale of your visibility by a notch.
Using an email marketing strategy
Get your users to sign up on your website so that you can effectively grow your audience, interact with them, and advertise your brand further. Your audience gets to receive messages on a personal platform. All you need to know about 'Automated Email Marketing'.
Revisions and re-assessments to keep your website updated
It is essential to keep tabs on what is trending in the market, what is the new demand, and generate innovative means to fulfil that demand to consistently remain significant on the online market.
You need to keep up in this rat race.
You need to keep reviewing your marketing strategies, look for new methods to reach out to your audiences, keep updating the changes and developments in your brand and remain an active and consistent presence in the market.
Did you find this helpful?
Read Next
The following articles are related to 9 resources for mastering online digital marketing.