This topic will be discussed with the following structure.
Search Engine Optimization (SEO) seems to get growing and more complex.
The key to your SEO strategy is to show up your web page on the top search result to use keywords in effective ways within your content for search intent query that helps the search engines understand your content all about.
So in this article, I will share with you the tips of keyword optimization to boost your website ranking on SERPs that help drive more organic traffic to your website from search engines.
What is Keyword Optimization?
Keyword optimization is a practice of placing keywords within your content that helps search engines easy to find your content to show to their users. Without keyword optimization, it is hard for search engines to understand ranking your content.
Benefits of Keyword Optimization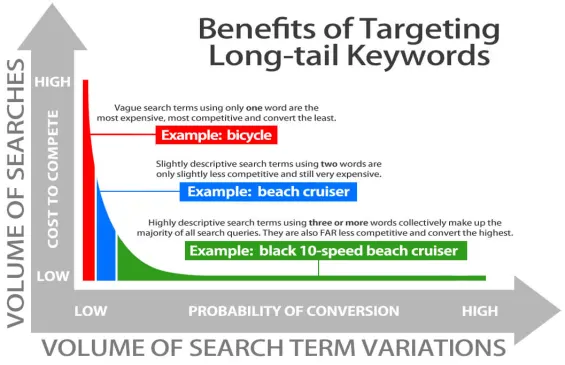 The survey shows that participants listed the hardest task of
search engine marketing
is keyword optimization. Because of its difficulty nature, most of the webmaster, marketers and bloggers doesn't spend much of doing keyword optimization.So here are the benefits of doing keyword optimization for your content:
Drive qualified traffic to your website: To drive search engine users to your website, you need to optimize your content keyword for search intent.
Measure traffic potential: Researching for the popularity of keywords helps you understand the size of potentials online market.
Write effective content: By optimizing your content keyword the right way, this helps you instantly connect with your potential customers.
Understand user behavior: By analyzing the user's interaction, that will help you get great ideas of what they need.
Strategies to Optimize Your Keyword
There are some of the most important factors that you need to focus on while doing keyword optimization for your content that will boost your website SEO friendly.
You'll learn all of those factors in the below section that will help you get ideas for optimizing your keyword in the right ways of content for SEO.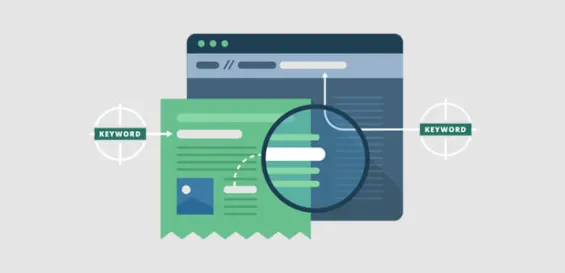 1. Title tag
The best practice of keyword optimization is to place your target keyword in the title tag, this is the must-do factor when it comes to the on-page SEO optimization that will improve your SEO score.
The title of content can describe the whole content, so it is the best idea that you must optimize well keyword in your title tag, it is not just for SEO, but it helps search engines and users understand what your content is about.
2. Meta Description
The meta description is a short description of the entire content that will show up on the search result (SERP) it is an important ranking factor that Google uses to measure your content ranking, So the best practice that boosts your search engine with meta description to place your target keyword inside your description
3. Optimize keyword in URL
Search engines also use keywords in the URL as a ranking factor, so it is important for every single of your webpage need to optimize keywords in the content URL.
Make sure you should use your target keyword in your page URL that will make your content more SEO friendly for the search engines to rank.
4. Optimize Your Keyword In the First 100 Words
Search engines like the term that shows up early, all you need to do is to use your target keyword at less one in between 100 -150 words in your content, it will help Google fast understand what your content is about.
5. Keyword in the Heading tags
The best place that you must optimize your target keyword is to use it on the heading tags of your content such as h1, h2, h3… etc. By doing that, your content is much more SEO friendly for search engines to rank.
6. Keyword In Image
You properly add images to your content while doing content creation for your blog post, do you know that doing keyword optimization in your image can boost your page SEO? YES, true.
In fact, you know how to do it the right way, the process of optimizing your image is really simple by just adding the keyword for your image title and alternative text these will improve your content SEO.
7. Keyword Frequently
Keyword frequently is the keyword optimization of how you use the target keywords frequently in your content, the best practice of using keyword frequently is to use them a good amount of times in your content and make it thorough and natural.
The rule of using keywords frequently is to use your target keyword 2% maximum in the total number of words of content.
For example, I wrote content about "What is content marketing?" and my target keyword is "content marketing", so that content has 2000 words long, and I use 20 times of my target keyword.
Here is the formula for how you can calculate the percentage of your keyword frequently.
Total Number of words in content / the number of times used keyword in a content = percentage of keyword density.
Additional Keyword Optimization Tools
In this section, I will share with you the resource you can use to help you get more keyword ideas for your keyword optimization for your content SEO.
And you can use it to find out the best target keyword for your content strategy and better search engine optimization.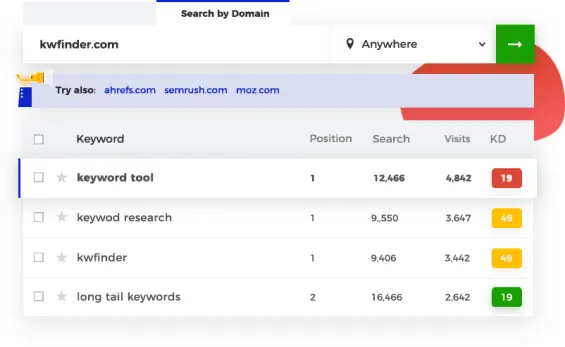 1. KWFinder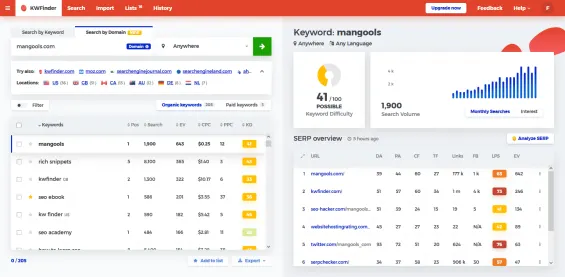 KWFinder is the keyword research tool that helps you find good keywords, long-tail keywords, and low SEO difficulty keywords to target for your content and find more keyword ideas with a good design interface and metric.
The benefit of using a keyword research tool is to get out of the competitive space of your content creation and drive a good amount of organic traffic from the search.
So if you seriously want free traffic from Google, you need to use a keyword research tool that will help you find the low competitive keyword with a good amount of search volume for your blog article.
2. LSI Graph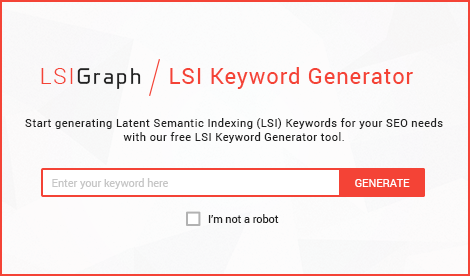 LSI Graph is the LSI Keyword research tool that you can use to find LSI keywords for your new content creation that will help your content be more search engine friendly by adding LSI keywords inside the content.
LSI keyword (also known as Latent Semantic Indexing keyword) is used by the search engines to compare the relationship term, this keyword can be used to improve website search visibility and improve more traffic to a site.
3. Rank Math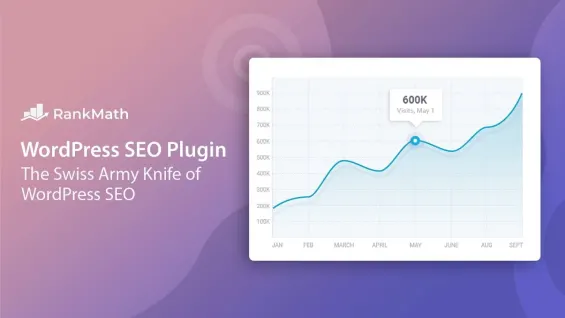 Rank Math is a WordPress SEO plugin that helps you optimize your on-page SEO in one place and get quick of optimizing your content such as keyword optimization and metric.
Rank math will show all the issues of your on-page optimization issues if it has on your content and help you fix it superfast and easy.
The benefit of using the Rank Math SEO plugin is it automatically checking your keyword optimization with your content superfast and tells you the exact issue if you got some wrong with your on-page SEO issue.
Wrapping Up
You had learned all the strategies that will help you optimize your keyword the right way that boost your content SEO and improve your website search visibility on the search engine result page.
Now your turn of applying the strategy for your new content creation, and How do you think about these keyword optimization strategies and in case we miss out on some strategy that you have experience with feel free to suggest us by leaving a comment below.
We love to hear and learn more from you to improve our content quality for the readers.
Did you find this helpful?
Read Next
The following articles are related to keyword optimization: 7 tips to improve your content seo.