The following topics will be discussed in this post.
Are you searching for some mighty WordPress Support and Maintenance plugins? Or just looking for some methods to boost up your WordPress installation? Anything you want, let's discuss some speed-boosting plugins.
In this article, we'll discuss 10 robust plugins that will make your WordPress site load in the blink of an eye. So, let's talk about some caching, minifying, lazy loading, and other useful plugins that enable you to make multiple tweaks to your site.
Thus, you can prevent losing traffic as well as customer churn because of laggy page load time.
Top WordPress Speed Boosting Plugins

WP Rocket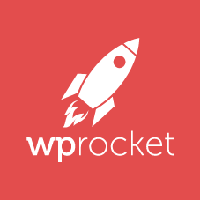 WP Rocket is an all-in-one WordPress performance-enhancing plugin. You get the caching functionality as per your expectation, along with a bundle of high-end features.
All are enveloped in a user-friendly UI making it easy for you. Some caching plugins require you to study a whole course to work it out. However, WP Rocket leverages a flawless setup process.
It involves such features for which you'd have to install some extra plugins. For instance, you get image lazy loading, database management, and also the facility to host Google Analytics code on your site.
Moreover, the feature to delay JS execution time can have a notable impact on page loading speed as well as Web Vitals. Thus, WP Rocket is worth installing if you want a feature-rich speed optimization plugin. Here're some of its amazing features.
Features:
User-friendly UI
Minimal efforts required for speed enhancements
Minify JS,CSS, and HTML
Page caching
Cache pre-loading
Image lazy loading
Progressive caching rules
Database Management
CDN as well as Cloud flare integration
Facility to directly host Google Analytics code from your server
Import and export settings
Version rollback feature
Delay JS execution time
Price: You can avail of WP Rocket at just $49.
Perfmatters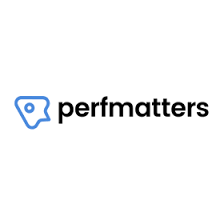 Perfmatters follows a distinct approach to improve site speed than most other similar plugins. By default, WordPress has specific options allowed that aren't essential for most sites.
However, these options hinder site performance. Perfmatters makes it possible to disable these options with some clicks easily. But, the main thing that contributes to slowing down the loading of Webpages is the unnecessary HTTP requests.
So, this plugin also permits you to disable these scripts on distinct pages. Thus, you can cease certain plugins from loading code where it isn't required.
In addition, you can also take advantage of performance-enhancing features like DNS prefetch, pre-connect, Google Analytics script hosting, and much more.
Some features below will encourage you to install Perfmatters even if you already have another WordPress Website Maintenance plugin.
Features:
Works well with your current caching plugin
Disable WordPress options slowing down your site
Disallow scripts on a per-page basis
Supports DNS prefetch and pre-connect
REST API control
Heartbeat control feature
Lightweight plugin
Price: The affordable pricing of this useful plugin starts from just $24.95/year.
NitroPack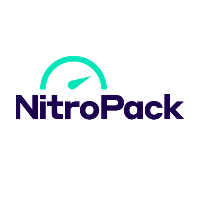 NitroPack is more than just a performance plugin for WordPress Support and Maintenance, it's an outright speed optimization platform. The key function of this platform is to streamline the process of boosting up the speed of websites.
Rather than using multiple plugins and having to decide what to optimize, NitroPack auto optimizes everything for you. You just need to add your website and install the connector plugin.
There's also an option to set how robust you want the optimizations to be. NitroPack will then start auto revamping your site. It will enforce a global CDN, multiple caching types, code minification, image compression, serving images in next-gen formats such as SVG, DNS prefetch, delaying JS, and more.

Moreover, all of these functionalities are powered by their servers so it minimizes your server usage. Have a look at some more features that you can benefit from.
Features:
Auto site optimization
Supports WordPress and other CMS
Global CDN implementation
Multiple caching types
Image compression as well as optimization
Images conversion to next-gen formats
DNS prefetching
Delay JS loading
Code minification
Price: This plugin comes with both free as well as paid plans. The free plan adds a powered-by tag to the footer and is useful only for small sites. However, there's no such restriction in the paid plan for WordPress Website Maintenance.
WP Fastest Cache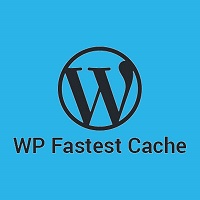 WP Fastest Cache is a top-notch performance plugin that focuses on caching. It leverages high-end features with ease of use. Some plugins are too basic, others are too extreme, but the developer of this plugin has hit the central ground.
This plugin is too easy to use. Just install it, make it activate, and go through the preferences. Then hit the save button and yippee! You're good to go.
It's super easy to set cache expiration times for specific URL strings. What's more that you can expect? This plugin is being used by more than 1 million users and possesses vast reviews on WordPress.org. Have an eye on its top-notch features
Features:
Easy to set up and use
A single click to clear cache
Minify CSS as well as HTML
Set posts as well as pages to exclude
Set expiration times for specific URL strings
CDN implementation
Premium version available with some extra goodies
Price: This plugin is free of cost.
Cache Enabler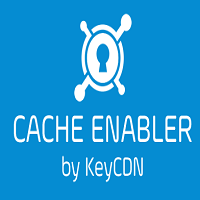 The Cache Enabler plugin is a great initiative by KeyCDN. It's a light yet robust caching plugin that you can activate within a few minutes. It offers an option to set the cache expiry time, minimal configuration, and a few other useful tweaks.
It triggers site performance by boosting the page loading times.
If you want to add a CDN service, you can use a sub plugin CDN Enabler by KeyCDN. Along with being lightweight as well as easy to set up, Cache Enabler also has some other cool features.


Features:
Flawless setup
A single click cache clearing
Set cache behavior
Minification facility
Set post or page ID to exclude from cache
Set cache expiration times
Price: You can enjoy all these features at zero chargers.
WP Super Cache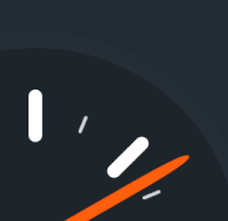 WP Super Cache is one of the most extensively used caching plugins for WordPress Support and Maintenance. It has over 2 million active installations.
It's smooth as well as super easy to set up but has some configurations for advanced users to enhance its functionality.
WP Super Cache plugin processes cached files in 3 ways i.e. expert caching, simple caching, and WP cache caching. Let's dig into some of the useful features of this plugin.
Features:
Support for multi caching types
Serve static HTML files
Cache preload
CDN support
Cache rebuilding
Extra homepage checks
Price: This plugin features a free-of-cost service.
W3 Total Cache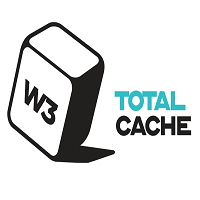 W3 Total Cache is another trending speed-boosting plugin that developers are using. It's more than just a simple caching plugin as it offers a broad range of options as well as multiple caching methods.
It also features advanced support for Cloud flare as well as other CDN services.
However, as there are ample options, it's not that easy to set up. You should not mess with this plugin unless you're an expert. It's recommended for advanced users only.
Uninstallation of this plugin is also very tricky. Find the key features of this plugin below.

Features:
CDN set up support
Browser caching feature
Database as well as objects caching
Minifying CSS, JS, and HTML
Optimized progressive rendering
Mobile support
Robust security
Reverse Proxy implementation
Price: We Total Cache is free to use a plugin that includes all advanced features.
WP Super Minify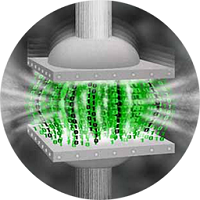 The concept of minification is to club JS, CSS, and HTML files, compress them and present them to visitors in a way that minimizes site loading time.
Clearly saying, you should be very careful while installing these types of plugins as they can clash with specific themes as well as plugins.
WP Super Minify leverages an option to disable compression of JS and CSS in case any conflict occurs. Have a look at some of its outstanding features.
Features:
Minifies inline JS, CSS, and HTML
Feature to disable compression of CSS as well as JavaScript
Very simple as well as easy to set up.
Rigorous compression
Price: You can avail this super minifying plugin for free.
WP Smush. it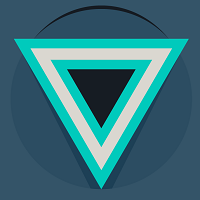 WP Smush relies on Yahoo Smush.it, a service that is used to compress images and cut useless bytes from them. Most such tools use a lossy compression approach which degrades image quality.
However, WP Smush adopts lossless formats to compress images without compromising the quality.
This useful plugin is managed by WPMU DEV. It's an award-winning image optimizing tool for WordPress Support and Maintenance. Here're some features that this plugin offers

Features:
Strips unused color from images
Strips metadata from JPEG's
Optimizing JPEG compression
Lossless compression approach
Integrates with the Smush.it API
Multisite compatibility
Gutenberg Block Integration
Price: You can compress the image files while saving their quality free of any cost using WP Smush.
LazyLoad by WP Rocket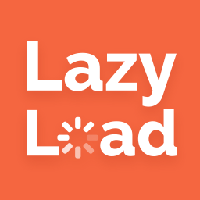 Generally, when a visitor lands on your site and tries to load a specific page, it will load the whole page. But, if it's a long page with lots of visual elements, this can lead to slow loading times.
However, you don't need the full page to load at once, notably graphical content which normally takes the most time to load.
Thus, the concept of lazy loading is that certain components are only loaded when they are required. And that's exactly what LazyLoad plugin will do. Let's know some more interesting features of this plugin.
Features:
Replace post images as well as post thumbnails
Replace YouTube iFrames with preview thumbnails
No use of jQuery or JS so it's super light
Price: Such amazing features are free to use.
Selecting The Best WordPress Website Maintenance Plugin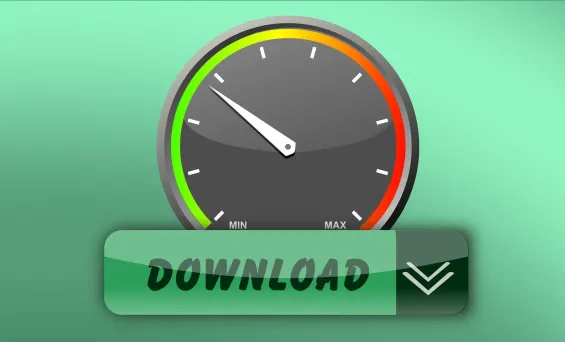 If you're looking to speed up your WordPress site, just one of these amazing plugins can have a significant impact on your page load times. It's crucial to note that you shouldn't stuff all of these on your site.
Just install what you need and keep in mind that less is always more. However, there are indeed several ways to speed up your site but these plugins are a superb way to start with WordPress Support and Maintenance.
You can draft a decision while looking at the features as well as the price of these plugins.
Did you find this helpful?
Read Next
The following articles are related to top 10 wordpress support and maintenance plugins.